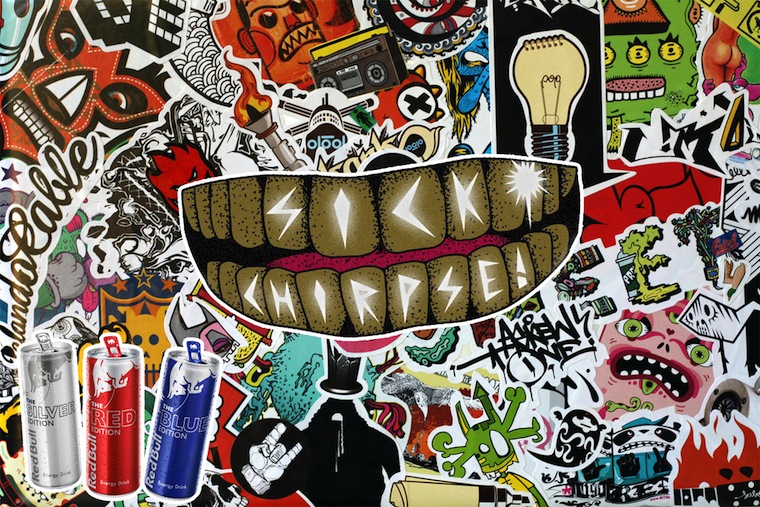 Yagga yiggy yo!
Last week we announced a competition that we were running alongside our buddies from Red Bull. The competition was to design a one off sticker for Sick Chirpse that we'd get printed and give out to everyone who comes and hangs out at our party. The entries were FANTASTIC. There was so many good ones, we could have filled have a sticker bomb book with them. There were also some not so hot entries, and some really weird entries, but we won't go into that.
After a tense hour around the meeting table, and with TimW_Brap almost losing his shit due to the stress of trying to choose a winner, we've finally decided on the sticker we're going to go with…
*Drum roll*
None other than the main man Pete Obsolete from Manchester has taken the winning spot and will see his sticker printed up next week and given out to all our party goers when they redeem their drinks vouchers for some free Vodka and Red Bull Editions.
Pete's design stayed true to the Sick Chirpse image, and brought us back to our skating days. We'd be proud to rock this sticker on our boards, and we hope many of you will too. Congratulations Pete, and thank you to everyone else who entered the competition. Check out Pete's winning entry below.
See you at our Manchester birthday party!