The best way to clear your conscience before the weekend is to admit what you did via our anonymous Sick Chirpse confessions box — every Friday we'll be posting the best ones.
Here are the best from this week:
(Use your arrow keys/slide on mobile to view confessions).
Battle Kat
When I was really young I used to boast to my mates that I had a small dick.
Wyndy Dryden
Last night me and my girlfriend got stupidly baked and watched a full length Backstreet Boys concert on YouTube. It was immense!
3 o clock
I take screenshots of girls on Tinder who I know won't swipe right for me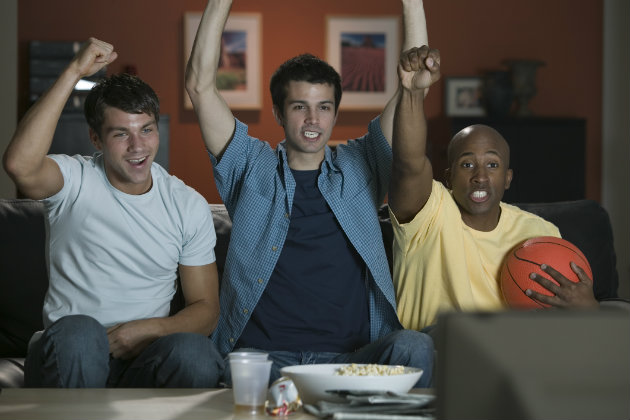 Rufio
When I was younger me and my mates used to get together for group wanks. We'd build pillow forts between us so that no one could see what the other was doing and then order stuff on the porn channels (pre internet) and have a grand old time. Whoever finished first was required to say "First" and so on, not sure why. Kind of gay now that I think about it.
[name withheld]
I found out the kid I used to bully in school became a police officer in our area so I immediately friended him on Facebook to make sure we're cool. He was a bit weirded out but don't think he holds a grudge
Your_Secret_Bab
A male friend I'd known for years drunkenly offered me £1000 to have sex with him and I accepted. If he does it again I'll give him a discount the next time 😉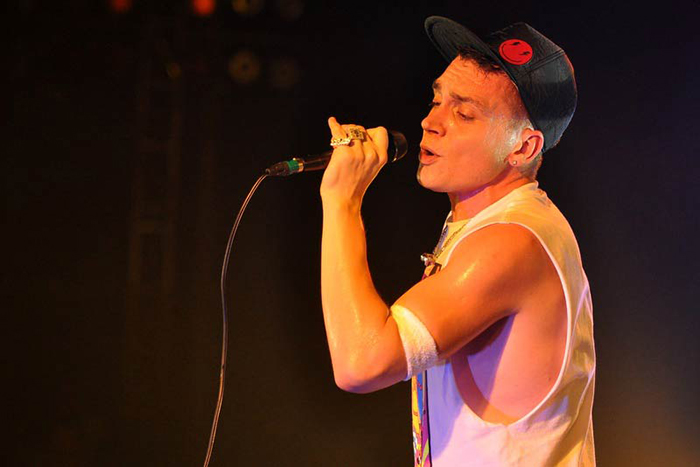 Fam Itz Me
I'm Facebook friends with Killa Kela even though I've never even met him but when people ask I say we used to hang out together when we were younger.

Tyler Court_N1-6
I filed a complaint with my accommodation master at uni because there's a security guard who keeps coming to door and chatting to me (I've gathered he just wants to perv on the girls that live with me – it's an all-girl flat except for me). Now I can't look him in the eye any time I see him on campus.
[name withheld]
When the J-Law fappening hacks first came out I thought they meant Jude Law and I still looked them up
Pottenjack
On a stormy night i was walking home with a friend piss drunk after a party and the weather got real bad with heavy wind/thunder and i got so horny from the stormy weather that i told my friend that he had to wait behind a tree while i jacked off in the park we were passing.
intrepid
Ever since I read about the Hot Guys Reading Tumblr I take a book with me on the train and pretend to read.
Judge Dredgd
I'm 23 and still wear shorts under my tracksuit because I'm terrified my friends will pull my trousers down in public the way they used to at school.
Yes Roundtree
I was on a team building trip with work when my boss's phone died and I stupidly said she could use mine to look up closing times. I'm 99% sure from the look on her face that she saw something dodgy in my search history.
twosacompanycontractsarelegal
one of my best friends ran out of money so i helped her out and lent her some cash to pay her bills. in return we wrote a sex contract with her and my girlfriend. weve had 3 threesomes so far this week and its really hot. my flat mates and hers have no idea about the contract but now think i am the biggest boss going. i dont even study law.
walnuts
I'm too much of a pussy to jailbreak my iPhone
Pat is Legend
For years I thought fabulous was spelt F-A-B-O-L-O-U-S because of the way the rapper spelt it.
Lili Phoenix
I got a Valentine's Card this year and was really excited while opening it…it was from my nan and she had signed it from my dog. I wanted to punch her in the face.
Big Dirty Stu
I took Finance at uni after becoming slightly obsessed with Wolf of Wall Street and am regretting it big time. I don't think I'm cut out for it at all but parents will switch if I drop out. FML.
OnAnAgenda
I took 2 girls back to my uni room last month… Nothing happened then they slept in the bed and I slummed it on the floor

[Name Withheld]
I've always wanted to be tied up and fucked by a guy/or girl wearing a gas mask. I also fantasise about fucking a guy with a strap on. I've always been too embarrassed to mention this to any of my sexual partners in case I scare them off so instead I've just been having boring run of the mill sex for years.
Scouselad
I once saw a girl in the street wearing leopard skin leggings with the nicest arse I've ever seen. I followed her for about 15 minutes around the city centre. I was so turned on by her that I took photos on my phone and went and had a wank in the closest public tileroilet i could find. I don't know if what i did was illegal but I've never told anyone about it and I feel like a dirty, dirty man.
——
Well done guys and gals – you've done us proud. Well, maybe not proud. But thanks for submitting and if your confession didn't feature, don't sweat it – just submit a better one next time.
Get involved and submit your confession(s) for next week HERE – see you nextFriday.
P.S. You can check out previous best confessions HERE and HERE and HERE and HERE.