Way back when Sick Chirpse first started we released a whole bunch of merch and people really loved it, but we didn't really wanna start a clothing line and didn't really have time to send it all out ourselves, so it kinda fell by the wayside. But ever since then a lot of people have often asked me and emailed in about when we were going to put some more merch out there, so we had to come up with a solution and get it back.
All the logistical side of it has now been sorted out and we're pleased to say we're going to be bring you a lot more merch in the future on a fairly regular basis, but for our first drop we've decided to start off simple with a couple of our classic designs on men and women's t-shirts and hoodies and a couple celebrating Pride as well.
There are also few different hats for the summer, including your festival staple bucket hat. There's also a backpack with an all over weed print too – you know that's gonna get some attention when you're walking around town.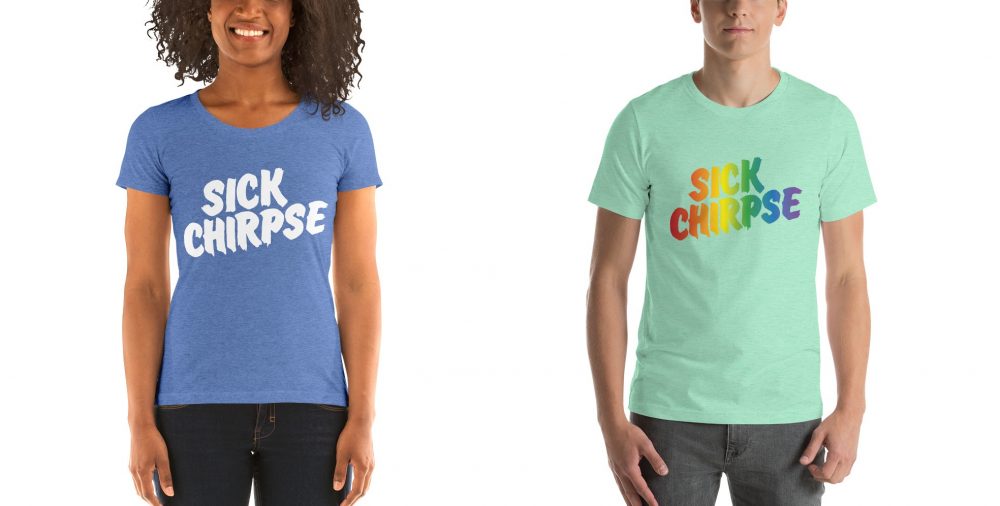 You can take a look at some of the items on this page and order them over at the shop. Be warned though, all of the items are limited edition so once they're gone, they're gone and there's gonna be no restock on any of them. You've gotta be quick.