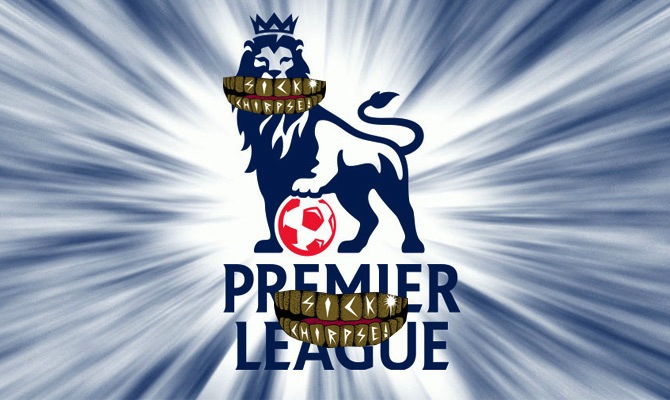 Week 30 finishes on a very low point for the majority of teams across the 100 strong Sick Chirpse Fantasy Football League with only three teams managing to surpass the 50 point mark. Props go to 80th placed Josh Watkins' Bluesbrother who managed 51 points as well as Nicky Greenhow's Boomerwanger who are now 8th thanks to also hitting 51 points. Highest score of the week goes to John Ryan's Obi 1 – Kanobi – 0 who somehow racked up 66 points which is more than the top three's points combined.
Here's the weekend's results:
Sat 9 Mar 2013 – Premier League
Sun 10 Mar 2013 – Premier League
Sat 9 Mar 2013 – FA Cup
Sun 10 Mar 2013 – FA Cup
Southampton didn't pull off the away win and had to settle for a 0-0 draw. Remy inspired QPR to a 3-1 alongside two Spurs rejects turned good. Reading lose and McDerms gets sent packing – you never know with Bentekkers up top for Villa. Everton get found out by Wigan – who could have possibly predicted that? Man City smashed Barnsley expected. Toon beat Stoke 2-1 when we said 2-0 and it was a lot closer than expected. Lukaku has another stormer to show Chelsea exactly what they're missing. Liverpool manage to beat Spurs – mental. Blackburn fail to beat Millwall away and will have to settle for a replay. Chelsea almost beat United but also have to settle for a replay at Stamford Bridge. Who could've predicted the majority of last week's games? Crazy.
BIG HITTERS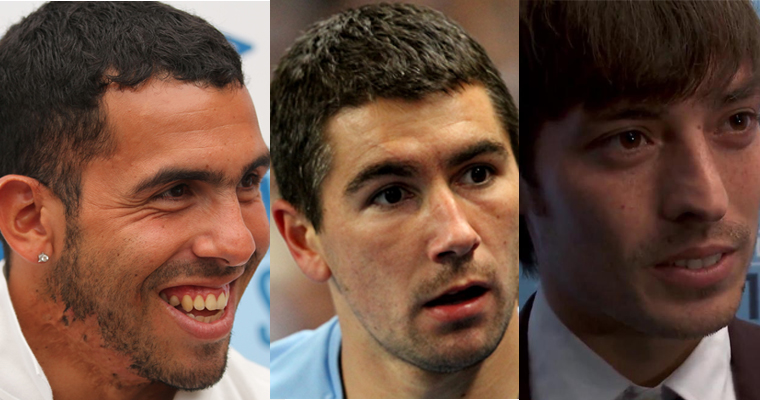 A pretty big week for Wigan away at Everton and Chelsea at United but the props this week have got to go the way of Man City. It may have been against lower league opposition but they absolutely racked up the points. David Silva got a goal and two assists in City's 5-0 drumming of Barnsley at the Etihad to notch him up a 13 points total for the week – his best of the season – as he hopes to justify his tag as most expensive midfielder in fantasy football.
Kolarov managed a cheeky 14 points as he got a goal, assist and a clean sheet as everything he touched turned to gold equalling his best points measure of the campaign.
The real plaudits fall at the feet of one of the hardest workers in football (when he fancies it) – Carlos Tevez. Two assists and a hat-trick took him onto a cushty 23 points for the week which is more than the majority of teams scored in the fantasy league. Anyone who showed faith in one of the ugliest men in football, as Mancini did, has just had the faith repaid. Well done you ugly freak of a man.
BIG SHITTERS
This weekend was full of mistakes especially when it came to goalkeepers…Mignolet let slip to 3 QPR goals, Tim Howard managed to let 3 Wigan goals slip past him but the real shitters of the week went they way of Hugo Lloris and Petr Cech. Petr got teased out of his goal by a beautiful Michael Carrick ball four and a half minutes into the United Chelsea game before misjudging a Rooney free kick leading to his team trailing 2-0 before they had time to realise what was happening. However, he wasn't the worst of the weekend as he later did a double save at 2-0 to keep Chelsea in the game before they managed to claw the game back to earn a replay.
[yframe url='www.youtube.com/watch?v=EVVq4o1gZoQ']
The real shitter of the week came from France's apparent number 1 goalkeeper whose team were leading Liverpool 2-1 away at Anfield and controlling the game when a long high ball came across the pitch…Lloris felt it was pertinent to run out and try and clear it only to be outwitted by Downing who went on to score. As if things couldn't be more embarassing…Stuart Downing besting you in and around your area. What an absolute joke. Bring back Brad Friedel. ASAP. Skip to 3 minutes 34 seconds into that video if you wanna see the joke goalkeeping for yourself.
[yframe url='www.youtube.com/watch?v=p0ycFSTRH-0′]
Here's this weekend's fixtures:
Sat 16 Mar 2013 – Premier League
Everton v Man City 12:45
Aston Villa v QPR 15:00
Southampton v Liverpool 15:00
Stoke v West Brom 15:00
Swansea v Arsenal 15:00
Man Utd v Reading 17:30
Sun 17 Mar 2013 – Premier League
Sunderland v Norwich 13:30
Tottenham v Fulham 15:00
Chelsea v West Ham 16:00
Wigan v Newcastle 16:00
Man City continue their scoring ways away at an Everton team who couldn't keep Wigan at bay – City win. Villa are held to a draw by QPR, Bentekkers and Remy both scoring. Southampton score but Suarez and Coutinho keep the flairs on with a convincingly sublime display – Liverpool away win. West Brom keep on scoring via Lukaku but Tony Pulis Anti-Football earns Stoke a draw to stop their string of losses. Swansea battle hard as Michu returns to scoring form – Arsenal snatch a draw though. Man Utd thump Reading hard on the possible first game in charge for Paulo Di Canio maybe? Sunderland beat Norwich at home 1-0, Fletcher scores again. Spurs beat Fulham, pretty easily. Chelsea see off a lowly West Ham. Wigan score but Newcastle match them as the Cabaye show continues. Draw.
Here's how the league is looking:
Super League Table
Sick Chirpse
League PIN: 8009937
POS
Manager
Team name
Total points
Week pts
Starting
XI pts
Starting
XI pos
Goals
Goal Pos
Overall Position
1
Shane Tremlin
Trems Trash
1328
23
1030
85484
77
107926
26334
2
AlexanderMark Jones
Dunblane Massacres
1312
21
1007
103114
96
15331
33792
3
Peter Jones
Joner
1304
22
1030
85484
82
78643
37936
4
Tom Sands
Prison Break FC
1301
21
1015
97025
94
21067
39586
5
Huw E
Dynamo Kebab
1289
22
948
147877
82
78643
46605
5
Tom Shipley
Apocalypse Dudes
1289
28
1132
25618
93
24447
46605
7
Ryan Williams
Dirty Buffalo
1281
45
1002
106975
82
78643
51586
8
Nicky Greenhow
Boomerwanger
1279
51
855
201317
83
72792
52920
9
Emma Craig
The Only Way Is Emma
1242
16
939
154225
76
113578
78110
10
David Williams
Muffin stuffers
1239
25
1189
9543
81
84494
80224
11
Johnny Callow
Room 362
1227
19
1067
59654
79
96276
88841
12
Billy Mclean
Barcemoaner
1224
27
981
123279
86
56273
91017
13
Huw Barker
HavantGotAClueVille
1209
13
1169
13859
80
90312
101873
13
Jeff Ingle
Jeffentus
1209
45
749
227356
85
61511
101873
15
Drew Walsh
Real SocieLAD
1205
12
1101
39715
74
124876
104715
16
Gavin Rapaport
Poo
1201
26
1025
89311
80
90312
107558
17
Matthew Stewart
FC Boosh
1193
29
972
130108
80
90312
113156
17
Alex Prince
Prince Boatengs
1193
38
1043
76021
81
84494
113156
19
Bobby Peliza
bObbyDazzlers
1186
45
1008
102350
76
113578
118003
20
Ross Stearny
stearnpots barmyarmy
1181
28
1029
86239
69
151595
121378
21
Lee Walsh
KeansaKunt
1176
16
871
194249
79
96276
124694
22
Robbie Atkinson
diables Rouges
1165
17
817
214221
72
135689
131959
23
Alex Taylor
leave-my-arse-a-lona
1158
15
841
206505
79
96276
136456
24
Michael Magee
Mickey T FC
1152
34
1189
9543
74
124876
140139
25
Dave Ward
Pimp My Side
1148
22
1002
106975
68
156669
142569
26
Luke Skidmore
bunchofslugs
1146
28
1008
102350
77
107926
143782
27
Terry Buckingham
Real Madras
1145
27
952
145039
78
102108
144381
28
Nikul Patani
Brown Bear United
1142
28
1142
21930
82
78643
146102
29
Ryan Addams
Fish fillet
1141
18
739
228507
68
156669
146702
29
Tim Williams
TIMW_BRAP KILLAS
1141
23
895
182060
78
102108
146702
31
Anthony Ford
4 Dimensions
1132
14
878
190904
62
184137
151801
31
Dan Filer
ClubTropicanaDrinkFC
1132
27
1082
50398
70
146351
151801
33
Shaun Williams
The Galacticos
1129
21
1098
41353
65
170980
153437
34
Aaron Hicks
Proud's Prodders
1127
22
916
169350
71
141152
154574
35
James Martin
Tourist Attraction
1126
31
1126
28066
74
124876
155136
36
Neil Williams
Lumpers and Kickers
1124
44
965
135382
72
135689
156249
37
Blake Walton
Walton Wonders
1123
25
995
112341
65
170980
156802
37
Trevor Brenson
RJBs XI
1123
13
1123
29301
62
184137
156802
39
David Hewitt
football
1116
24
1001
107773
67
161568
160433
40
Jon McLeish
Bayern Bru
1112
15
1033
83203
67
161568
162493
41
Max Sheppard
Fred West Ham
1109
15
902
177947
69
151595
164003
42
Ben Rowland
Atheist FC
1100
20
914
170590
72
135689
168452
43
Redwan Elharrak
Real Talk
1093
6
1093
44003
60
192222
171900
44
Luke Wyborn
The Wombles
1085
20
797
219271
68
156669
175614
45
Ross Williams
Tepee Town FC
1079
10
1031
84724
62
184137
178306
46
Elliott Henderson
Barsenal
1077
38
967
133917
63
179857
179201
47
John Twinn
Pav FC
1074
17
897
180982
68
156669
180458
48
Martyn Aeissame
Gratuitous FC
1072
12
895
182060
58
199677
181342
48
Mark Endicott
Real Madreadfull
1072
34
765
225180
66
166321
181342
50
Ben Lawson
spunkin FC
1071
7
1002
106975
63
179857
181786
51
Sam Lister
inter thevan
1070
23
946
149257
67
161568
182218
52
Richard Dulieu
Dyslexic CF
1064
40
1064
61634
63
179857
184758
53
Piers Dixon
Dixon Balls FC
1063
39
998
109981
57
203263
185168
54
Sam MartinRoss
Martin-Boss
1061
27
663
233688
67
161568
185995
55
Ashley Townsend
1 MANNING 1 CUP
1060
35
686
232638
59
196002
186380
55
smart les
lemon peng-win
1060
49
1060
64246
62
184137
186380
55
Thomas Foley
Unbelievable Crisps
1060
43
916
169350
60
192222
186380
58
Louis Day
Spews Stars
1050
12
1050
71104
58
199677
190346
59
William Rowe
Keefy's Krunchers
1048
22
980
124059
78
102108
191155
60
John Ryan
Obi – 1 Kanobi – 0
1046
66
1046
73887
71
141152
191919
61
Luke Henderson
Luke Ronald FC
1037
45
956
142089
63
179857
195389
62
Toby Dennett
Dennethinaikos
1033
28
1032
83975
52
219363
196750
63
Christopher Davies
T Dogg's Ball Hoggs
1019
49
840
206873
49
227608
201859
64
Charlie Hey
tiki taka jazz cats
1008
38
1008
102350
66
166321
205603
65
James Blundell
Blundells boys
1003
36
819
213613
66
166321
207266
66
Anthony Ward
Park Ji Wonders
1002
29
878
190904
59
196002
207596
67
Dean Webster
Blues
1000
20
920
166871
51
222254
208221
68
Daniel Ostridge
Ajax Treesdown
993
13
1036
81108
53
216397
210434
69
Matt Morris
Morris FC
981
8
981
123279
64
175476
214102
70
Mohamed Hussein
Why Always Me FC
976
34
877
191411
52
219363
215548
71
Patrick Grayson
real aycliffe
975
25
975
127858
62
184137
215846
72
Jack Hopwood
FC Kaiser
973
31
916
169350
45
236617
216404
73
Danny Sharpe
Team Sharpey
969
11
969
132410
59
196002
217533
74
Daniel Haviland
Warriors
965
24
965
135382
39
246339
218614
75
Jamie Sadur
Skid Mark
964
31
1005
104642
50
224974
218897
76
Daniel Guy
Dans witwickys
955
35
955
142829
46
234561
221279
77
John Hawkins
Mmmmcustard
946
13
812
215580
50
224974
223604
78
Michael Sinfield
FC Scorgasm
935
29
935
157017
56
206776
226245
79
James Roberts
WOOPWOOP United
932
15
886
186970
33
252355
226940
80
Josh Watkins
bluesbrother
926
51
926
162929
39
246339
228291
81
Daniel Watson
SirBobWouldBeProud
922
41
856
200895
47
232322
229182
82
Christian Adofo
The Mandem
917
29
917
168740
63
179857
230221
83
Steve French
French FC
912
43
912
171831
43
240376
231193
84
Dave Bunker
Team Bunker
905
40
752
226997
56
206776
232686
85
Richard Gilbert
Queefstars
904
23
904
176756
43
240376
232842
85
Maxwell Hughes
maxibon united
904
23
895
182060
49
227608
232842
87
James Tootill
BigDonFC
897
46
906
175595
34
251560
234171
88
Alex Crawshaw
Crawshaw's Commies
875
30
873
193301
52
219363
238025
89
Nick Randles
Quallo
861
8
861
198667
40
245025
240151
90
Nick Reid
OnOne United
860
15
860
199100
38
247576
240282
91
Mark Guy
butchys tanks
851
13
821
213068
50
224974
241552
92
Theodore Morgan
DangALangTime
824
15
824
212120
51
222254
244857
93
Nestor Schischka
The Winning One
819
18
729
229513
32
253132
245403
94
Nick Bourne
Greenham Royals
814
15
814
215056
43
240376
245928
95
Tomn Pitts
Gareth Keenan Troops
803
19
803
217892
37
248730
246940
96
Wes Holden
Green FC
780
11
780
222636
33
252355
248784
97
David Armitage
Real Betties
743
15
743
228052
43
240376
251064
98
Craig Abbs
Team abber
742
11
742
228172
31
253783
251117
99
Tyler Casey
50 Shades Of Goals
695
9
700
231822
21
258007
253183
100
Matthew Hurley
12fort
690
9
690
232415
43
240376
253355