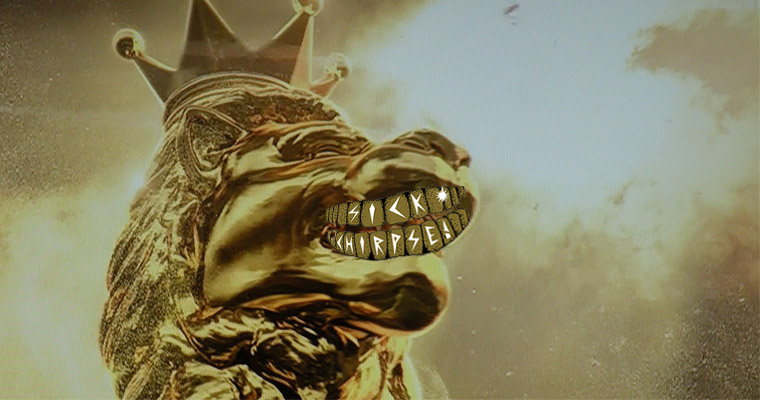 We didn't post an article for Week 28 so sorry about that, all you need to know is that Johnny Callow's Room 362 had the best score of the week 64 but it still wasn't enough to break him into the Top Ten again.
Week 29 was an absolute boss of a week with several teams racking up over 70/80 points with the midweek Chelsea fixture helping out a couple of teams. Shane Tremlin's Trem's Trash stay top of the pops with 76 points but are only 14 points clear of second place so it is all to play for. Billy McLean's Barcemoaner rack of 81 points to put them up to 12th and within touching distance of that Top Ten place. David Williams' Muffin Stuffers manage the second highest tally with 84 to keep him in the Top Ten and the top scorer of the week is AMJ's Dunblane Massacres with 90 points to put them into the second position.
Here's the results from Week 28 & 29:
Sat 23 Feb 2013 – Premier League
Arsenal 2-1 Aston Villa
Norwich 2-1 Everton
QPR 0-2 Man Utd
Reading 0-3 Wigan
West Brom 2-1 Sunderland
Fulham 1-0 Stoke
Sun 24 Feb 2013 – Premier League
Man City 2 – 0 Chelsea FT
Newcastle 4-2 Southampton
Mon 25 Feb 2013 – Premier League
"Fulham will beat Stoke 1-0. It will undoubtedly be shit." And boy were we right, what a crap game. We said Arse would beat Villa, they did. Utd won as we said. We called Reading all wrong as Wigan do them 0-3 away. West Brom beat Sunderland. Shit game – was not so true as a well fought Baggies performance earns them a victory. Lukaku strikes again. No draw at the Etihad as City win 2-0.  We said it'd be high scoring at St James' Park but we had no idea as Toon ran out 4-2 winners. West Ham's assholes drop out and Spurs grind out a 1-2 win – close enough as it ended 2-3.
Sat 2 Mar 2013 – Premier League
Sun 3 Mar 2013 – Premier League
Mon 4 Mar 2013 – Premier League
We didn't get chance to predict these results for you – but we would've got them all right. Standard.
BIG HITTERS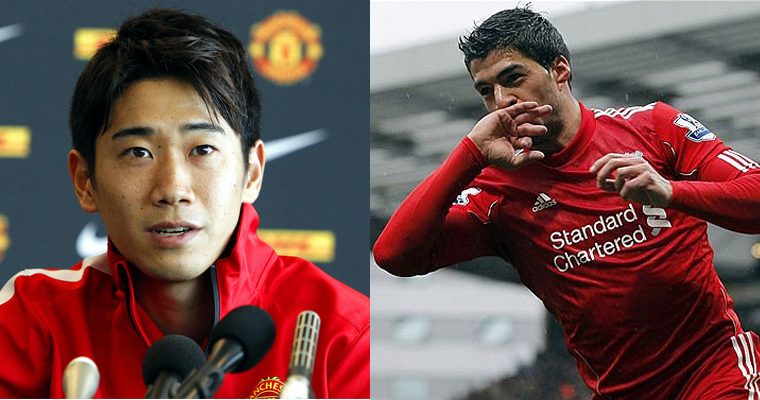 Yeah, yeah, yeah…we're getting sick of him too. If I don't have to see the buck-tooth, apple through a letter box Liverpool douche bag again then I'll be very happy – even  though he is in my team. Luis Suarez decided to turn up this week and bang in a hat-trick and a lovely little 17 points as Liverpool absolutely ruined Wigan. He now has 30 points in his last two games which is more than Fernando Torres has managed in the last ten games combined – which means you may want to join the 43.12% of fantasy football managers who have drafted him in. What a pleasure it is to see Kagawa return to the rich vein of goalscoring form that seen Fergie part with nearly £20 million for. He may not have had the greatest game ever but anyone who bangs a hat-trick in deserves to be in the big hitters, unless you're Kone, fuck off Kone. Two good finishes and one finish so cool he had me sweating and I'm not a United fan by any means.
BIG SHITTERS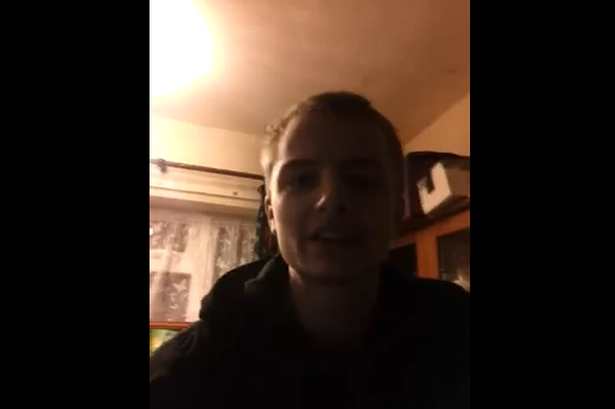 I appreciate that this bloke isn't actually a player so should maybe not make the BIG SHITTERS for this week but hear me out (or hear him out I suppose) as this is absolutely mental. I first seen this just before the Sunday derby between the two North London sides battling for 4th place, Spurs and Arsenal. This young gentleman, Scott Kiernan (I think that's his name cos it's uploaded by him on youtube) and his mate Bolly decided it would be a great idea to do an impromptu 3 minute 14 rap about why Arsenal were still the best team in London. I can't even begin to describe how much of an absolute cunt this bloke is. If you can watch through the whole 3 minutes then you have got a stronger heart than me as I was dying watching it. It is probably even worst than that bloke that we did an article about a couple months ago where he couldn't rap for shit. It is by far the worst internet video I've seen since Two Girls One Cup. MASSIVE SHITTER.
[yframe url='www.youtube.com/watch?v=x3_cLwiFHV4′]
Here's the fixtures for Week 30:
Sat 9 Mar 2013 – Premier League
Norwich v Southampton 15:00
QPR v Sunderland 15:00
Reading v Aston Villa 15:00
West Brom v Swansea 15:00
Sat 9 Mar 2013 – FA Cup
Everton v Wigan 12:45
Man City v Barnsley 17:30
Sun 10 Mar 2013 – Premier League
Newcastle v Stoke 15:00
Liverpool v Tottenham 16:00
Sun 10 Mar 2013 – FA Cup
Millwall v Blackburn 14:00
Man Utd v Chelsea 16:30
Norwich try and return to winning ways with Pilks leading the line but Southampton prove too strong and bag an unexpected away win. QPR and Sunderland battle out a defensive 1-1 draw. Reading put a couple past Villa to sink them further into a pit of depression. Baggies are held to a draw by an in form Swansea team, hello Michu. The midday FA Cup fixture begins and ends with Everton dominating Wigan who snatch a goal back through the doucher Kone, 2-1 Everton. Man City smash Barnsley. Ouch. Newcastle beat Stoke 2-0. Liverpool return to being absolute shit as the Gareth Bale show continues. Millwall and Blackburn have a good pop, Blackburn go through. Man Utd beat Chelsea as the referee's association feel that Nani shouldn't have been sent off so United are owed a couple penalties at home.
Here's how the league is looking Sick Chirpsers:
Super League Table
Sick Chirpse
League PIN: 8009937
POS
Manager
Team name
Total points
Week pts
Starting
XI pts
Starting
XI pos
Goals
Goal Pos
Overall Position
1
Shane Tremlin
Trems Trash
1305
72
1013
79135
76
101510
23234
2
AlexanderMark Jones
Dunblane Massacres
1291
90
953
126185
94
15274
29338
3
Peter Jones
Joner
1282
76
1005
85190
81
72766
33818
4
Tom Sands
Prison Break FC
1280
77
1003
86733
93
18112
34872
5
Huw E
Dynamo Kebab
1267
50
941
135422
81
72766
42055
6
Tom Shipley
Apocalypse Dudes
1261
38
1114
21866
91
24639
45600
7
Ryan Williams
Dirty Buffalo
1236
61
989
97705
78
90061
62018
8
Nicky Greenhow
Boomerwanger
1228
70
841
198022
79
84160
67489
9
Emma Craig
The Only Way Is Emma
1226
76
924
148312
75
107227
68911
10
David Williams
Muffin stuffers
1214
84
1151
11237
79
84160
77405
11
Johnny Callow
Room 362
1208
40
1051
52914
78
90061
81732
12
Billy Mclean
Barcemoaner
1197
81
942
134707
85
51013
89820
13
Huw Barker
HavantGotAClueVille
1196
60
1152
11025
80
78475
90548
14
Drew Walsh
Real SocieLAD
1193
46
1093
30469
74
112986
92749
15
Gavin Rapaport
Poo
1175
51
1010
81355
79
84160
105731
16
Matthew Stewart
FC Boosh
1164
43
955
124564
78
90061
113540
16
Jeff Ingle
Jeffentus
1164
60
742
225783
81
72766
113540
18
Lee Walsh
KeansaKunt
1160
53
866
185857
78
90061
116286
19
Alex Prince
Prince Boatengs
1155
73
1020
74126
78
90061
119676
20
Ross Stearny
stearnpots barmyarmy
1153
79
992
95326
68
145438
121021
21
Robbie Atkinson
diables Rouges
1148
60
814
208652
71
129562
124345
22
Alex Taylor
leave-my-arse-a-lona
1143
59
831
202296
79
84160
127725
23
Bobby Peliza
bObbyDazzlers
1141
63
958
122272
71
129562
129051
24
Dave Ward
Pimp My Side
1126
67
989
97705
67
150533
138608
25
Ryan Addams
Fish fillet
1123
69
726
227863
68
145438
140463
26
Terry Buckingham
Real Madras
1118
62
934
140773
76
101510
143547
26
Tim Williams
TIMW_BRAP KILLAS
1118
74
877
179530
77
95801
143547
26
Anthony Ford
4 Dimensions
1118
51
865
186393
61
178947
143547
26
Luke Skidmore
bunchofslugs
1118
36
978
106415
75
107227
143547
26
Michael Magee
Mickey T FC
1118
68
1151
11237
71
129562
143547
31
Nikul Patani
Brown Bear United
1114
51
1114
21866
80
78475
145872
32
Trevor Brenson
RJBs XI
1110
52
1110
23315
61
178947
148177
33
Shaun Williams
The Galacticos
1108
60
1070
41788
63
170086
149404
34
Dan Filer
ClubTropicanaDrinkFC
1105
44
1061
46902
67
150533
151047
34
Aaron Hicks
Proud's Prodders
1105
63
895
168236
70
134968
151047
36
Blake Walton
Walton Wonders
1098
47
989
97705
64
165491
154971
37
Jon McLeish
Bayern Bru
1097
55
1012
79869
66
155654
155522
38
James Martin
Tourist Attraction
1095
47
1095
29569
73
118569
156586
39
Max Sheppard
Fred West Ham
1094
63
887
173417
68
145438
157148
40
David Hewitt
football
1092
42
963
118260
65
160635
158205
41
Redwan Elharrak
Real Talk
1087
29
1087
33164
60
183248
160808
42
Ben Rowland
Atheist FC
1080
83
901
164321
70
134968
164420
42
Neil Williams
Lumpers and Kickers
1080
51
946
131731
69
140288
164420
44
Ross Williams
Tepee Town FC
1069
40
1017
76219
62
174627
169891
45
Luke Wyborn
The Wombles
1065
57
780
218573
66
155654
171884
46
Ben Lawson
spunkin FC
1064
61
996
92241
63
170086
172338
47
Martyn Aeissame
Gratuitous FC
1060
43
875
180695
57
195368
174193
48
John Twinn
Pav FC
1057
56
882
176524
67
150533
175580
49
Sam Lister
inter thevan
1047
55
931
143044
65
160635
180017
50
Elliott Henderson
Barsenal
1039
64
936
139172
61
178947
183472
51
Louis Day
Spews Stars
1038
30
1038
61366
58
191469
183881
51
Mark Endicott
Real Madreadfull
1038
44
754
223770
62
174627
183881
53
Sam MartinRoss
Martin-Boss
1034
62
647
233642
66
155654
185619
54
William Rowe
Keefy's Krunchers
1026
50
959
121450
77
95801
188856
55
Ashley Townsend
1 MANNING 1 CUP
1025
53
661
233040
55
202787
189242
56
Piers Dixon
Dixon Balls FC
1024
49
982
103241
53
209559
189649
56
Richard Dulieu
Dyslexic CF
1024
46
1024
71216
59
187390
189649
58
Thomas Foley
Unbelievable Crisps
1017
54
900
164941
56
199075
192485
59
smart les
lemon peng-win
1011
44
1011
80592
57
195368
194775
60
Toby Dennett
Dennethinaikos
1005
43
1004
85983
48
224890
197011
61
Luke Henderson
Luke Ronald FC
992
58
907
160092
59
187390
201810
62
Dean Webster
Blues
980
43
901
164321
49
222129
205917
62
John Ryan
Obi – 1 Kanobi – 0
980
38
980
104777
65
160635
205917
62
Daniel Ostridge
Ajax Treesdown
980
26
1004
85983
53
209559
205917
65
Matt Morris
Morris FC
973
22
973
110357
64
165491
208283
65
Anthony Ward
Park Ji Wonders
973
62
864
186941
58
191469
208283
67
Christopher Davies
T Dogg's Ball Hoggs
970
49
810
209956
44
234569
209208
67
Charlie Hey
tiki taka jazz cats
970
58
970
112712
62
174627
209208
69
James Blundell
Blundells boys
967
64
781
218347
62
174627
210141
70
Danny Sharpe
Team Sharpey
958
25
958
122272
59
187390
212992
71
Patrick Grayson
real aycliffe
950
29
950
128529
59
187390
215440
72
Mohamed Hussein
Why Always Me FC
942
26
870
183546
48
224890
217827
72
Jack Hopwood
FC Kaiser
942
80
888
172776
43
236686
217827
74
Daniel Haviland
Warriors
941
37
941
135422
37
246652
218087
75
Jamie Sadur
Skid Mark
933
37
971
111900
49
222129
220380
75
John Hawkins
Mmmmcustard
933
57
792
215449
49
222129
220380
77
Daniel Guy
Dans witwickys
920
47
920
151120
42
238732
223729
78
James Roberts
WOOPWOOP United
917
41
876
180121
32
251873
224526
79
Michael Sinfield
FC Scorgasm
906
23
906
160822
54
206194
227195
80
Christian Adofo
The Mandem
888
15
888
172776
59
187390
231170
81
Richard Gilbert
Queefstars
881
27
881
177160
43
236686
232562
81
Daniel Watson
SirBobWouldBeProud
881
31
843
197098
42
238732
232562
81
Maxwell Hughes
maxibon united
881
48
872
182399
47
227480
232562
84
Josh Watkins
bluesbrother
875
46
875
180695
35
249007
233789
85
Steve French
French FC
869
20
869
184132
39
243880
234955
86
Dave Bunker
Team Bunker
865
42
740
226071
52
212828
235727
87
Nick Randles
Quallo
853
14
853
192419
39
243880
237788
88
James Tootill
BigDonFC
851
56
864
186941
30
253412
238132
89
Nick Reid
OnOne United
845
25
845
196209
38
245340
239047
89
Alex Crawshaw
Crawshaw's Commies
845
34
864
186941
48
224890
239047
91
Mark Guy
butchys tanks
838
51
814
208652
49
222129
240113
92
Theodore Morgan
DangALangTime
809
23
809
210262
49
222129
243977
93
Nestor Schischka
The Winning One
801
31
717
228837
30
253412
244914
94
Nick Bourne
Greenham Royals
799
42
799
213423
42
238732
245123
95
Tomn Pitts
Gareth Keenan Troops
784
35
784
217596
36
247913
246667
96
Wes Holden
Green FC
769
23
769
221023
33
251003
247990
97
Craig Abbs
Team abber
731
16
731
227268
31
252708
250571
98
David Armitage
Real Betties
728
20
728
227630
42
238732
250710
99
Tyler Casey
50 Shades Of Goals
686
28
691
231157
21
257674
252716
100
Matthew Hurley
12fort
681
28
681
231874
42
238732
252935