The furore around the ISIS bride and her attempts to return to the country seems to have died down slightly in the past week or so with the onset of the Momo game, but don't worry – another ridiculous story about her has emerged to ensure that it isn't all Momo this week.
Images VIA 
Whilst it would be naive to assume that hired in this country for Shamima Begum doesn't exist, I didn't think that anyone out there actually wanted to actively murder her, but maybe that was naive of me. This can quite clearly be seen by the guys at the Ultimate Air Soft range in New Brighton in the Wirral who decided to put up a picture of the ISIS bride on one of the targets in their shooting range.
Whilst this at first might be seen as being a bit controversial and hate mongering, it actually turns out that the shooting range has a whole host of targets with celebrities and political figures on them – including Donald Trump and Margaret Thatcher – and it wasn't really a highly politicised move, more just a bit of fun.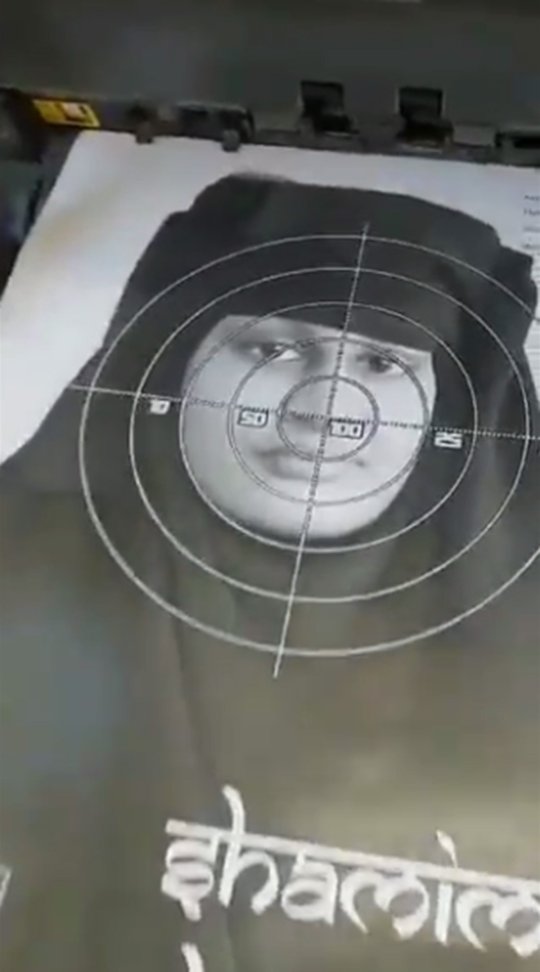 A statement from the shooting range said the following:
The targets provide some fantastic reactions and conversations and allow people to have some light-hearted fun and bring out the inner child in us all.

The targets don't always reflect personal opinions and we don't want to condone terrorism.

But after watching the interview with Ms Begum being interviewed, there was a lack of empathy that she had shown and we decided to listen to our customers and use them as targets.
Yeah fair enough really I suppose, although I can imagine that a whole bunch of people are probably travelling to the range deliberately now just so they can shoot her because they hate her so much. Can't wait to read the comments on this article either as there are sure to be some classics in there as well.
For more of the same, here's Danny Dyer's opinion on the ISIS bride. Legend.