I've never really thought about how dangerous it might be to be a sex addict – I suppose that movie 'Shame' was kinda harrowing, sure – but this story really drives home how easy it can be to die because of it.
Featured Image VIA 
We're over in Samut Prakan, Thailand for this one, where a 44 year old sex addict named Khun Thep has sadly died during his monthly orgy after taking too much viagra and erection cream and suffering a heart attack. The orgy took place in a hotel suite in the region where a bunch of friends would meet up every month and take a bunch of drugs, drink a load of alcohol, order a massive buffet and fuck each other's brains out.
Sounds like a lot of fun, unless someone ends up dying. A friend told the local media the following: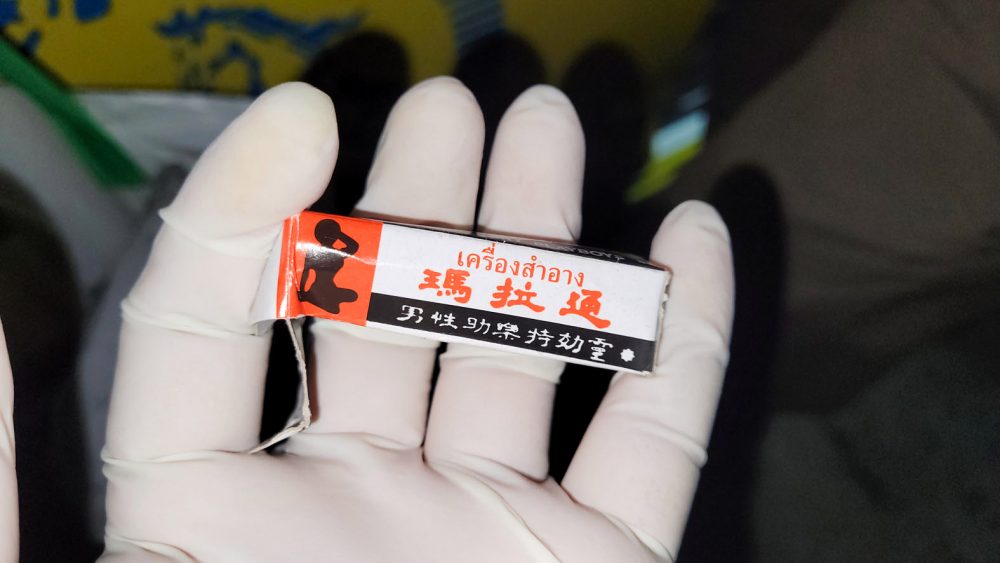 We celebrate like this every month. He came to our suite and just slept on the couch while we partied – we thought he was just tired.

However, after I shook his body he wasn't responding.
That's sad isn't it? A policeman said that the death wasn't being treated as suspicious, but the incident had caused Thep's family grave embarrassment as they did not know that he was involved with such activities. That's gotta sting – not only have you lost your family member but you also find out that he's a seedy bastard who engages in weird stuff like this. Not ideal.
Having said that though, I gotta say the idea of a monthly orgy with your buddies does sound like a fun time if your heart can hack it. Just gotta find the right friends now I guess.
For more of the same, check out 19 enlightening confessions of sex addicts. Not all bad I guess.