If you've clicked on this with the hope that the stuff you spend every other Saturday night jerking off to is still going to be available for you to peruse at your leisure then I assure you it will be. This is because this ban is only affecting porn PRACTICED in the UK, so you'll still be able to watch all your favourite blue movies from across the world, which are probably more extreme anyway if you're into that sort of thing. You can go watch some of that now if you like, or continue reading the article – up to you.
The Audiovisual Media Services Regulation was rushed quietly through Parliament today as an amendment to the 2003 Communications Act. It's now stating that online pornography must adhere to the same standards as the kind of DVD porn that you buy from dodgy sex shops which – let's be honest – is nowhere near as good.
A committee of seemingly very conservative people somewhere – who are possibly virgins  – has taken it upon itself to differentiate between 'nice sex' and 'weird sex' and has outlawed the visualisation of the following acts in pornography (surprisingly none of the ten grossest sex acts described by Urban Dictionary made it in there):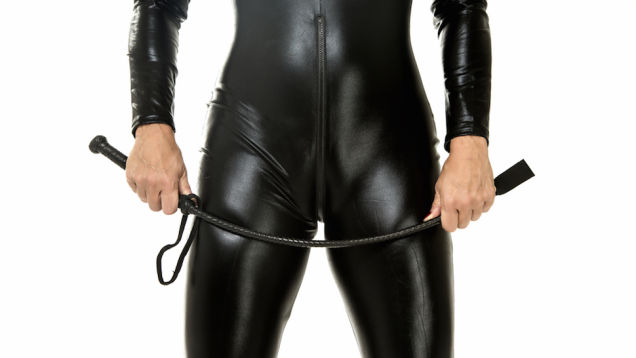 Caning
Aggressive whipping
Penetration by any object "associated with violence"
Physical or verbal abuse (regardless of  if consensual)
Urolagnia (known as "water sports")
Female ejaculation
Strangulation
Facesitting
Fisting
The last three have been classified as 'life endangering' which is just slightly over dramatic, except perhaps in the case of strangulation. Predictably there's been a massive outcry over this reclassification although less predictably it's actually come from the female side of the spectrum who argue that many of the acts that have been outlawed actually specifically target female pleasure, be it slightly unconventional if you're one of the 60 year old prudes sitting on this committee.
Jerry Barnett – who works for the anti-censorship group Sex And Censorship (catchy name) – had the following to say:
There appear to be no rational explanations for most of the R18 rules. They're simply a set of moral judgements designed by people who have struggled endlessly to stop the British people from watching pornography.
Whilst a dominatrix named Itziar Bilbao Urrutia seemed positively outraged:
The new legislation is absurd and surreal. I mean, why ban facesitting? What's so dangerous about it? It's a harmless activity that most femdom performers, myself included, do fully dressed anyway. Its power is symbolic: woman on top, unattainable.'
So there you have it – a lot of strong opinions about all this stuff but where is it going to get everyone who's vehemently opposed to it? Probably nowhere because we all know the government aren't going to overturn anything like this anytime soon. At least it gives these people a reason to emigrate though, right?