Ever since Better Call Saul started we've been asking when all of our favourite Breaking Bad characters are going to show up in it. Of course, a handful of them already have but we're really waiting for the big hitters like Jesse Pinkman and Walter White to show up.
The good news is that it might be even sooner than you think. Series creator Vince Gilligan recently had the following to say about the situation:
It would be great to see Walter White on Better Caul Saul.

It would be a shame if the show had its run — hopefully a very long run — and he never appeared.
Featured Image VIA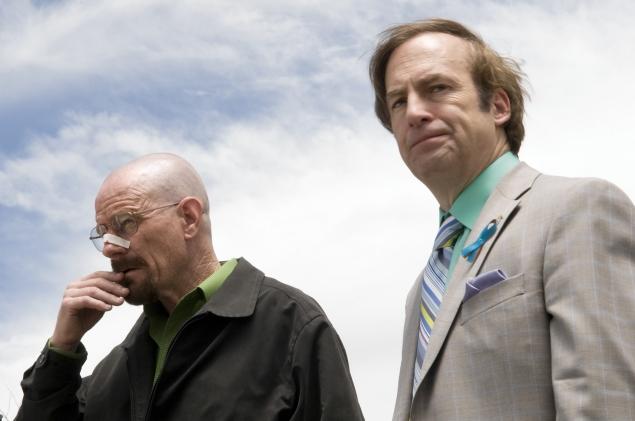 Image VIA
I have to be coy.

All of the wonderful characters who may eventually appear on Better Call Saul will appear when it is most organic and fitting to the storytelling of Better Caul Saul and also when we can work out scheduling issues with actors.

I would love to see that personally.
Given that Breaking Bad only lasted five series, then you have to think that it won't be too long until we see Walter on Better Call Saul. I sincerely doubt that given the popularity of both shows and the characters that they won't be able to figure out an appearance from all of your favourites at some point during it's run. Here's hoping anyhow.
Gilligan also confirmed that they were eliding Bryan Cranston up to direct an episode in the next series of Better Call Saul. It would probably be pretty easy to stick him in a cameo in that episode eh?
READ NEXT
A Poster For Every Episode Of Breaking Bad