Coming up with get rich quick schemes is my thing, from abusive poetry to paint spa birthday cards, I have tried to market the lot. As you can imagine they have all failed magnificently in the grand scheme of things but I have never really let that dampen my spirits.
When I first decided I wanted to make some extra money, I would do what normal people do and eBay my shit or Gumtree it as a last resort – I posted clothes, shoes, general stuff that you clear out your wardrobe.
I posted an ad on Gumtree, a pretty standard post going a little something like this:
Shoes/Heels for sale
Shoes, size 5 — 7
Brand new or ones slightly used.
I was surprised to get a response within an hour or so from a very enthusiastic young lady enquiring about the shoes.
☛ Next: Chinese Foot Binding Was Absolutely Brutal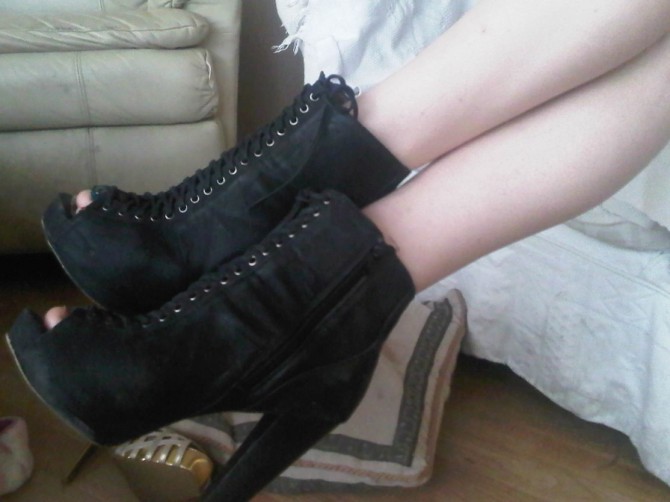 'How much are the shoes?'
'Well the new ones you can have for 50 and if you want the slightly used ones you can have them for 30 as they're in ace nick'
'The used ones, how used are they?'
'Barely used, there pretty much new'
'I see, do you have any that you have worn more, that are VERY used, used dirty shoes?''
'Erm, I do have lots of old used shoes but you wouldn't want to buy them they are fucked.'
'Can you send me a picture of your foot in the shoe so I can see how used they are?'
'Are you a guy?'
'Why?'
'Because you clearly are a guy with a foot fetish, if you are that's cool I just need to know, so I can sell you my fucked up battered shoes.'
'Ah yeah, well in that case yeah I am, I love dirty battered old used shoes.'
'Ace, I have lots you can buy.'