Like it or not, selfie sticks are an ingrained part of our culture now and if you go anywhere that's even remotely touristy, you're going to see a bunch of them.
I thought it was pretty bad to begin with and that it was getting even worse when iPad selfie sticks came out, but I honestly never expected to see a MacBook selfie stick. How naive of me, as these pictures attest.
Actually, that's a complete lie and these MacBook selfie sticks aren't actually for sale – they're instead an 'art installation' from Moises, John Yuyi and Tom Galle who have built technology centred pieces before. Apparently it signifies:
A blatant attack on society's obsession with self and vanity.

Using a larger piece of technology is absurdist, bringing attention to the selfie sticks that we have gotten used to.

These artists intentionally make themselves stick out by looking absolutely ridiculous, expanding the size of their own selfie game, acting as a sort of magnifying glass turned toward standard selfie culture.
Right. Useful.
Anyway, the selfie sticks look really heavy and require two hands to use, which kind of make them redundant anyway. To be honest though, I wouldn't be surprised if you started seeing a company actually manufacture these and people start buying them. That's just the way of the world these days.
You can see the artists using the stupid contraption around New York City below. Most of the people around them are just looking at them like they're pricks, and rightly so.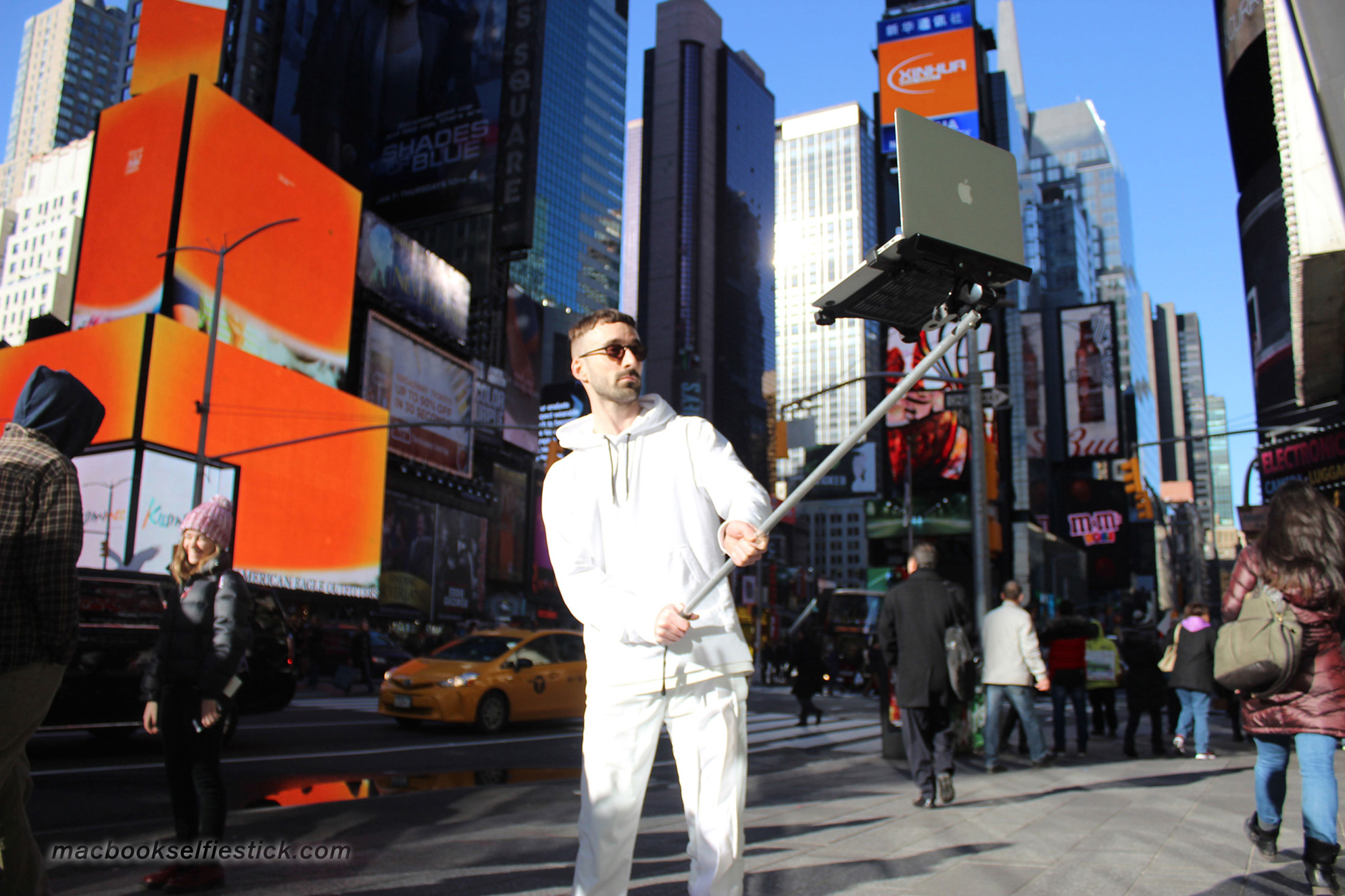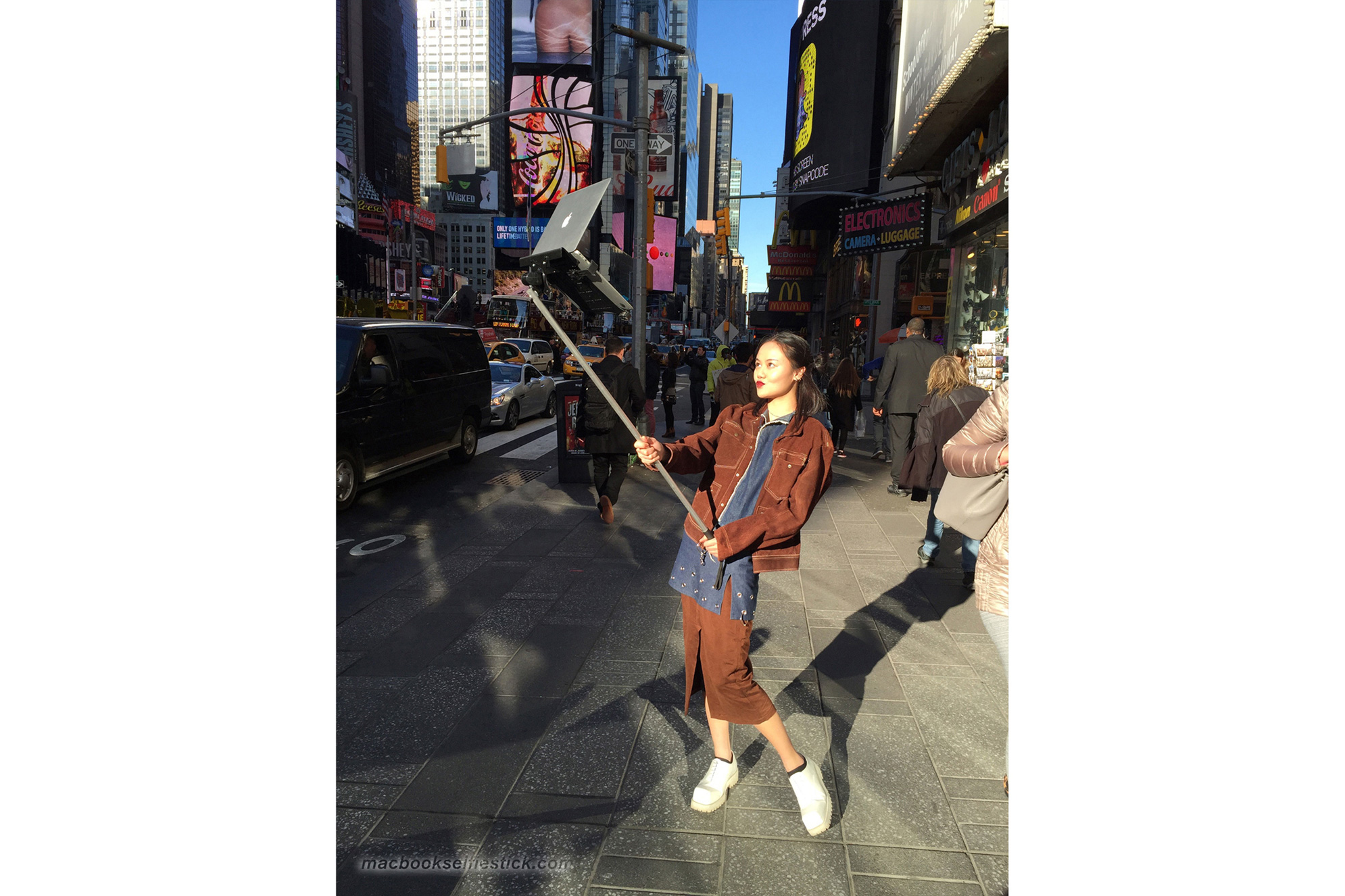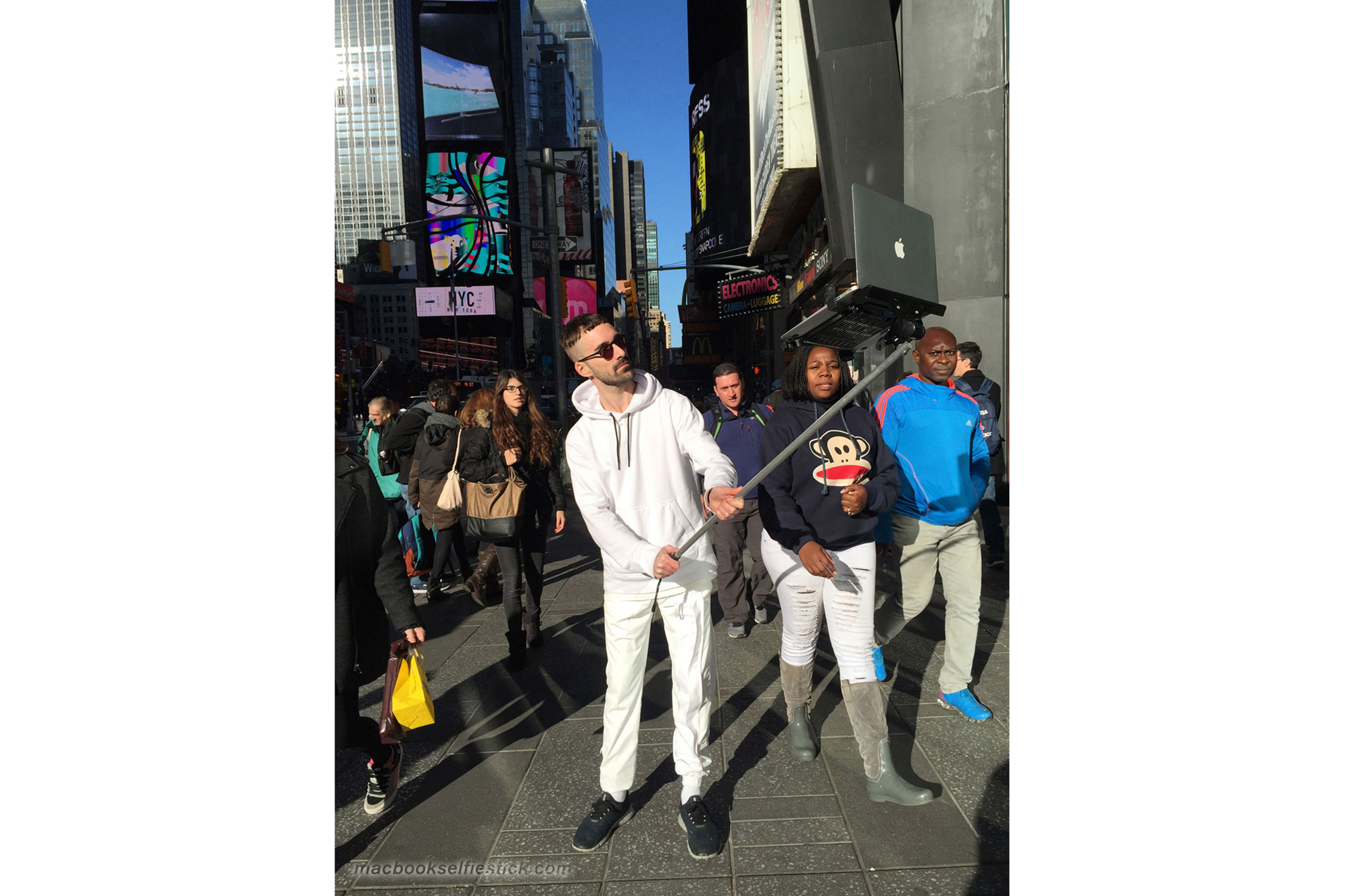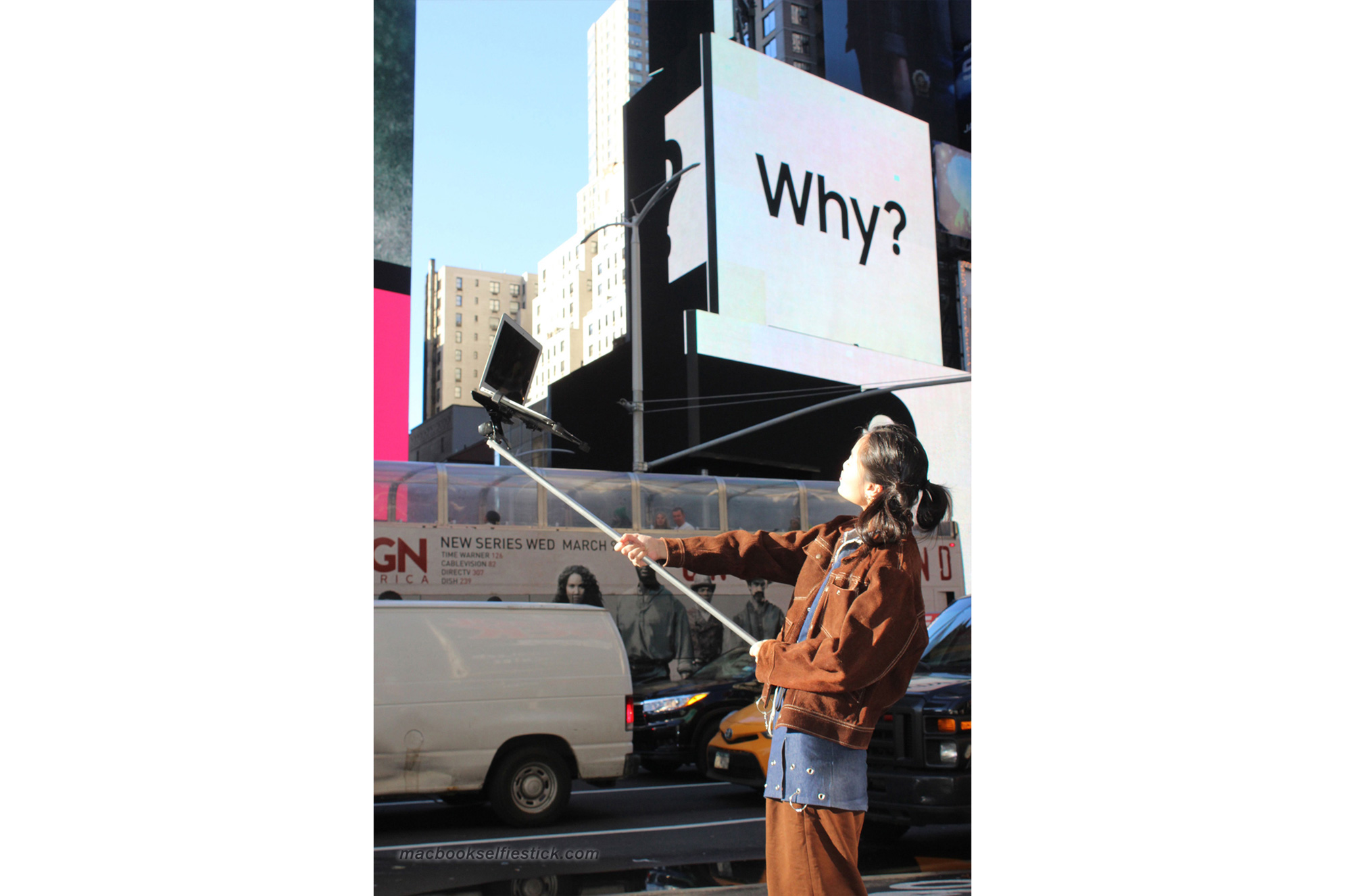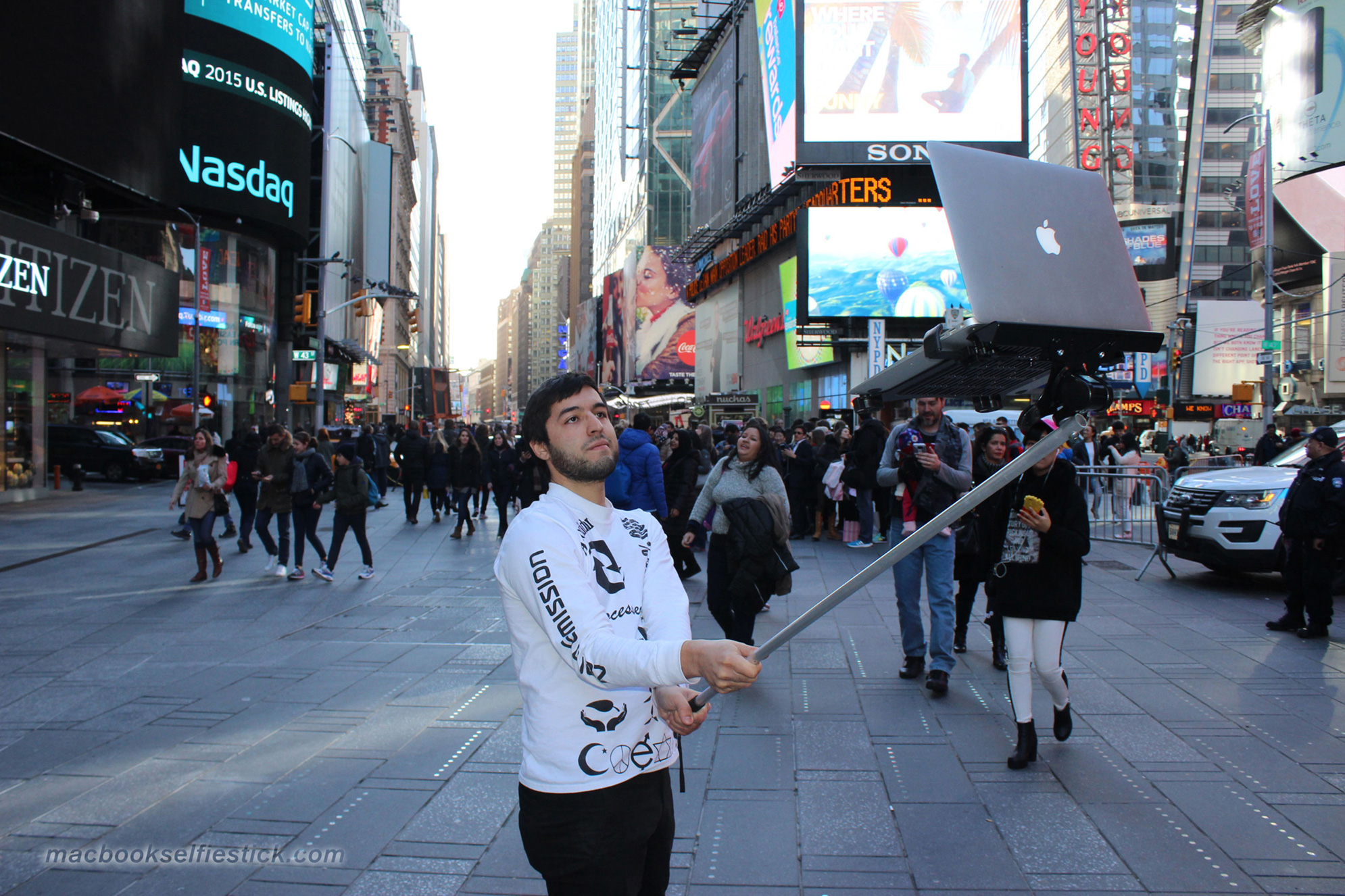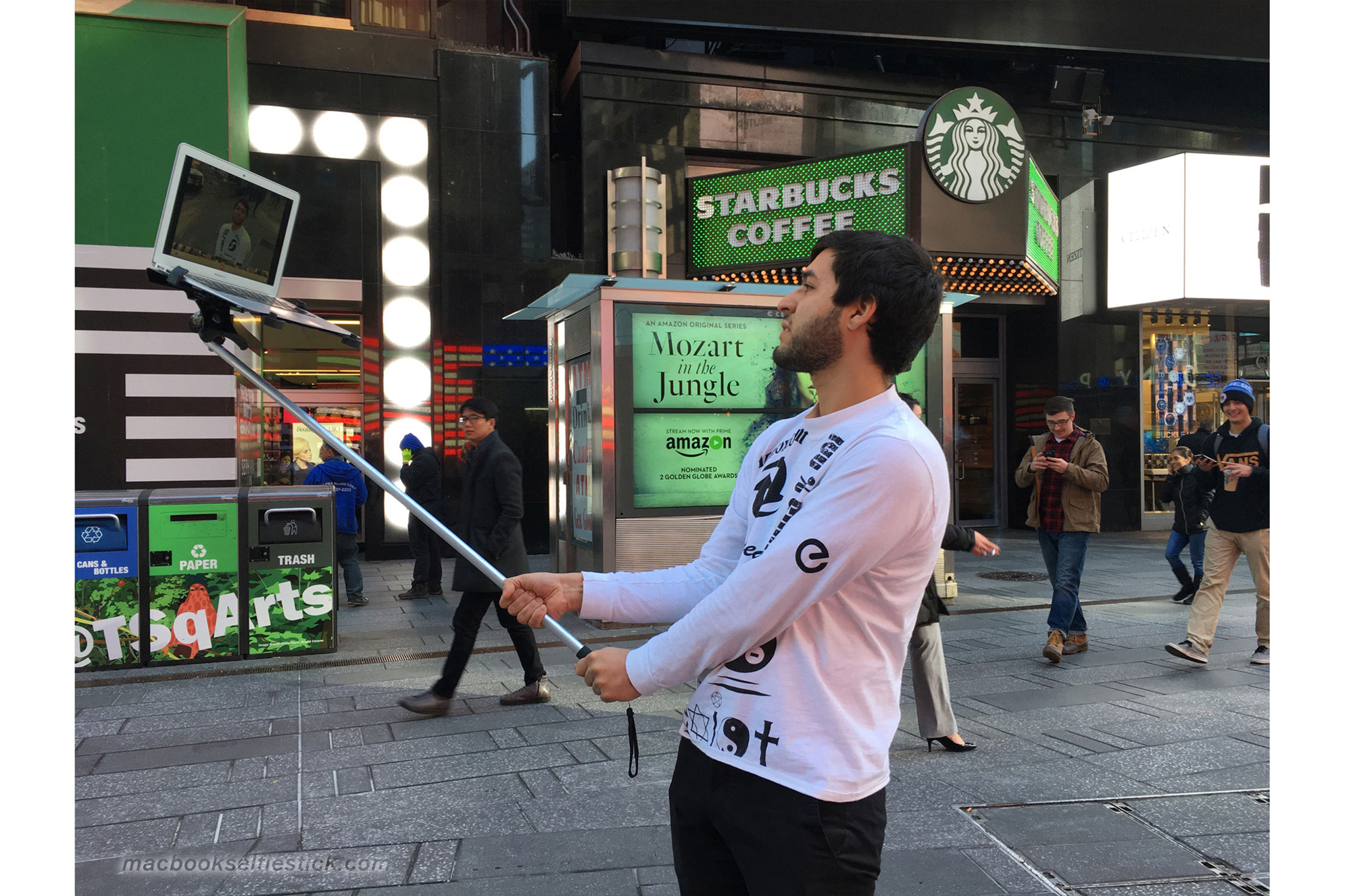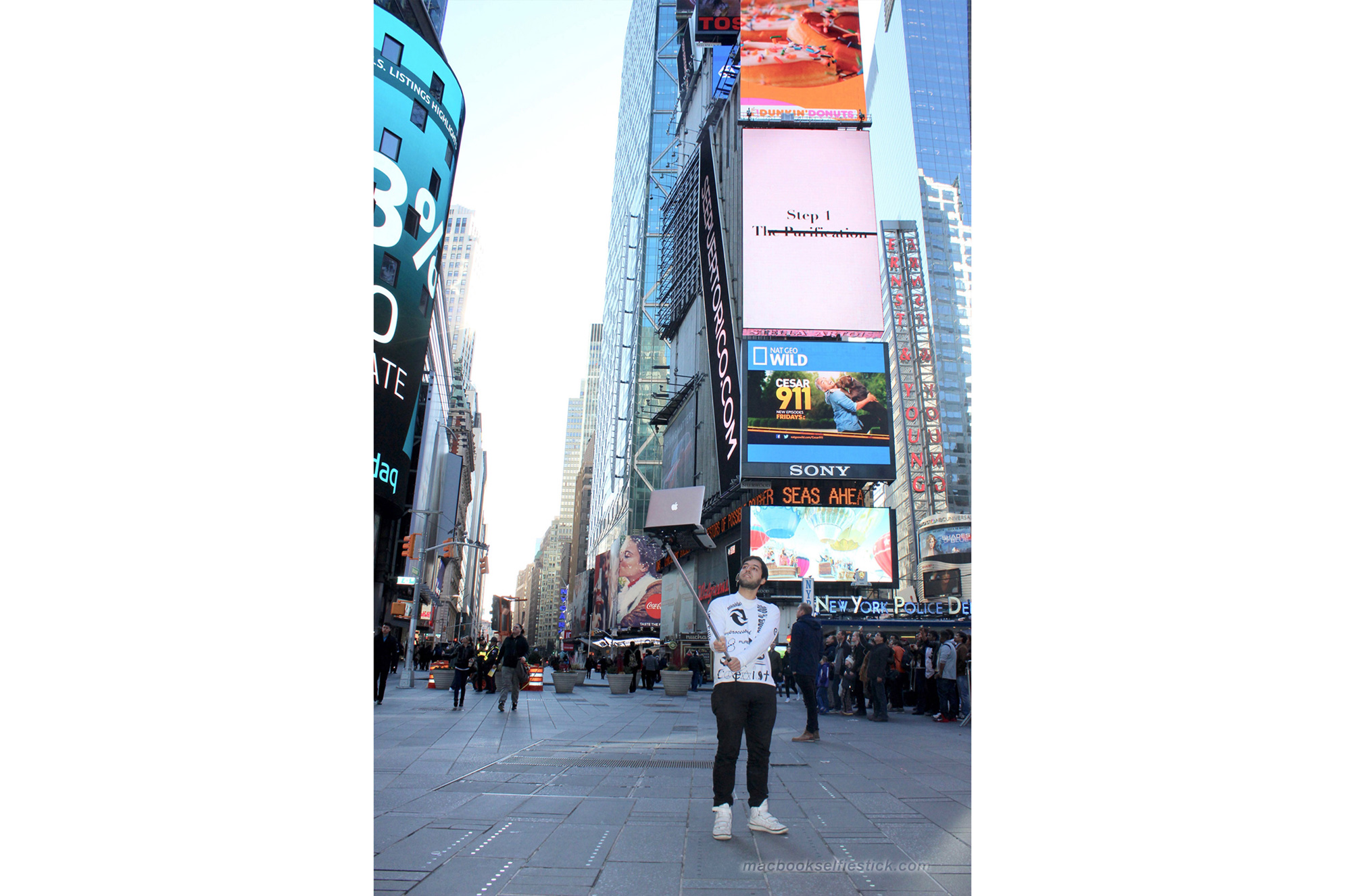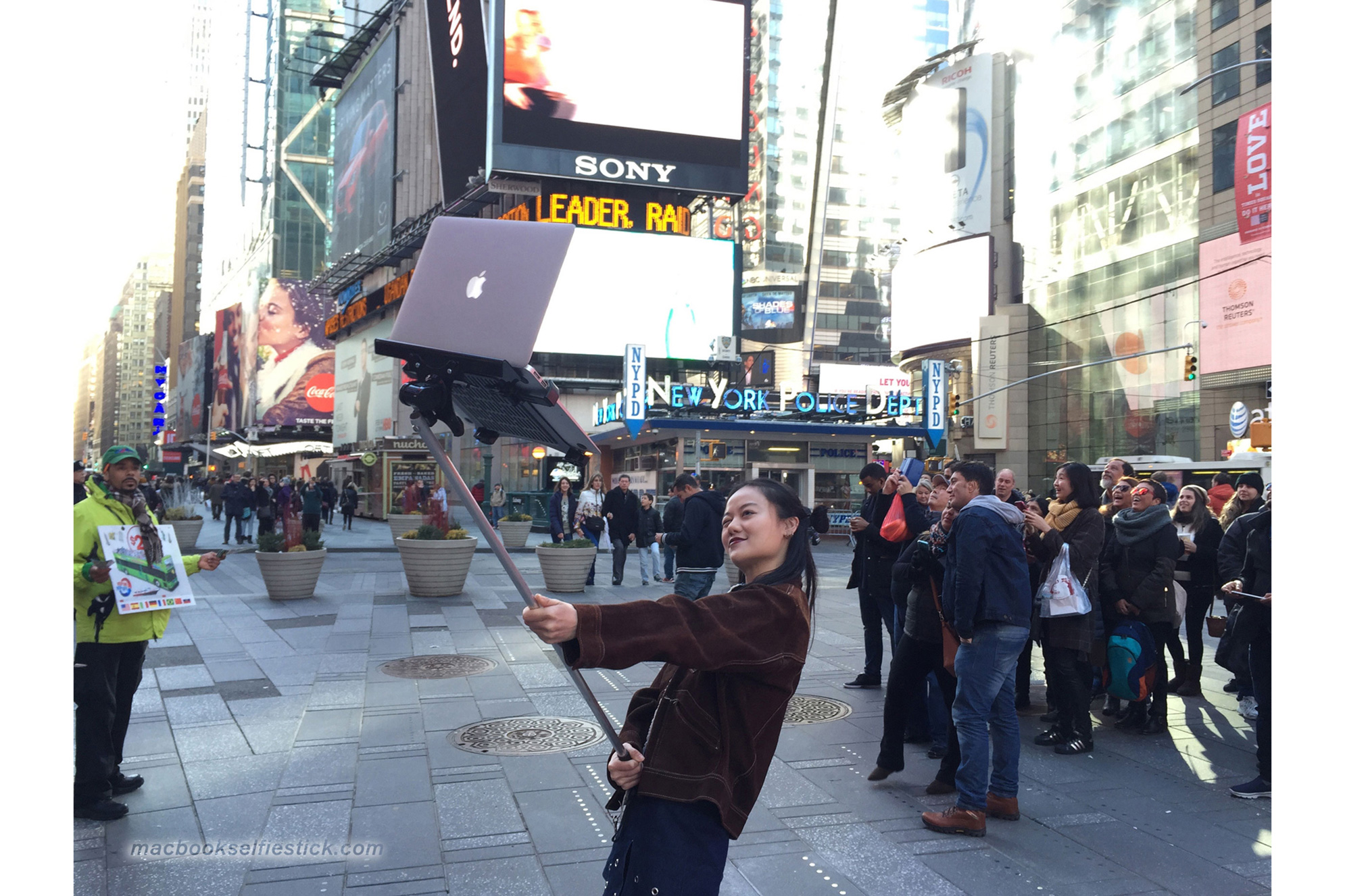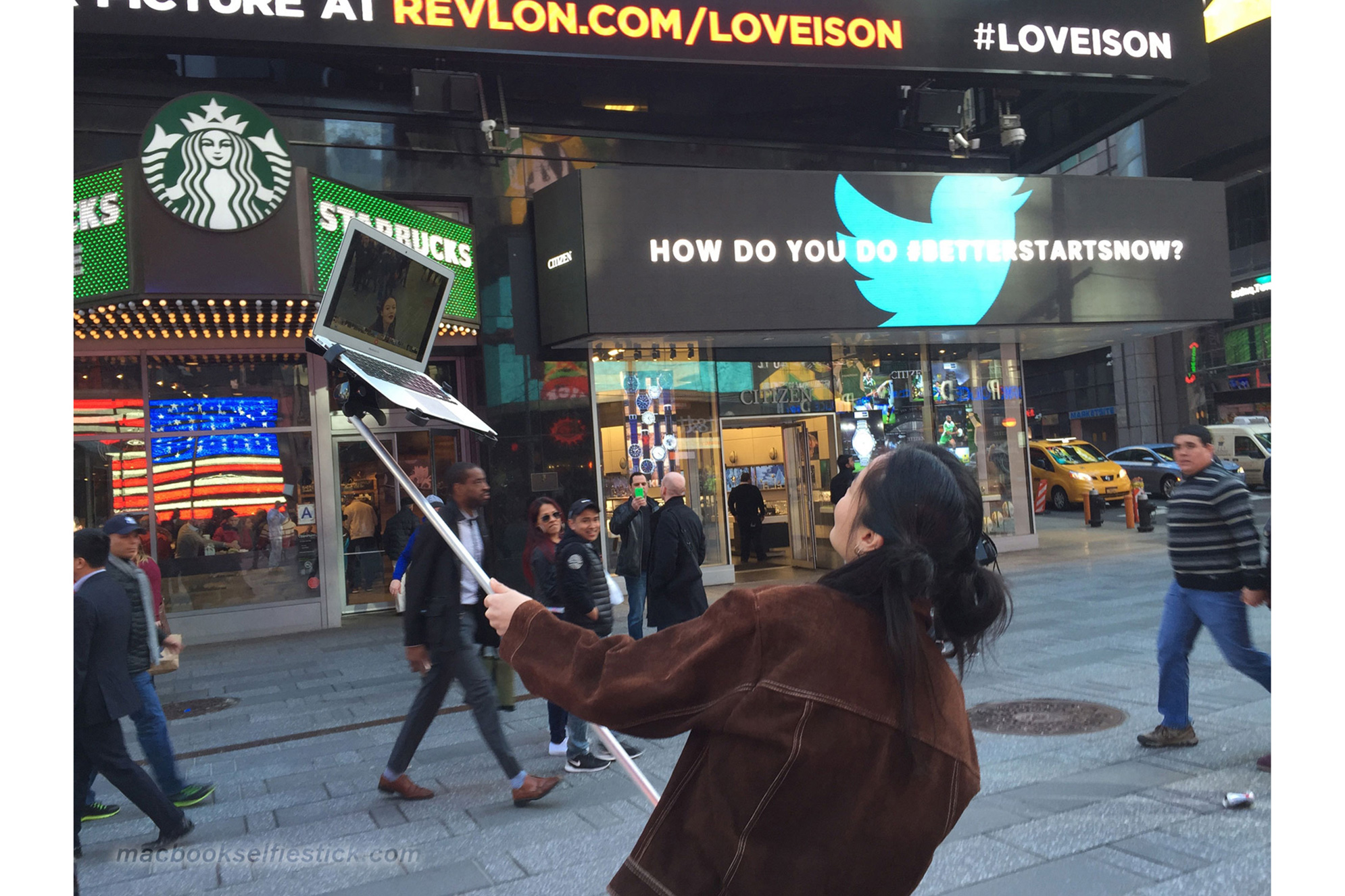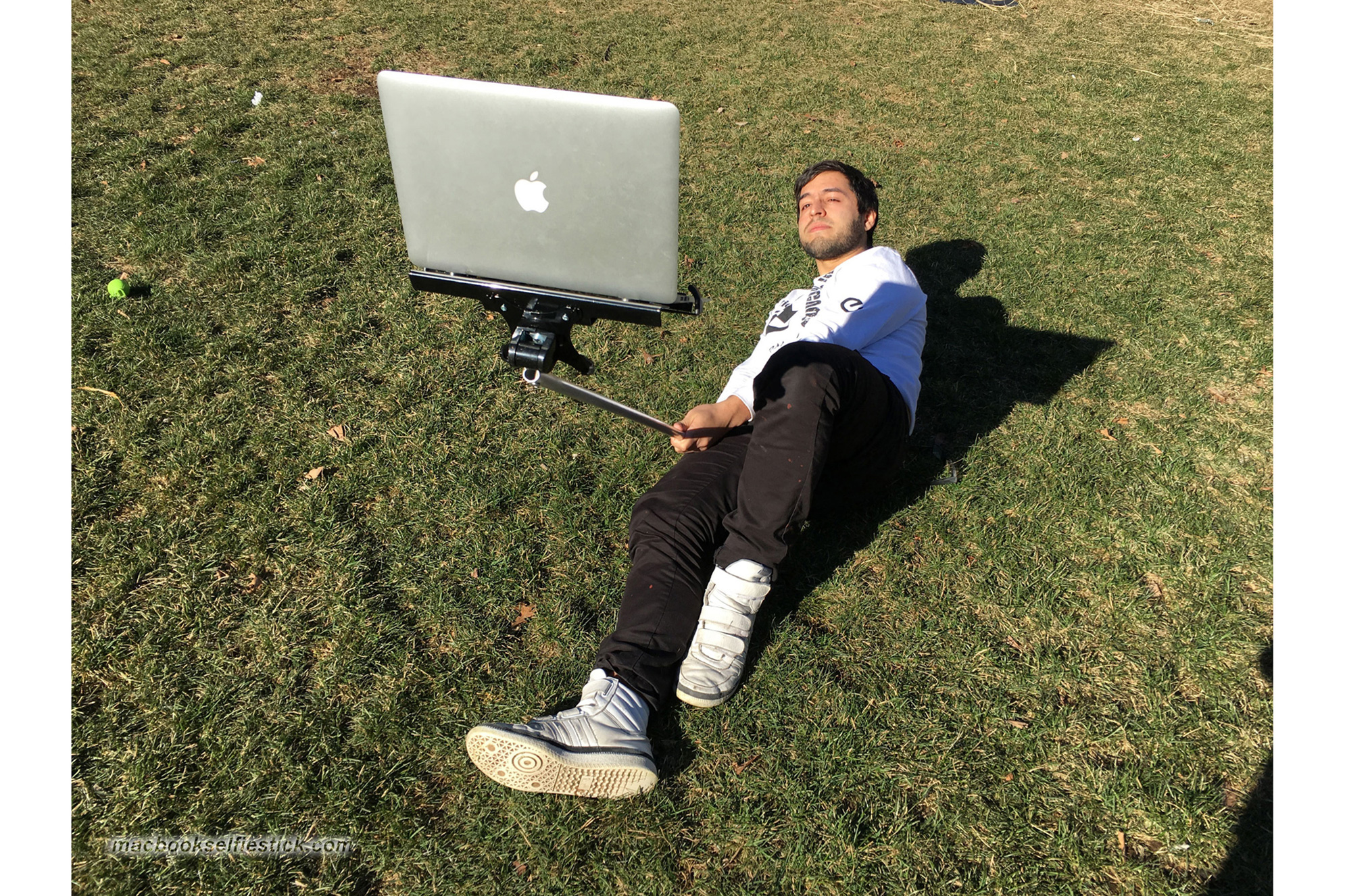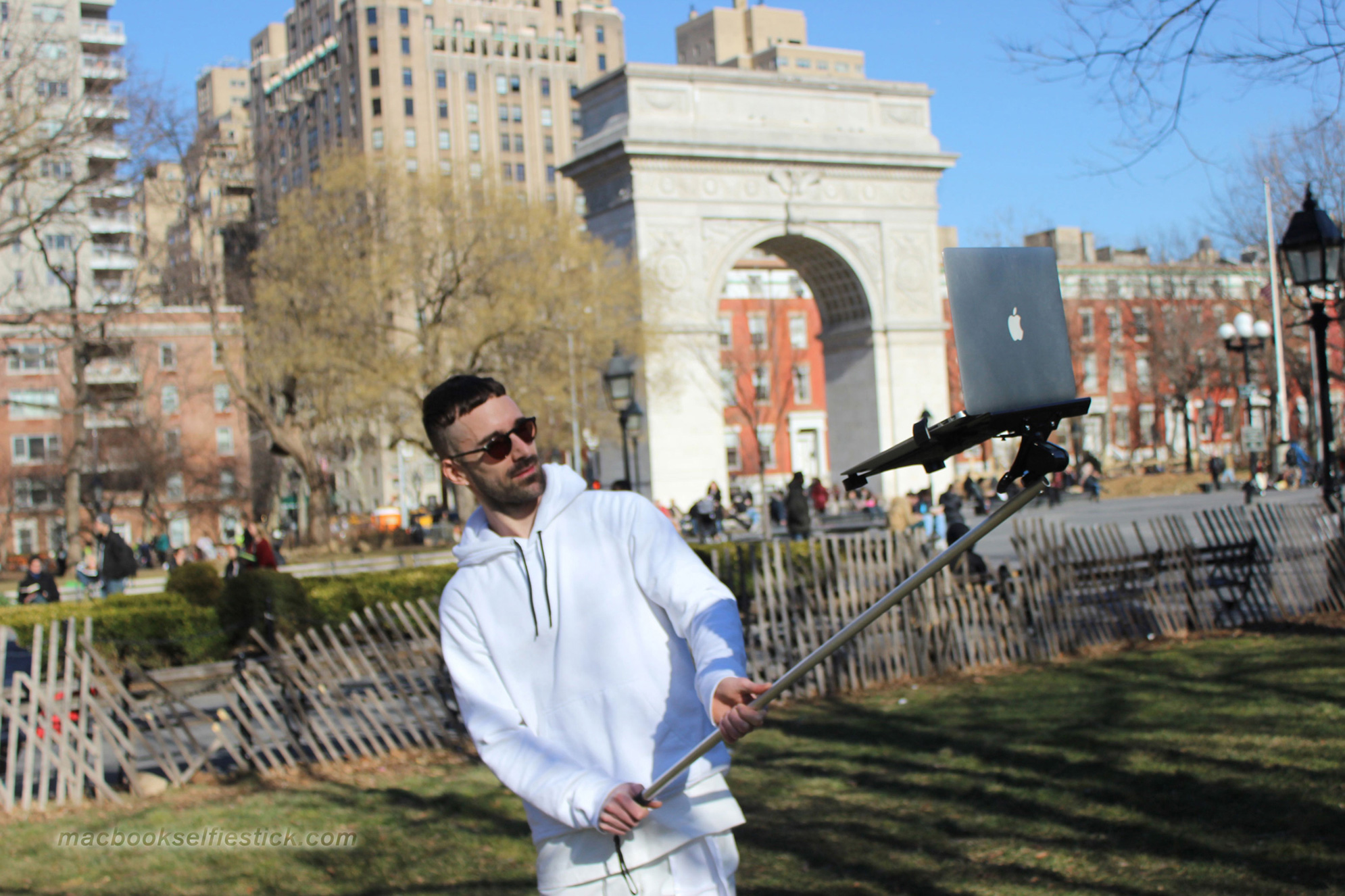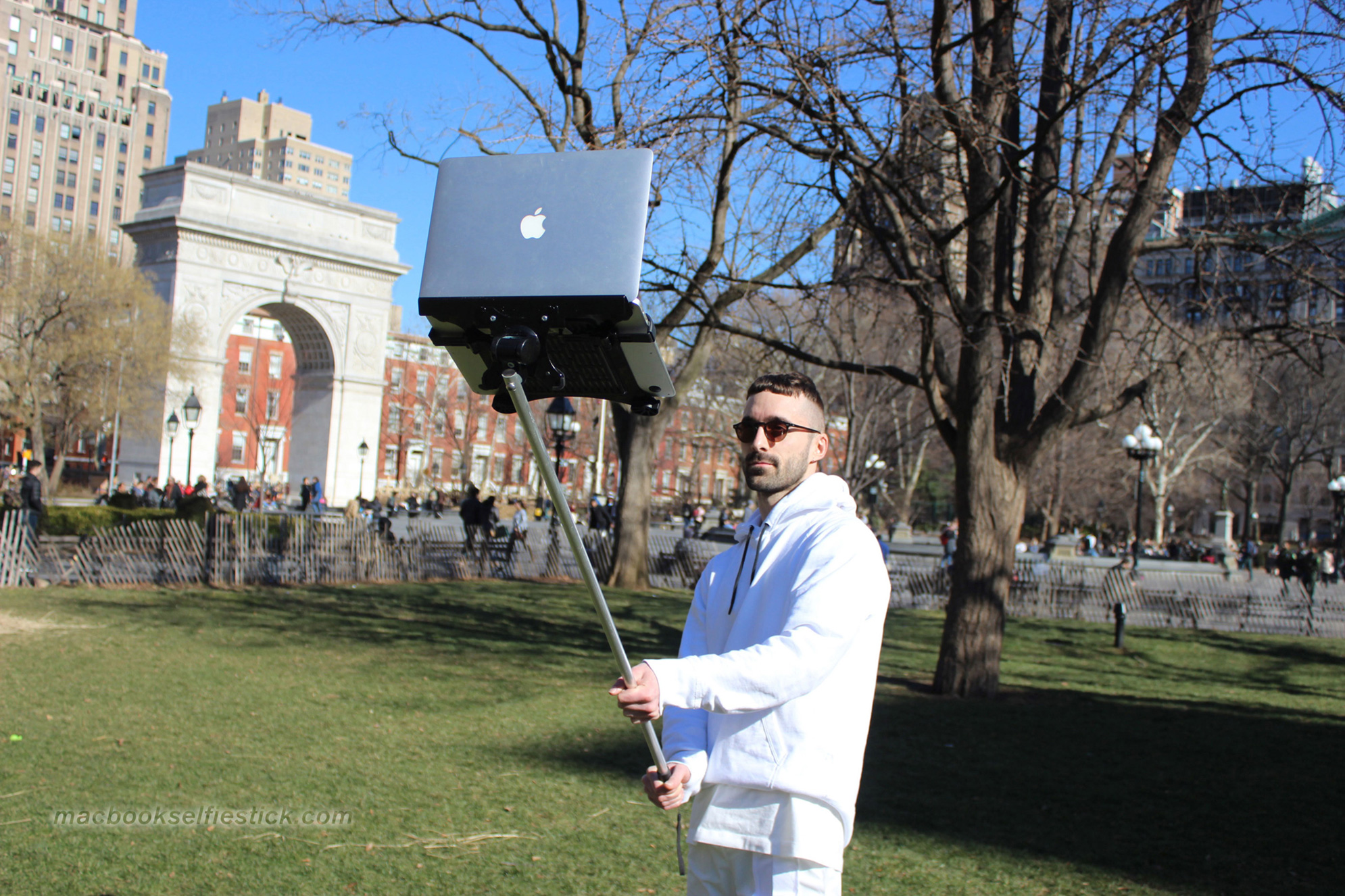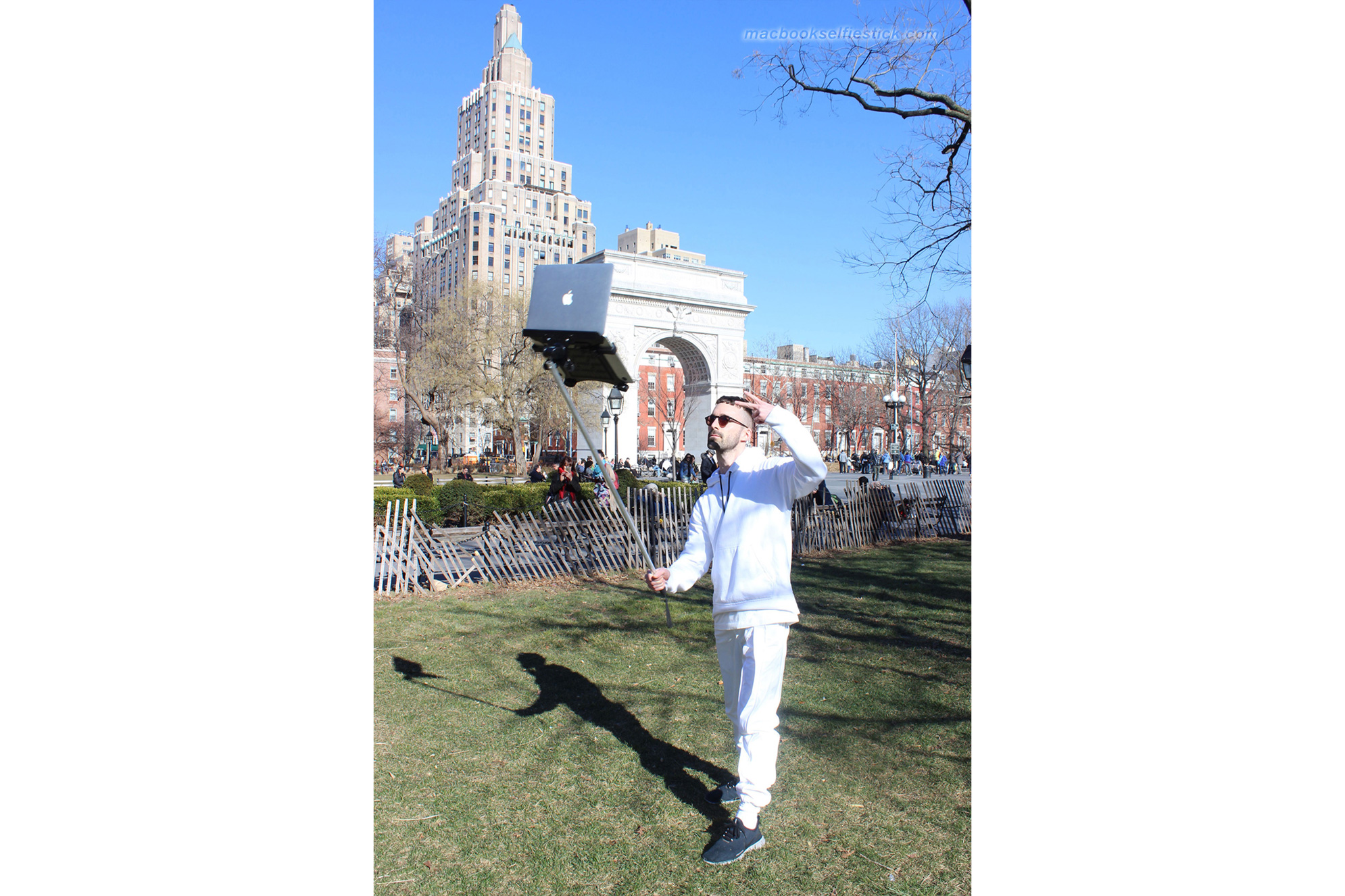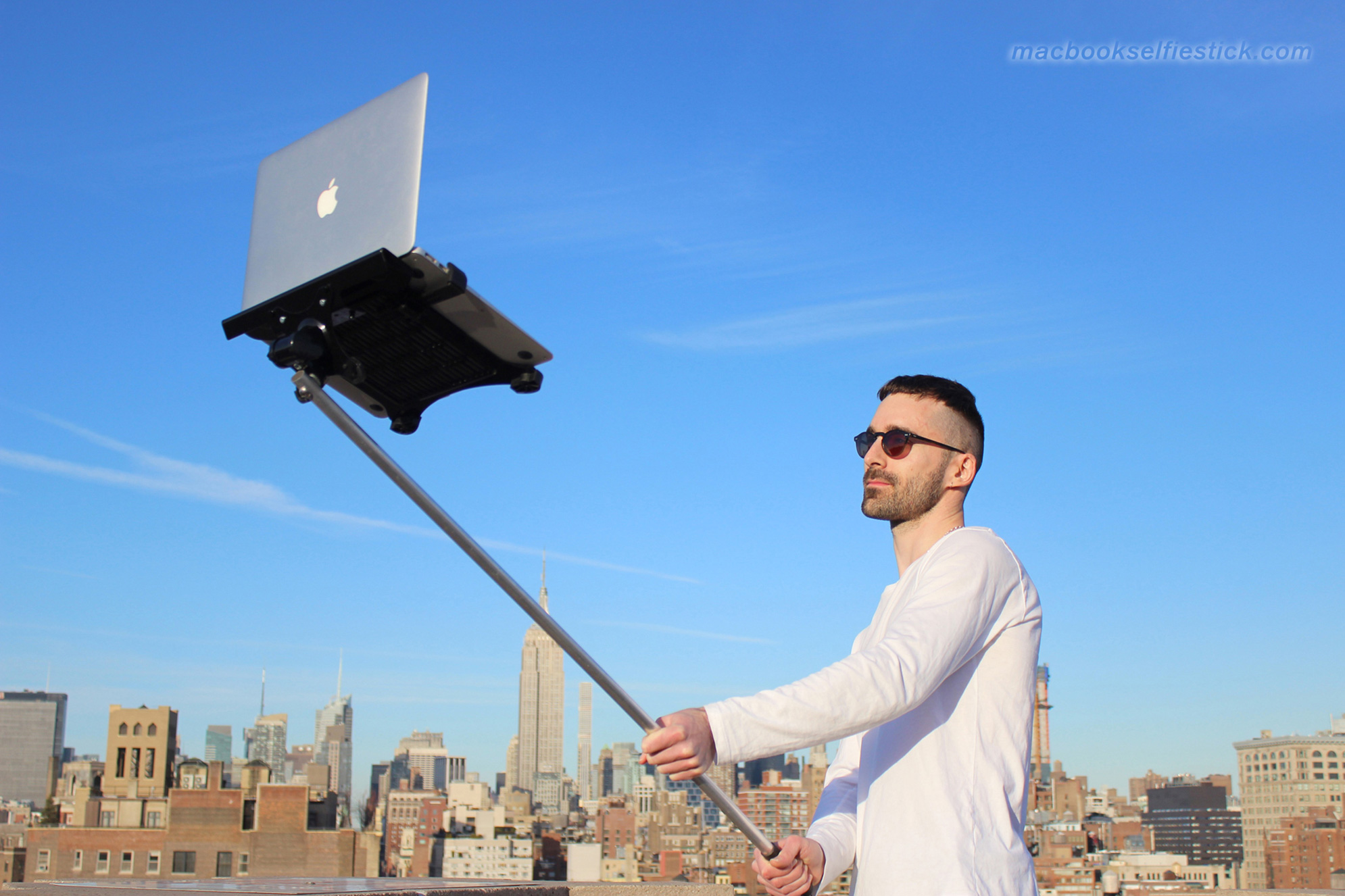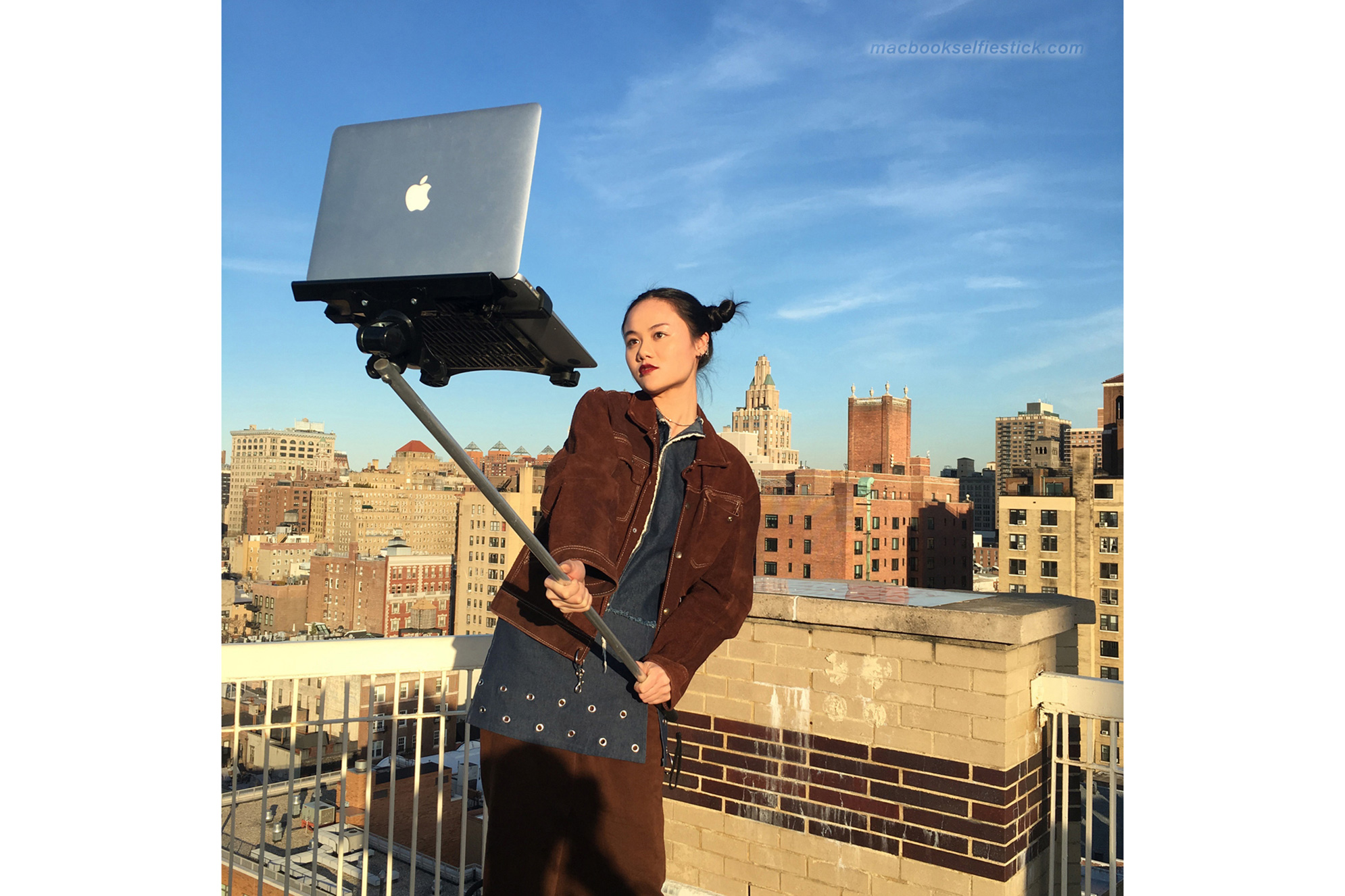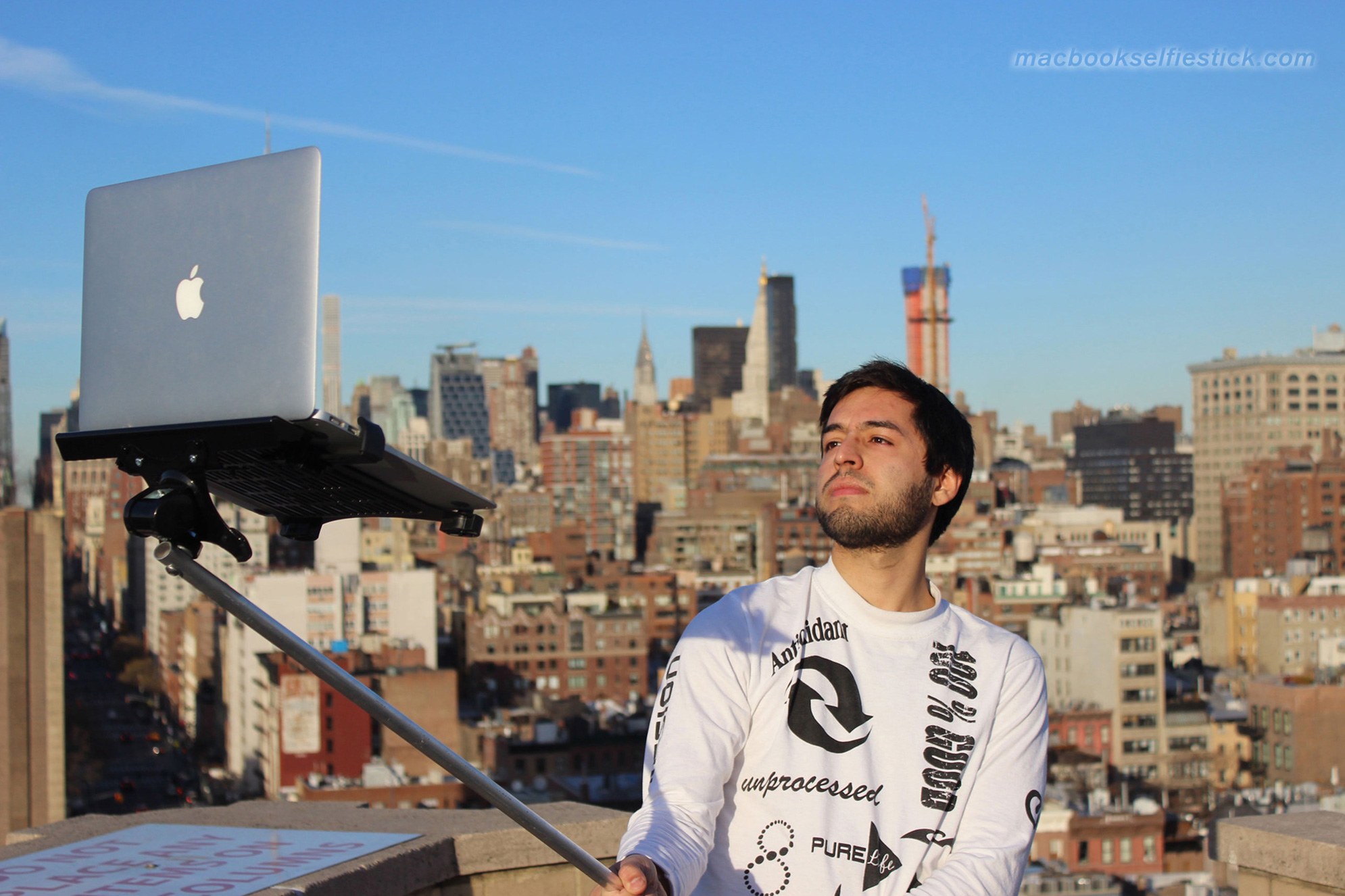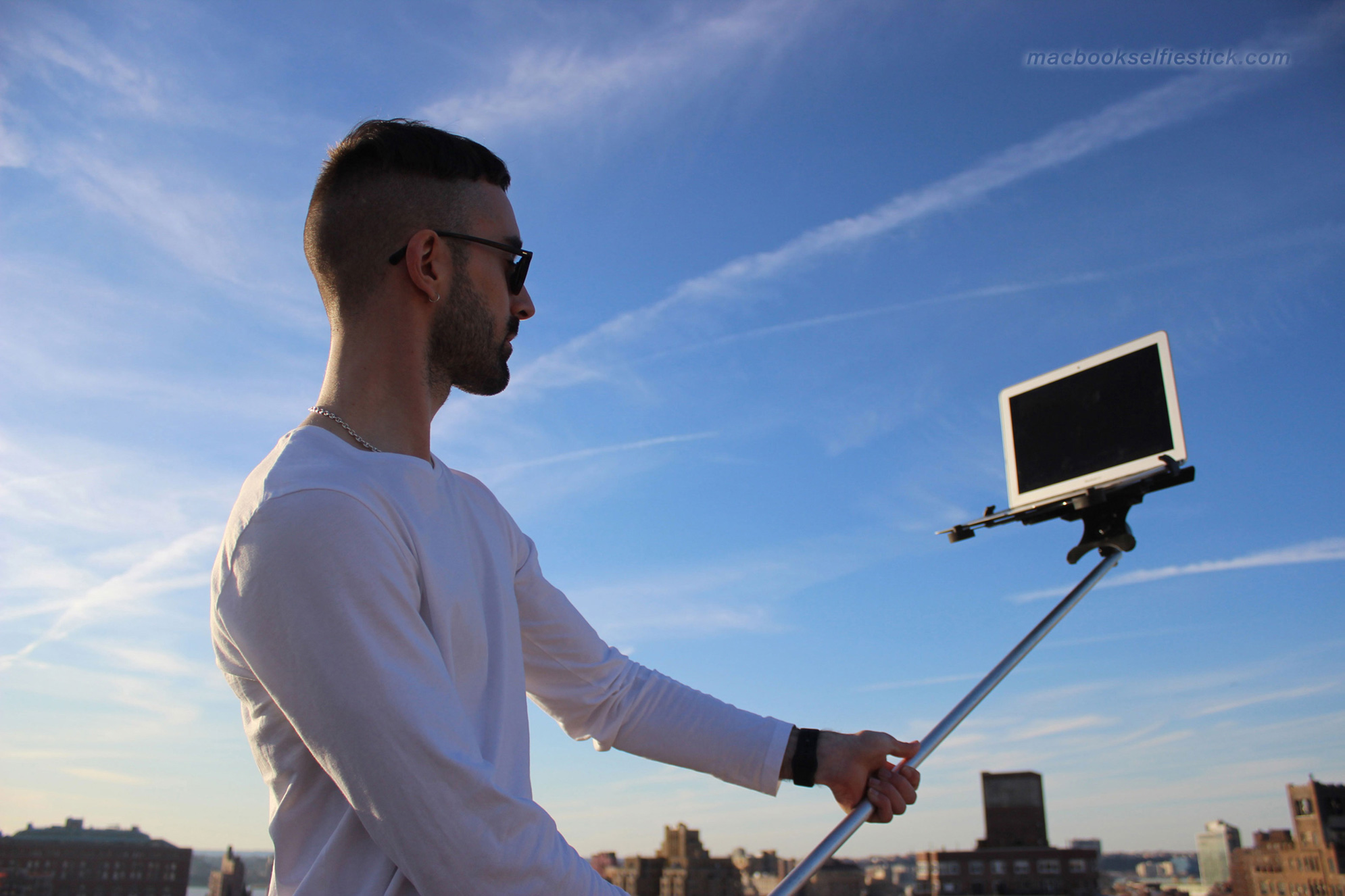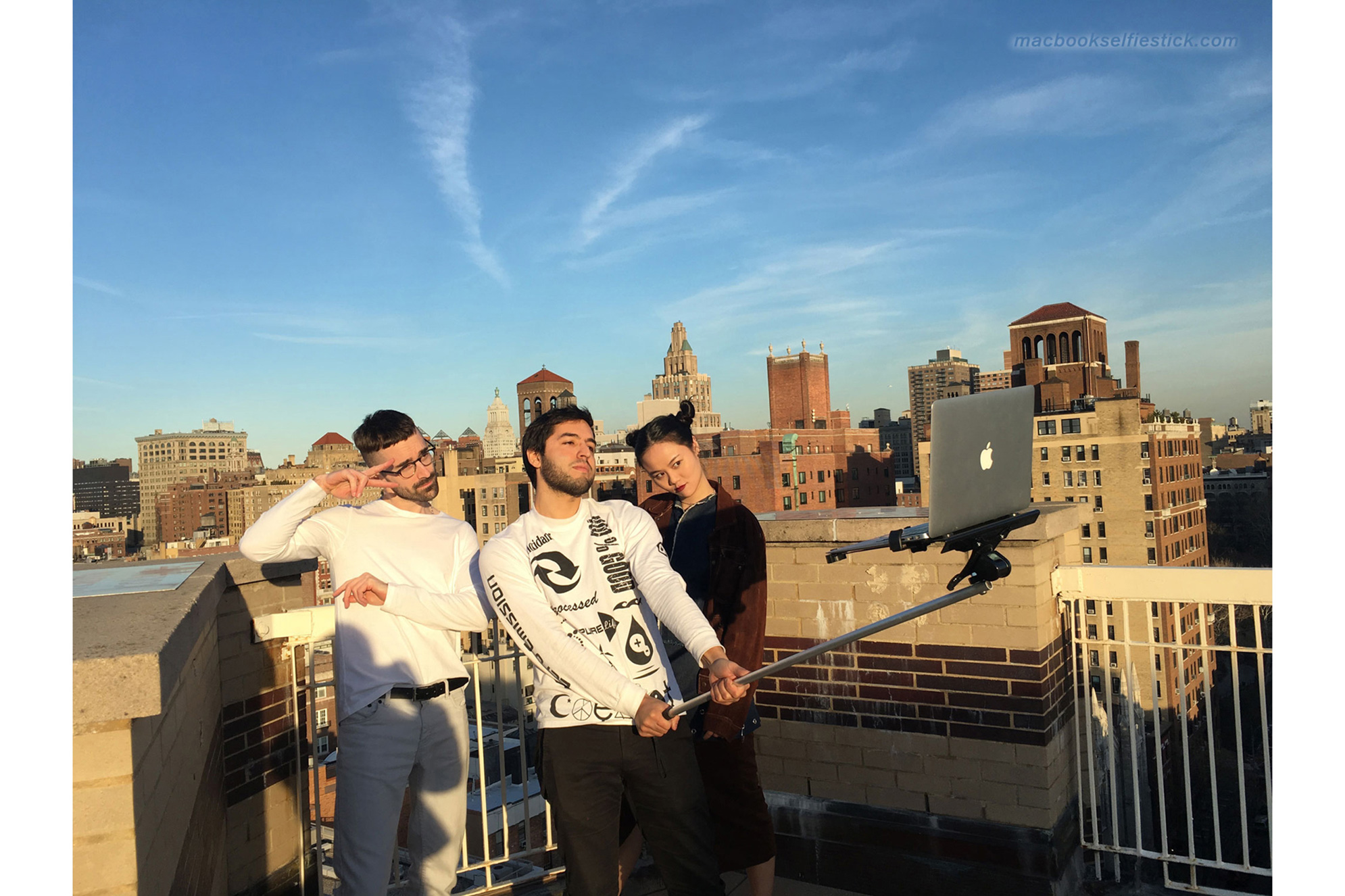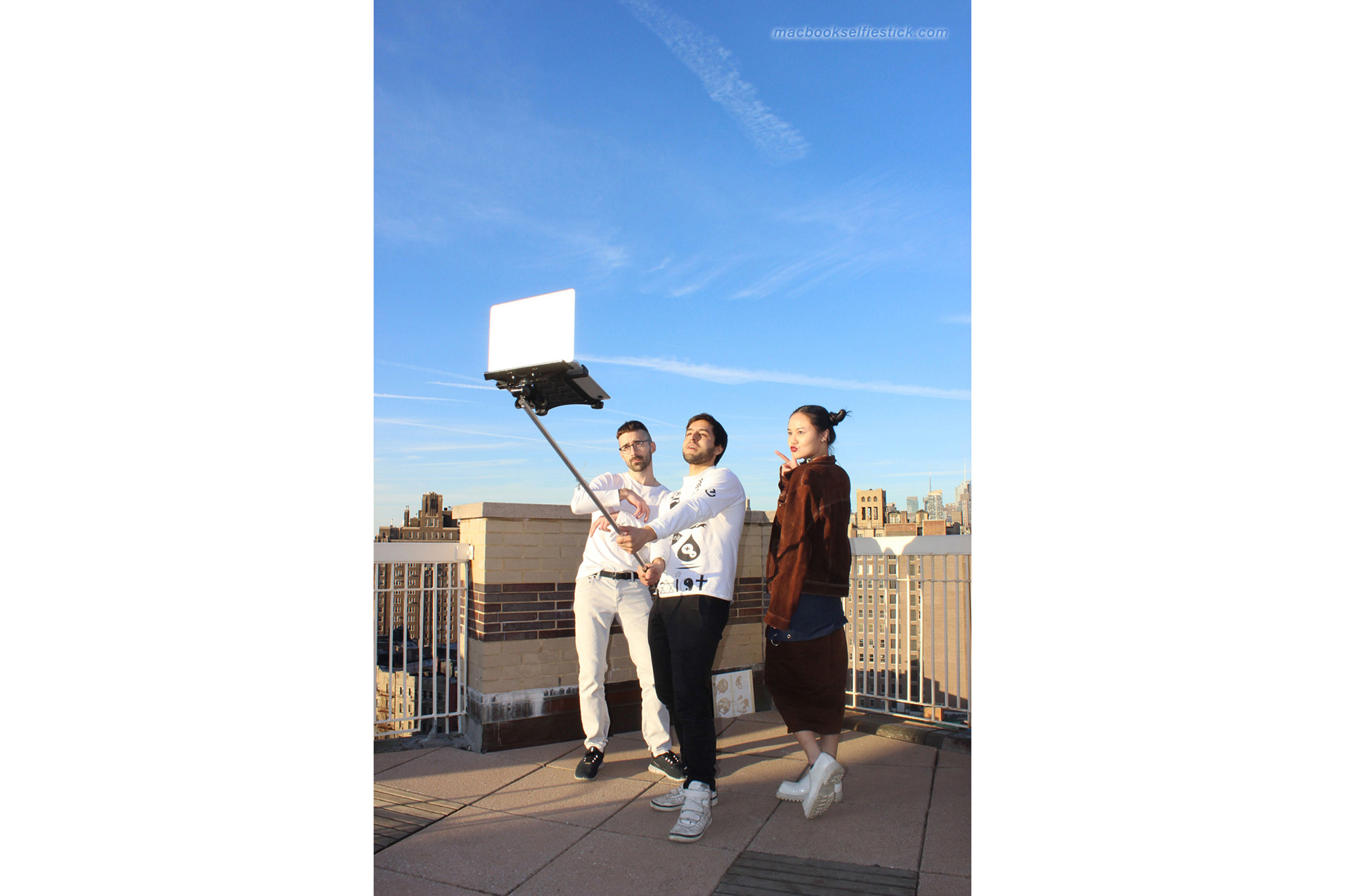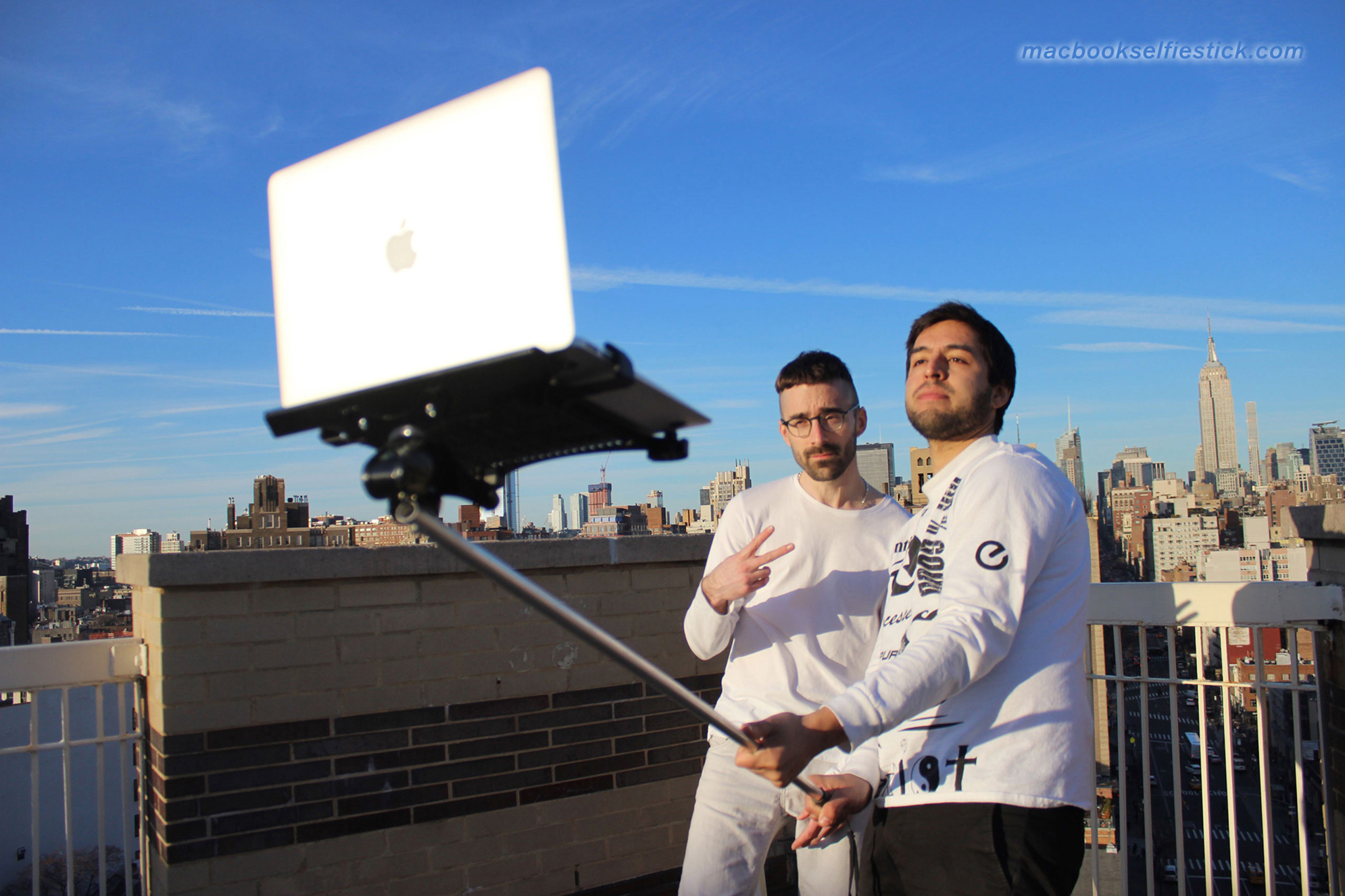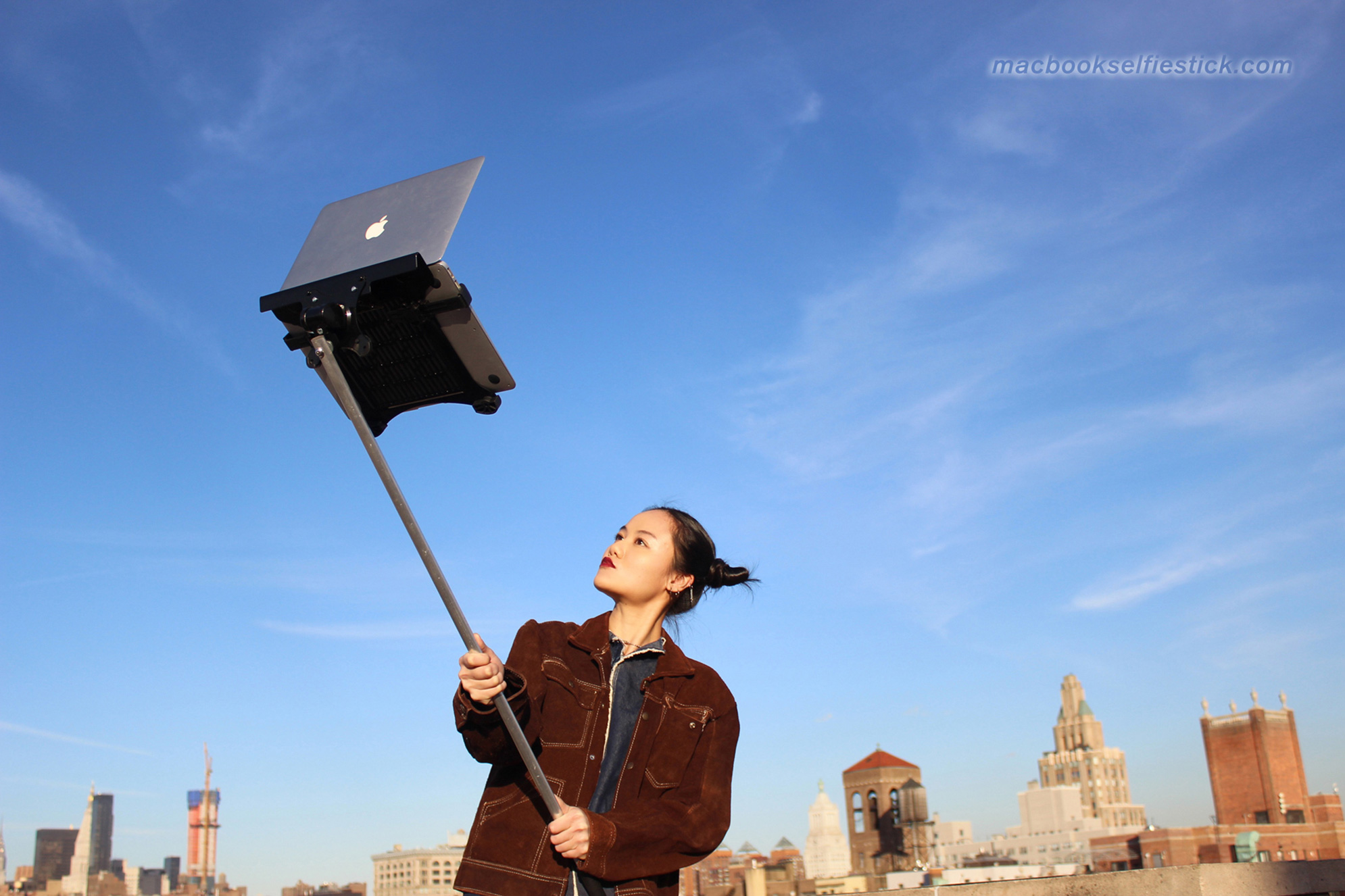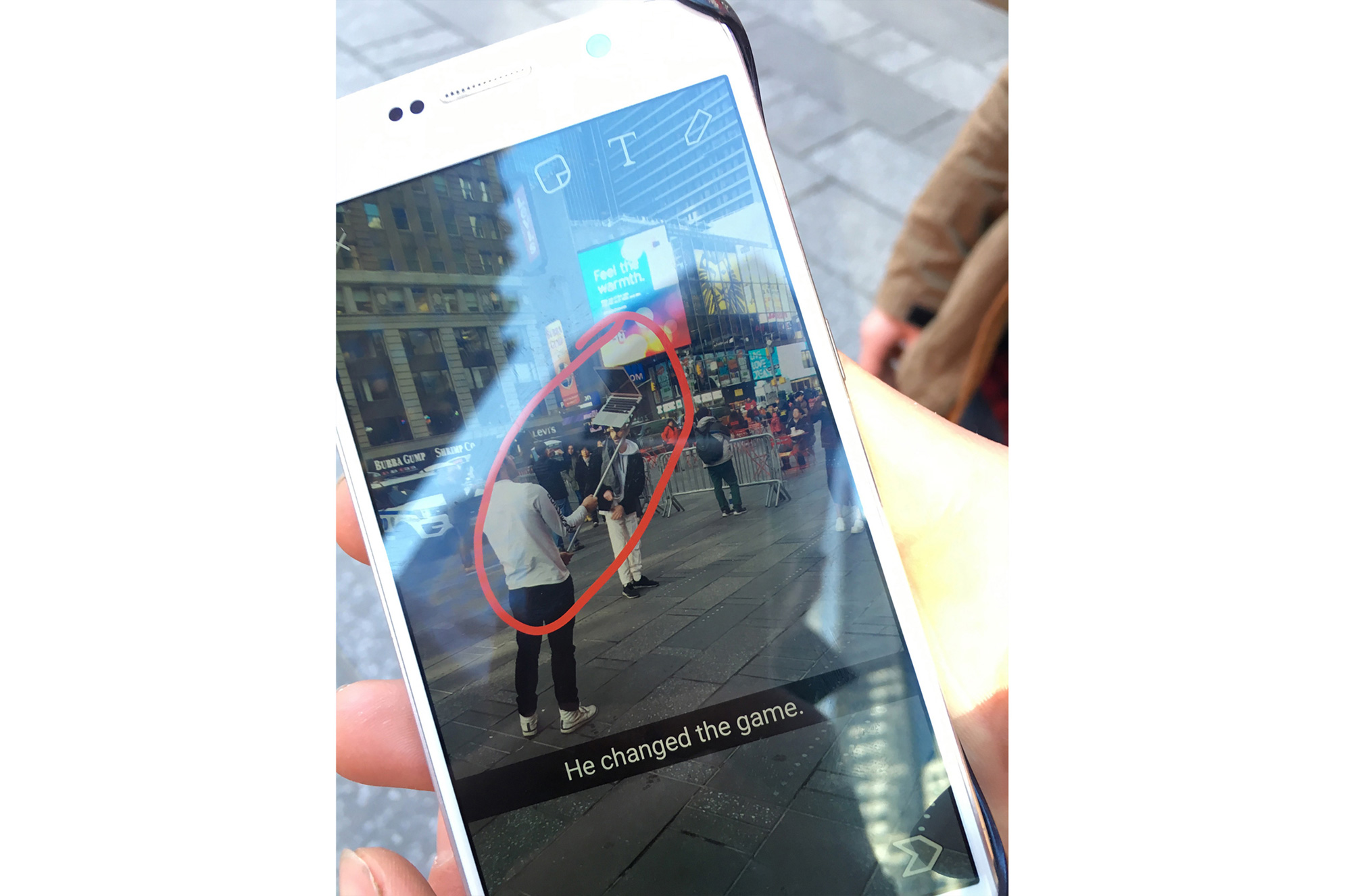 Images VIA
For more completely ridiculous stories involving selfie sticks, click here.