It's never nice to find out that you've been cheated on by your partner, but there's probably better ways to deal with it then the tragic tale of the woman in this story.
Featured Image VIA 
Over in Santisuk Village, Thailand, 33 year old Kawinnart Sae Zong discovered that her husband Niran Sae Wang had been cheating on her with several different women. The clue was probably in his name. Obviously distraught, Zong waited until Wang had fallen asleep at around 2 a.m. in their marital home and then decided to go to work on his penis with a kitchen knife. Ouch.
Wang was discovered by his neighbours writhing around in a heap on the floor, the victim of severe bleeding. He was taken to Lampang Hospital – which specialises in penis reattachment (is this a big problem in Thailand?) – and his penis was fortunately able to be sewn back onto his body. The bad news though is that whilst Wang will be able to urinate in the future, he'll never be able to have sex again due to ligament damage. Oof.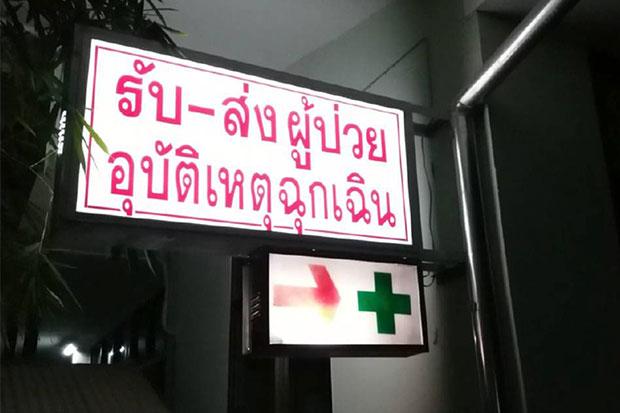 But the story gets even more tragic, although I suppose you could argue that Wang deserves what he got for being a love rat so his fate is actually somewhat deserved and not actually that tragic. In any case we're talking about Zong now – family members found her locked in a room in their shared house and were unable to convince her to come out and face the music. Instead, she decided to drink pesticide and despite being rushed to hospital, died shortly afterwards. Geez. RIP.
Completely dark story. Kinda like a modern day Shakespeare tale with an injection of Park Chan Wook, if you know what I mean.
For more of the same, check out this woman who cut off her boyfriend's dick because he didn't make eye contact. Completely unreasonable.