2020 has been the weirdest year yet with all this global pandemic bullshit and it looks like we probably won't be getting out of the woods on it any time soon as not only is there a somewhat inevitable second wave coming, but now scientists are saying that there could be a second pandemic coming out of China as well.
Featured Image VIA
Researchers in the UK have identified a new type of swine flu over in China that they're claiming bears all the characteristics of a pandemic. It emerged recently and is carried by pigs, but can infect humans and evidence of infection has been found in people that worked in abattoirs from 2011 to 2018 in the country.
The virus – which is being called G4 EA H1N1 (I thought that was the name of Elon Musk's baby?) – can grow and multiply in the cells that line human airways, much like COVID-19. Current flu vaccines don't have any effect on it at this point and the researchers have recommended that the virus be closely monitored in pigs and swine industry workers to prevent another disastrous pandemic.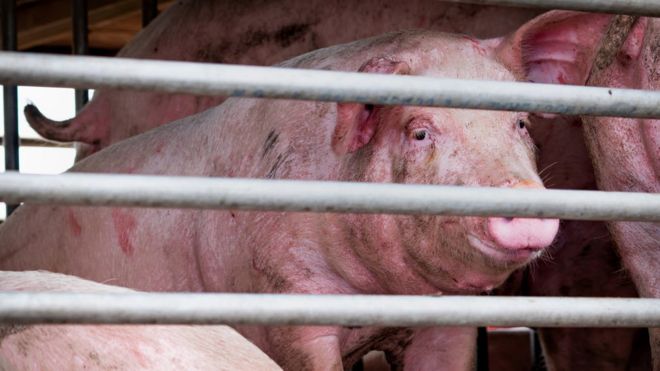 Prof Kin-Chow Chang, who works at Nottingham University in the UK, told the BBC the following:
Right now we are distracted with coronavirus and rightly so.

But we must not lose sight of potentially dangerous new viruses.

While this new virus is not an immediate problem, we should not ignore it.
I mean when does a virus become an immediate problem? How do you know? Surely Chang and his buddies should be doing something about it now to ensure that we never face a crisis like Coronavirus again? Hasn't he learned anything?
The way he's talking it at least sounds like this virus won't cause chaos until next year or something. That's something at least I suppose.
Or could it have already happened? What about this swine flu outbreak in China back in April???