A New York school secretary is suing her employer after claiming she was forced to take 'sexy' pictures of the headmistress and assist her in sexting her secret lover.
Featured Image VIA
As per the NY Post, 35-year-old single mum Gisselle Vasquez was hired as a Spanish-speaking secretary for Principal Evelina Medina, who used her to do more than just clerical work.
Principal Medina enlisted Gisselle's help in taking raunchy photos of her posing in a thong at school and made her store the pics on her phone, alongside photos of her secret lover's penis and other images, in order to hide them from her husband and save them for her lover.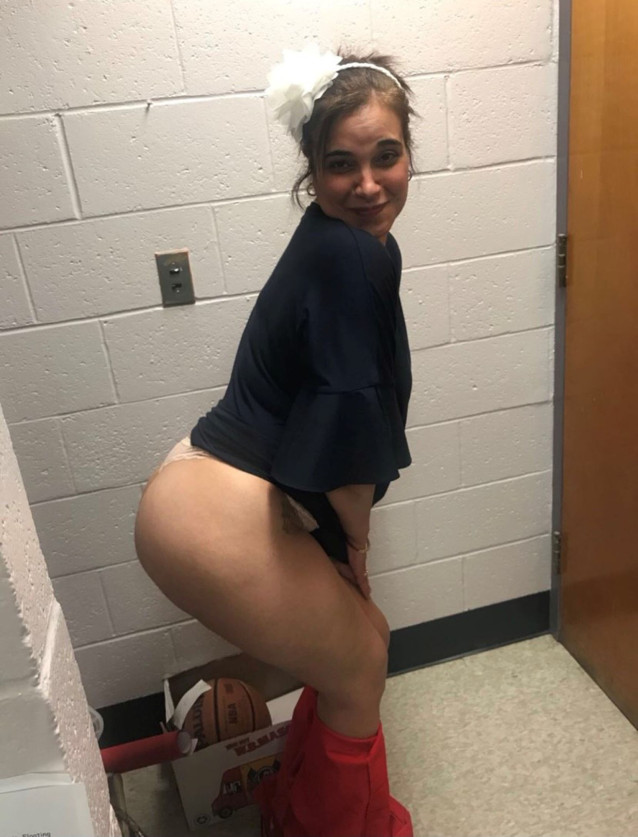 Gisselle, who says she and Medina were 'not friends', told The Post:
To this day I don't understand what would make her so comfortable to ask me to do that for her.

I wondered if I don't do this what would be the repercussions for me at work. I'm a single parent and I thought what would happen if I said no.
On one occasion, Medina called the secretary into the school office and ordered her to take a photo of her…
She hands me the phone and says, 'Close the door'.

Medina then proceeded to lower her pants to her ankles, turned around and exposed her buttocks in thong underwear and posed.
Medina then texted the image to Gisselle's phone and asked her if she could help "edit" them.
She wanted to smooth out the dimples … her cellulite.
On another occasion, she texted Gisselle a shot of a man lying in bed holding his erect penis. Medina "instructed" Vasquez to save that photo for her too.
On more than one occasion, Medina made comments about her lover's penis size and how it satisfied her more despite being smaller than her husband's penis size.
Big W for the 'motion in the ocean' crew there. Anyway, as Gisselle says, it's very surprising that Principal Medina thrust this kind of responsibility on the new school secretary, given they weren't even friends. That was her biggest mistake. Well, that and taking NSFW photos in school and sexting dick and butt pics during work hours. Although maybe that wouldn't be such a big deal if the school was high-performing and the kids were all well-behaved prodigies. I think we could let the odd butt pic slide if that were the case.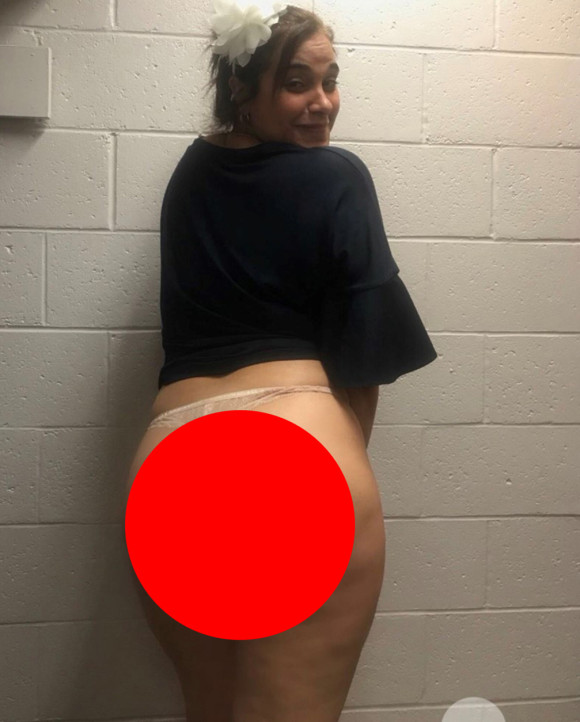 Gisselle Vasquez didn't see it that way though, and didn't really appreciate being asked to partake in all the extra workload outside of her job description. You'd think these two gals could've had some fun with it on the clock but apparently not. In fairness, I guess no one wants to carry around a complete stranger's dick pic on their phone against their will.
Anyway, good luck to Gisselle on the lawsuit which I'm sure she'll win and hopefully Principal Medina learned a little something about who she should and shouldn't trust in future. Ditto her husband. What a mess!
For the teacher who was sacked after calling a student a 'paedo' because he teaches swimming after school, click HERE. Can't anyone take a joke these days?