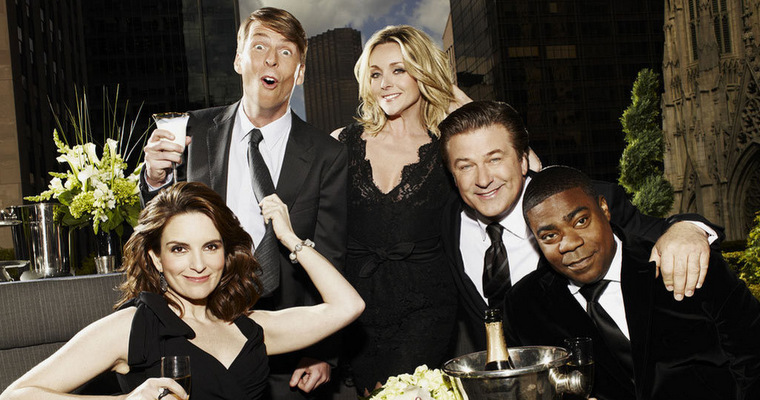 Just before Christmas, Alec Baldwin tweeted a picture of himself adorned, for the last time, in the clothes of Jack Donaghy – the suave, sophisticated fictitious head of NBC. I felt a little down, but luckily the winter festivities were a fitting distraction from the reminder that one of 21st century America's wittiest sitcoms was coming to an end. Sadly, the snow has been and gone, everyone's back to work and just last week, the final ever episode was aired on U.S. television. There was nothing left for me to do but to watch it. The moment had arrived.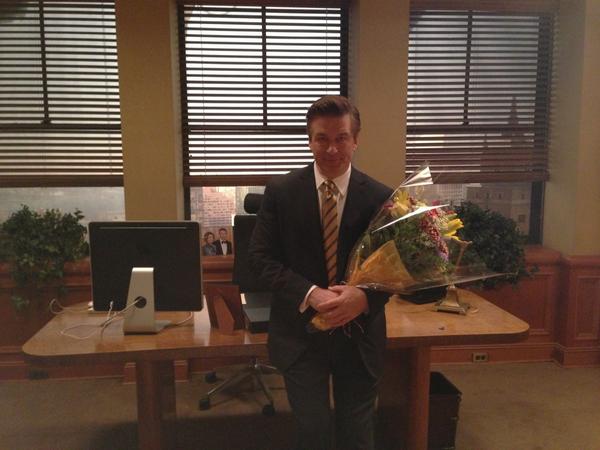 After viewing the seven season-long show's conclusion, which managed to hold off on the over the top schmaltz of Friends' closing episode (well, at least on a smaller scale), I now feel it necessary to look back on why it was so brilliant and why America needs to carry on in this tradition.
Celebrity Derision
Working on Saturday Night Live gave Tiny Fey an insight into the ridiculous prima donna like qualities of many celebrities she had to work with. The result of this was her two creations: Tracy Jordan and Jenna Moroney. Totally self-obsessed, lacking in self-awareness and often hysterical, they contributed some much needed childishness to the proceedings.
Of course, any celebrity that's worth his or her salt has appeared in the show, allowing writers to ridicule their celebrity persona. My favourite of all being James Franco's cameo, where it was revealed he was in love with a Japanese body pillow named Kimiko.
Wordplay
Throughout the history of the sitcom, wordplay has played a pivotal role in inducing laughter from its audience. 30 Rock was no different, as the cast took it turns to twist ambiguous everyday sayings and turn them into the absurd.  A superfan of the show will tell you that the funniest instance of this was the film Jenna starred in called, The Rural Juror. Trying saying it. Totally ridiculous, but totally hysterical.
Dismantling Hackneyed Conventions
So, you're from the street, but that doesn't mean you haven't got book smarts too. Dot Com, Tracy's entourage/assistant, was a character of few words. When he spoke, however, he usually spouted some dynamite intellectual assertions or ripostes to whatever was thrown at him. One of 30 Rock's main strengths was its ability to subvert stereotypes, and Dot Com was a key part of this. Check out his best bits:
Grinding Conservative America's Gears
Saying what you like is a fundamental principle that firmly exists in the American psyche, and rightly so. Everyone should be allowed to say what he or she wants. In the states, conversely, there always seems to be a double standard. If you're Alex Jones and you want to have a rant about 'Chairman Obama' for 45 consecutive hours on an independently owned television channel, that's cool, but if you want to maybe throw up the idea of universal healthcare for all Americans, you get jumped on and called a commie.
Well, 30 Rock took many a risk in this department by gently jibing the views of the stridently religious and/or right wing ideals of the Republican Party. This was never more apparent in that of Alec Baldwin's Jack Donaghy – a charming, capitalist suit who plays dirty and commands the respect of the room with his dominant, guttural voice. Yes, I may have a man-crush on ol' Jack, and I'm glad he doesn't exist in real life or I'd probably be championing 'Reaganomics' and working in The City by now.
https://www.youtube.com/watch?v=c3cNTQM4Zew
Staying On The Pulse Of Popular Culture
From the very start, 30 Rock somehow managed to deliver fresh and engaging plotlines and multiple character story arcs, whilst squeezing in dialogue, peppered with pop-culture references and topical remarks. Often, these factors would merge together and create comedy gold. For instance, the final season saw a inspired two-parter where Liz Lemon (Fey) realised that the outcome of the 2012 presidential election relied on Jenna Moroney (Jane Krakowski), who had somehow managed to attract the attention of potential Floridian swing voters.
When the show's actors found themselves in trouble in the real world, 30 Rock was often used as a mouthpiece, as a means of discussing their indiscretion. When Tracy Morgan who plays Tracy Jordan (witty in-joke, right?) was called up on some perceived homophobic comments during a stand-up performance, the writing team cleverly introduced the event into an episode's narrative, so the disgraced Tracy could apologise and explain himself. Art reflecting life, reflecting art, reflecting life? I don't know, but it sure was hilarious.
Tiny Fey
In an article in Vanity Fair before his death, the late Christopher Hitchens declared that women were not funny. Going even further, he remonstrated that the only way a women could be funny was that they had to be deeply unattractive or 'dykey'.  Now, Mr. Hitchens may have made some valid points in his time, but this was one matter where our opinions completely contrasted.
Not that Hitchen's article warranted a response, Fey, along with other female comics such as Parks and Recreation's Amy Poehler,  hit back with good-humoured retort via YouTube, which put the Hitch in his place.
It's crazy to even consider the multi-award winner without Fey. Within the confines of the 30 Rock concept, she was the creative driving force behind the show, holding credit for producing, writing, playing the lead role and, most of all, crafting the entire premise. Self-debasing humour is a tool that many a comedian in America has taken up, and Fey had the ability to be used this to create a likeable klutz, unlike the haughty, sliminess of a Charlie Sheen-type comedy persona.
In time, 30 Rock is sure to be considered an American gem. It was intelligent without being patronising, slapstick without being jarring and chocked full of meaty hot-off-the-press references without sounding like a reading from a Perez Hilton article. For those who haven't watched it, I envy you. And for everyone else, I'm sure you'll agree when I say: so long, 30 Rock. It was great while it lasted.
For more arousing takes on the world, follow me @josephtinkler and, if you haven't already, follow this site @sickchirpse