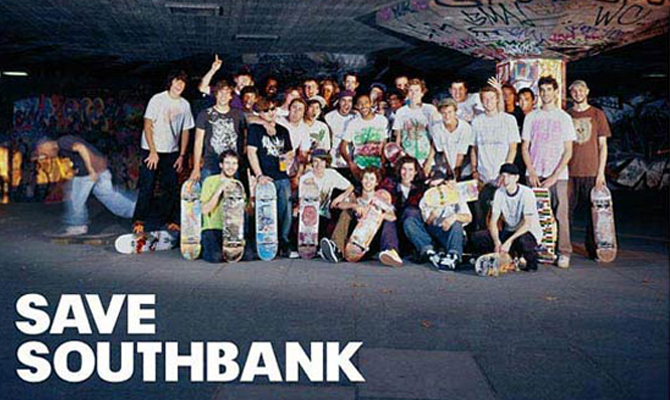 Well, I certainly didn't intend to be writing about street culture again so soon, but something was brought to my attention this morning that I felt needed sharing.
Over the years there has been many a threat to the Southbank skate spot in London, but now it seems that with a new series of plans this could finally be it for the legendary location.
On the 7th March Lambeth Council and The Southbank Centre announced plans for 'The Festival Wing' – a rejuvenation of the area which includes plans to convert the undercroft currently used for skateboarding, BMXing, graffiti art etc into shops. Southbank have always been diplomatic in their ways and as such have set up a forum for the public to discuss plans.
☛ More Skateboarding News – Skateboarding Vs Fashion: Why Jeremy Scott Is A Jerk
Previous rejuvenations of the area have proven successful, but for many in the community that use the undercroft, these plans are a step to far. It's an area that has a lot of history, it holds great social and cultural importance and for some is considered their home –
"Besides being the spot that's kept me sane and grounded with my BMX since 1992, I've had the best days of my life there, when I literally had absolutely nothing left. No home, work, money, food… Nothing. The Undercroft was the only place available to me. Riding there has always helped lessen the pain and strife of this financial mecca London. For many riders and skaters, local or visitors, having a difficult time, or just out to have a great and cost free session before or after work, etc The Undercroft is ultra vital." — Daryl Monroe, Southbank BMXer.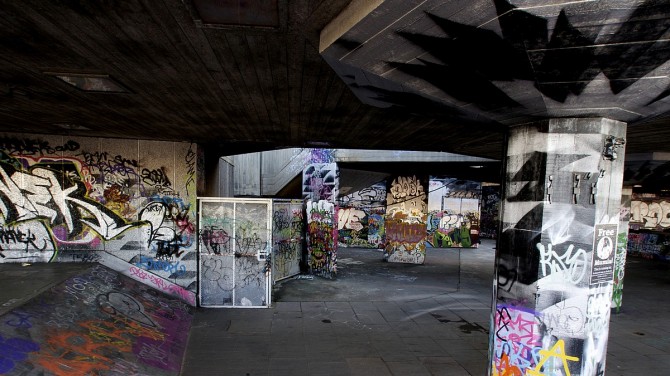 Having only lived in London a couple of years my Southbank experiences have been brief, but you always feel the same when heading there, you can't help but feel the buzz of the community it creates. A documentary released a few years back 'Rolling through the decades' said it best. Check it out below:
☛ Check This Out: The Most Amazing Skateboarding Video We Have Ever Seen
 [yframe url='http://www.youtube.com/watch?v=gJkLsvnMliw']
I can't help but feel that to remove this globally recognised spot would be a massive cultural blow. It feels like a marginalisation of the Southbank area, an area that has always taken pride in and showcased diversity. The undercroft is an area that has been enjoyed by skateboarders, BMXers, rollerbladers, scooters and artist alike for decades, and not to mention the fact that it has always been a consistent tourist attraction. Does London really need more shops!?
Do everyone a favour and sign this petition and while we wait and hope, watch this classic competition edit from Caught in the Crossfire.
☛ Skateboarding IS For Everyone – Meet Tommy Carroll – The Blind Skateboarder
[yframe url='http://www.youtube.com/watch?v=6roPA2HshTw']