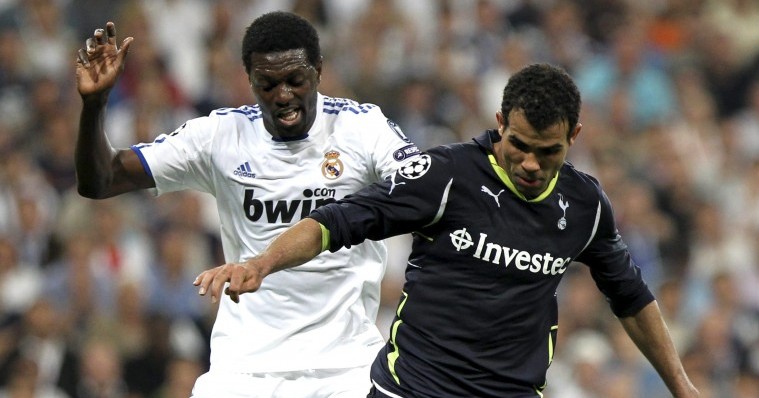 Tottenham Hotspur's midfield maverick Sandro has in one video re-enforced a long held British footballing suspicion — that South Americans are a bit loco.
Whilst not quite in Edmundo's league – the Brazilian lad who got in plenty o'bother for a bit of manslaughter in the 1990's before hiring an entire circus for his son's birthday party and getting a chimpanzee smashed on whiskey – this episode in addition to a couple of other incidents involving extremes of punctuality, prove that Sandro could well be good value during his stay in England.
Twitter videos from the dressing room offer a unique insight into the extraordinary and occasionally extremely mundane lives that our sporting heroes enjoy. This one, a classic case of homoerotic horseplay in the changing rooms, shows Brazilian oddball Sandro showing off some badman martial arts moves, smashing up the changing room a little bit and doing some sweet flexing whilst screaming 'PAIN!' at the camera.
[yframe url='http://www.youtube.com/watch?v=rfEb-I_QSFA']
Spurs team mate Andros Townsend reckons his Brazilian buddy has a screw loose which is dull and by the by — I however am delighted by the idea of feckless pundit Andy Townsend having a swarthy Greek lovechild from a sordid trip, involving Mick 'Pints of Raki' McCarthy and Niall Quinn's disco pants, to Faliraki in the late 80's. You know, back when footballers were big legend hooch fiends.