Former Cameroon and Chelsea striker Samuel Eto'o was being filmed by dozens of people outside one of the World Cup stadiums last night, but took exception to one particular photographer who I guess said something to offend him. In the end, Eto'o nearly took his head off with a flying knee. Not bad tekkers for a 41-year-old:
[VIDEO] Samuel Eto'o golpea peligrosamente a una persona al final del partido entre Brasil y Corea https://t.co/smWcShJBYE pic.twitter.com/aXacvIHIdM

— La Opinión (@LaOpinionLA) December 6, 2022
Eto'o is currently the president of Cameroon's Football Association and is also one of Qatar's 'legacy ambassadors' for the tournament, so it's probably not ideal that he's going around kicking the shxt out of fans outside stadiums. Back in November, Eto'o predicted a Cameroon Vs Morocco final for the World Cup; maybe this lad was laughing at him about that?
UPDATE: just seen this comment which may explain why Eto'o attacked that man: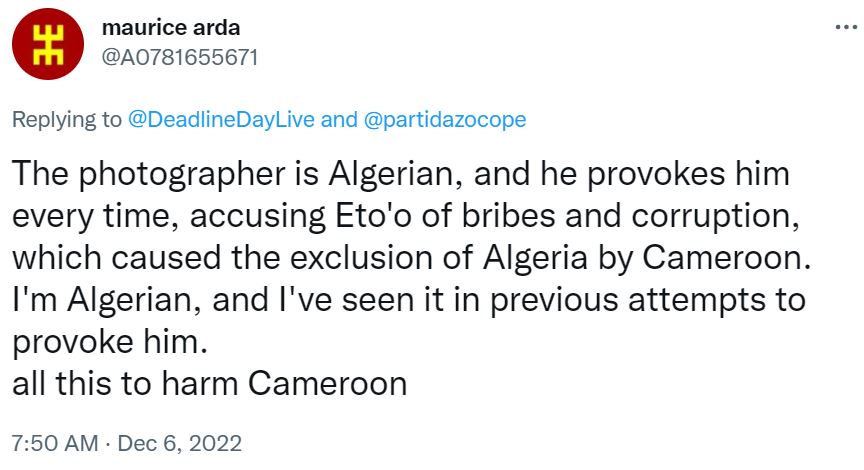 For the England fan who managed to find and explore the 'hidden Qatar' while over there for the World Cup, click HERE.