Yikes. Here we are again: Mary reporting with Sick Chirpse from the inner bowels of Los Angeles – bringing you another Strip Club Food Review.
Triangulated between the Coca-Cola Bottling company, Los Angeles' Waste Management and the Con-Way Freight Yard, sits a relatively unimposing building called Sam's Hofbrau. With a cartoon fat German man hoisting a beer as their mascot, you might at first glance, confuse it for a quaint restaurant your grandmother would make you escort her to, but with closer inspection you can see "Adult Cabaret" listed in the marquee.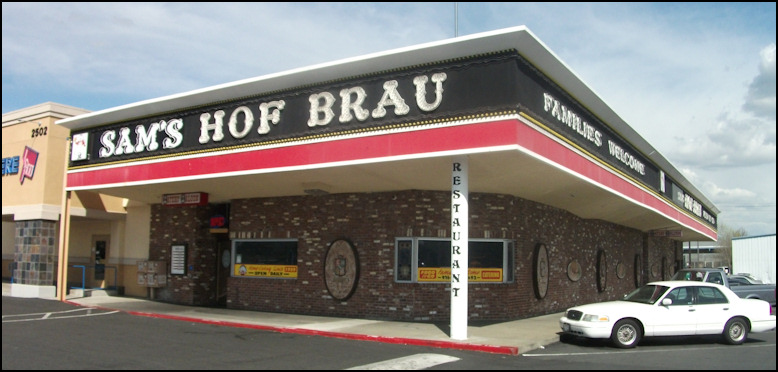 This time I went with a friend because, I've learned from all of these nights out, strip clubs  are super weirded-out by a single female trying to gain entrance. They just have no idea what my deal is, and if I try to explain I'm doing food reviews, I throw them into a other dimensional portal that they can't comprehend. I'm assuming they think I'm someone's pissed off girlfriend, trying to find her man on a Saturday night and start shit with the strippers. Who knows, I digress…
We proceeded to the ATM and subsequently the bar (which was the only seating available in the entire place without a "reserved" plaque.) If it wasn't for the titties, I might have confused Sam's for a regular sports bar. Pool tables in the north-east corner of the bar, booth seating, scantily dressed waitresses and a giant bar aligned to the wall. It was great. I've never seen a strip club so devoid of cringe. It honestly seemed like a laid back atmosphere where people could hang out, unwind, and watch strippers have dollar bills slapped on their vaginas. The music was great, the MC was of course creepy as hell, and wore a viking hat, but all-in-all I really felt pretty comfortable.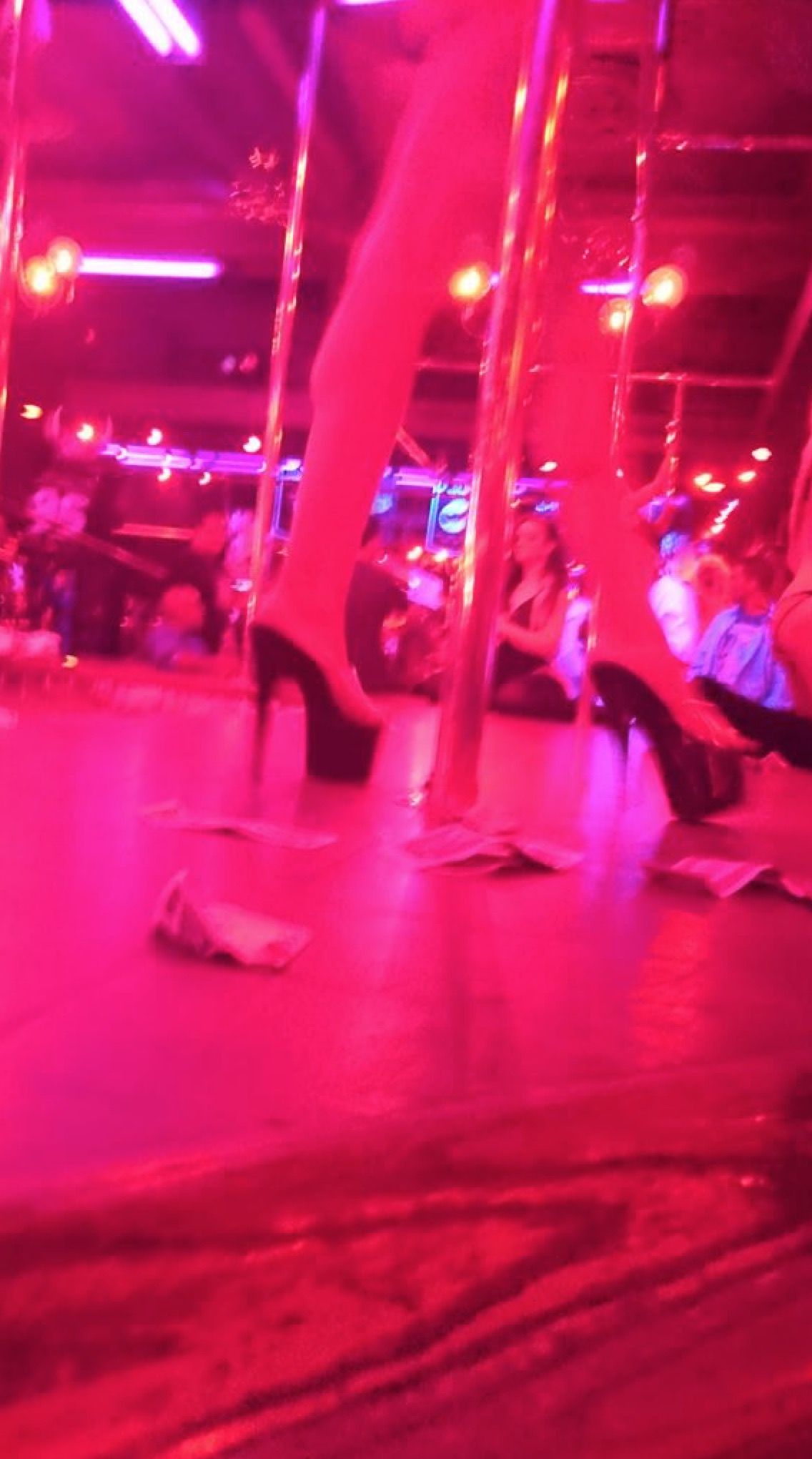 As far as the food goes, it's a different story. Wait no it's not, it's this story. Let's do this:
Despite "restaurant" being the first thing listed in description of Sam's, don't be fooled. Before you throw on your sweat pants and run over there for a Sunday brunch, let me give you a word of caution, be careful for your butt's sake.
The waitress that took our order didn't write it down, which wasn't surprising considering she didn't even relay it to the kitchen. We sat at the bar like complete twats for a good 30 minutes before asking if they were still making it. They were not, so we ordered again.
We ended up with their fried zucchini, 4 beef tacos, and their mini sliders. Sadly, their "French Sam'swich" was out of stock. Which is probably good because it most likely would have killed me. (Why do I do this to myself, Sick Chirpse?)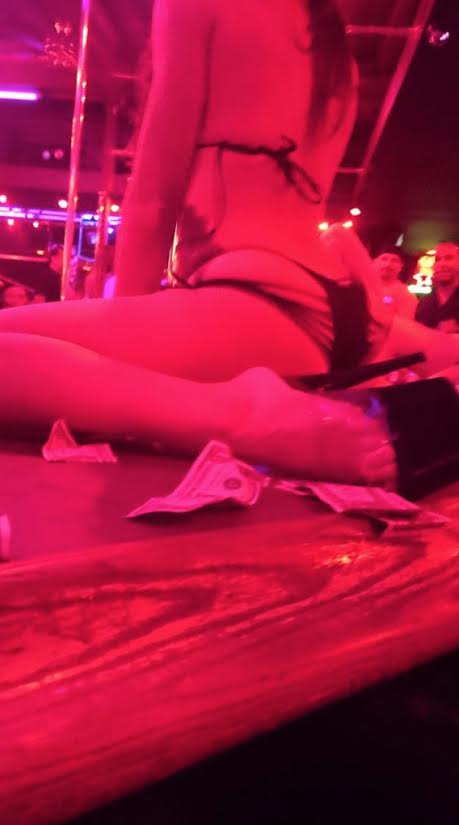 Okay, to recall the flavors and food I have to shudder. They were unimpressive. And to say that is with regards to other strip club's, mind you. It was hard to eat through any of it. I meant to order more for sake of bulking up the article, but I simply could not.
The fried zucchini was wet where it wasn't supposed to be, and dry where it was not supposed to be. Like and inside out glove. The breading was sopping and the zucchini inside was like a dehydrated carrot.
Moving on. The sliders were simply burger and cheese. Hard to mess up by any measure yet, remarkably accomplished. No accoutrements, no flavor. It was like eating seasoned bread.
The four tacos, if you read the word "beef" prior, and I confused you, I apologise. I didn't mean "beef" as in "meat" I meant "beef" as in "gristle". The gristle hopefully came from a cow, but that's anyone's guess.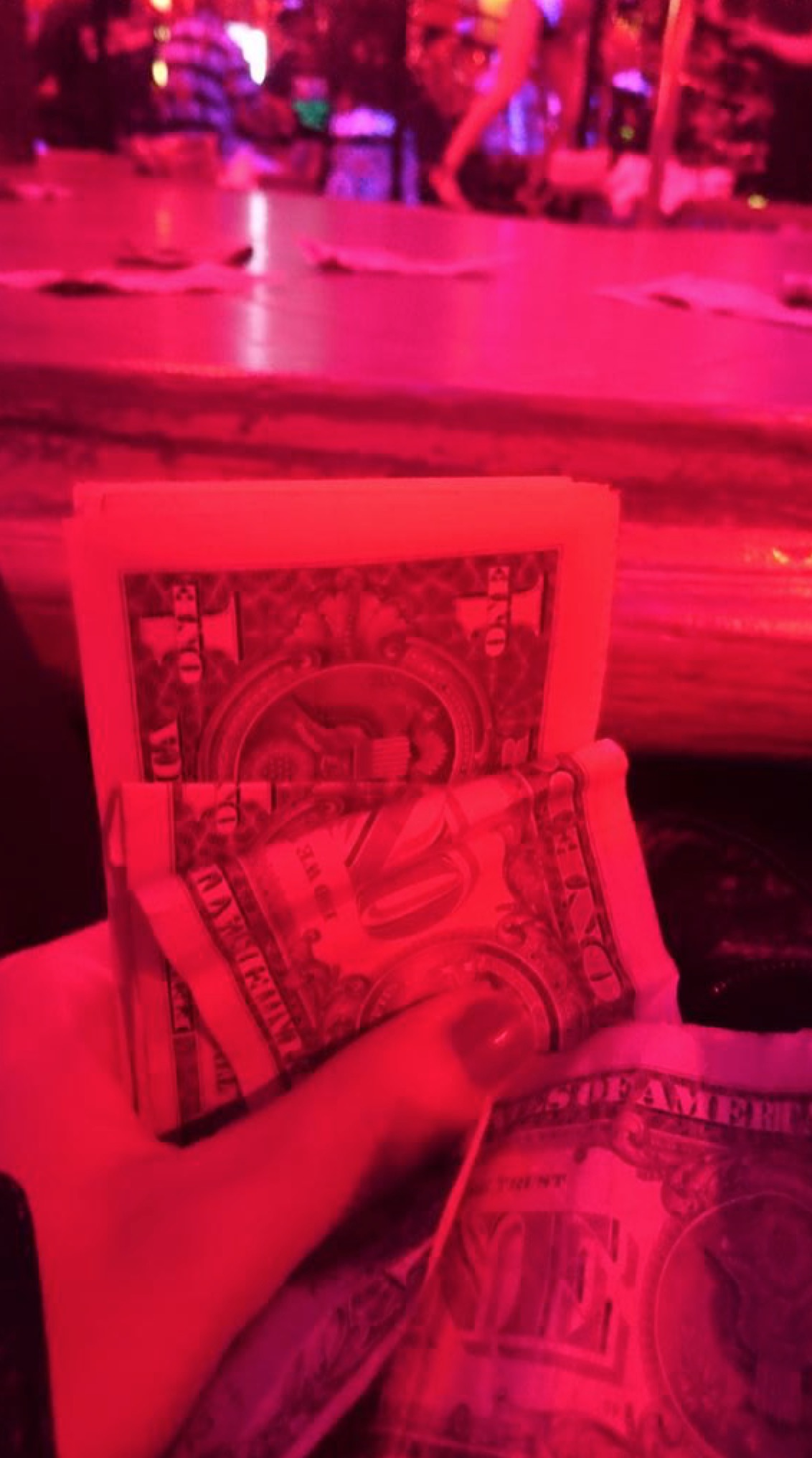 The tacos were the epitome of "why am I eating food at a strip club?". The answer is, I don't know. But please stay tuned for the next article, and in the mean time, please go to Sam's Hofbrau. It was probably the best strip club I've been to in terms of mirroring a regular night out. It was fun, the girls were really beautiful and talented. One girl even made her ass cheek wave at me (the skill!). But, make sure you have consumed quite a lot of alcohol before venturing to the menu, or better yet, eat prior.