Back in 2014, at the age of 22, Sam Smith came out as a gay man. Three years later in 2017, he announced that he was 'genderqueer'. 
Featured Image VIA
As per the BBC, the superstar singer's latest announcement is that he doesn't identify as male or female, and from now on would like to be referred to using gender-neutral 'they/them' pronouns (I'm going to give it a go for the rest of this article).
Here's the announcement via Sam Smith's Twitter:
Today is a good day so here goes. I've decided I am changing my pronouns to THEY/THEM after a lifetime of being at war with my gender I've decided to embrace myself for who I am, inside and out.

I'm so excited and privileged to be surrounded by people that support me in this decision but I've been very nervous about announcing this because I care too much about what people think but f*** it!

I understand there will be many mistakes and mis gendering but all I ask is you please please try. I hope you can see me like I see myself now. Thank you.

P.s. I am at no stage just yet to eloquently speak at length about what it means to be non binary but I can't wait for the day that I am. So for now I just want to be VISIBLE and open.

If you have questions and are wondering what this all means I'll try my best to explain but I have also tagged below the human beings who are fighting the good fight everyday.

These are activists and leaders of the non binary/trans community that have helped me and given me so much clarity and understanding.
There's been some cynicism following Sam Smith's announcement, down to the timing (the new album is out in November) but mostly due to the comments Smith made explaining his decision to identify as they/them:
I am feminine in many ways and I've always resented that.

I'll never look like that because there's a bit of a woman in me who won't let me look like that. I put on weight in places women put on weight.

That spring-boarded everything actually. That's me looking at myself and thinking maybe I'm not a man, maybe I'm not a woman, maybe I'm just me.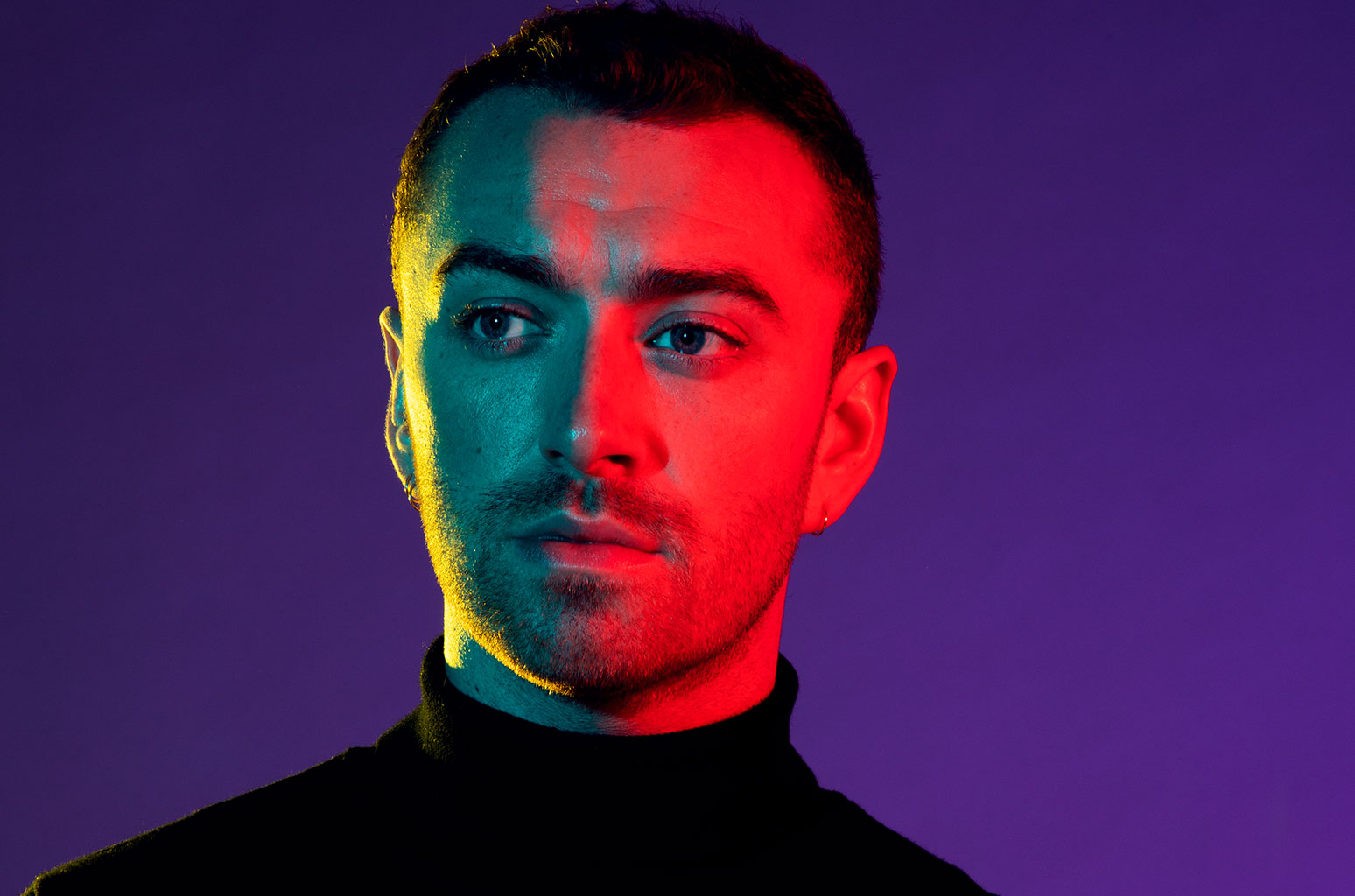 I don't know that having moobs mean you're a woman or feminine, in fact isn't that a bit sexist and contradictory? I mean Sam Smith is basically saying that the catalyst for identifying as non-binary is because he found it difficult to get buff/ripped as a man and would put on weight where women put on weight. Has he never seen a ripped/buff woman? I'm just not following their line of thought here.
Obviously everyone should be able to live their own life on their own terms but when things just don't add up it's important to call that out too. Maybe Sam Smith identifying as they/them really is what's best for them as an individual if that's what they really want to do, but should probably better articulate how it came to be.
Anyway, here's the reaction online – positive and negative:
People have asked me how I'd use Sam Smith's pronouns so here goes:

I don't like Sam Smith, I think their music is awful, and I find them as a person annoying, but their life doesn't effect mine in any way so I find it easy to ignore them.

— Bethany Black (@BeffernieBlack) September 15, 2019
Still can't believe Sam Smith announced his gender pronouns like it was a premier league record signing

— Jamie (@jmemc55) September 15, 2019
I don't understand people's anger towards Sam Smith saying he's gender neutral. Like do people actually care that much? How does it affect your day? I'll still pop my pussy (sorry my penis – please forgive me!) to his music whether he is Sam, they, their or fucking Susan. 🤷🏼‍♀️

— Matthew Messenger (@MatthewMessenge) September 16, 2019
The left is insane. Full blown mentally ill. Insane. Reading the plural pronouns to refer to a single man in this article is a glimpse into the twilight zone the left wants to force us into. SANE gay people- #WalkAway NOW. https://t.co/3bNQlU7Rmk

— Brandon Straka (@BrandonStraka) September 16, 2019
Dunno why everyone is so pressed over Sam Smith wanting to be called by the they/them pronouns, I think I mention them maybe once a year whenever they drop a nice track, doesn't take any extra energy to use they over him, don't like it? Don't fucking talk about them then

— maz (@maya_dunbar) September 16, 2019
Sam Smith is a geezer, pass it on

— SERIOUS FACE (@CFCGARYG) September 16, 2019
Use whatever pronouns you like but to pretend you're not male because you like doing some things that are seen as stereotypically feminine plays into the hands of every homophobic playground bully that ever lived.https://t.co/EKSn3UiSob

— Darren Johnson (@DarrenJohnson66) September 15, 2019
Sex is chromosomal, built into your DNA; a natural construct. You can't choose to be "male" or "female". You are what you were born as.

Sorry, but you can't just abruptly change the nature of sex… To do so would be a complete denial of material reality. https://t.co/ky4eJbKHKT

— ۞ Psychiatric Psychology ۩ (@PsychologyDoc) September 16, 2019
Mixed opinions there – what do you think?
For the uni student who got kicked out of class for claiming there are two genders, click HERE. Seems we're destined to debate gender identity until the end of time.