A North Shields beautician fears she'll be the victim of a mafia hit after committing the unforgivable sin of rescheduling a client's appointment.
Featured Image VIA
Stacey Ward had a colleague text the client to inform her that her lip treatment would need to happen another day as she had caught the winter vomiting bug, Norovirus.
The response they received was just a little bit aggressive: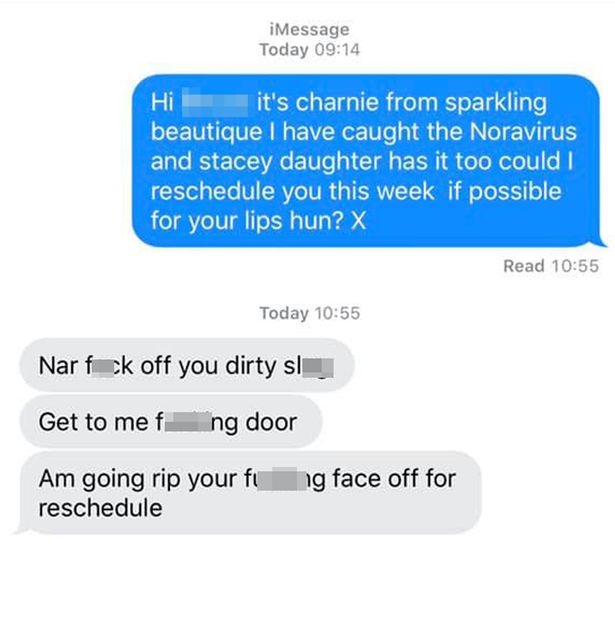 Stacy took over proceedings from here by simply texting back 'What?'.
Wrong move: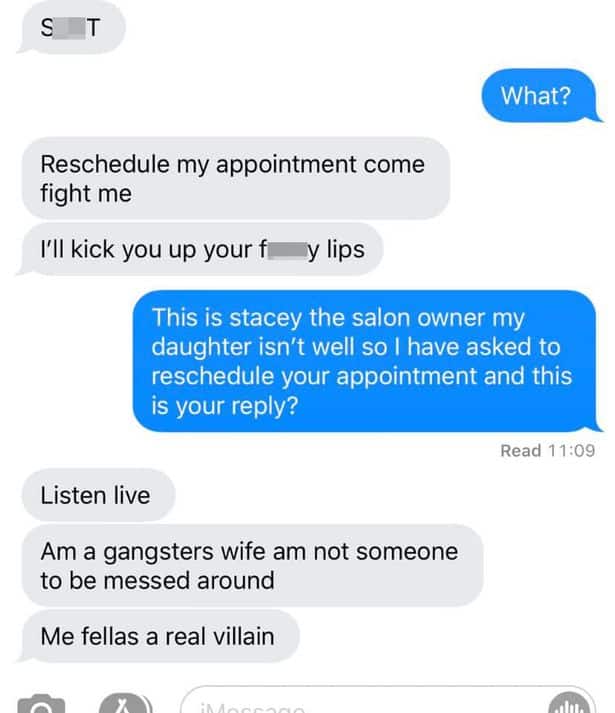 Stacey shared the messages on Facebook where 22,000+ people have shared and commented – probably a wise move as if Stacey or one of her colleagues end up with a horse's head in their bed they'll know where to point the finger.
Or worse – gunned down in a drive-by shooting outside their own salon at closing time.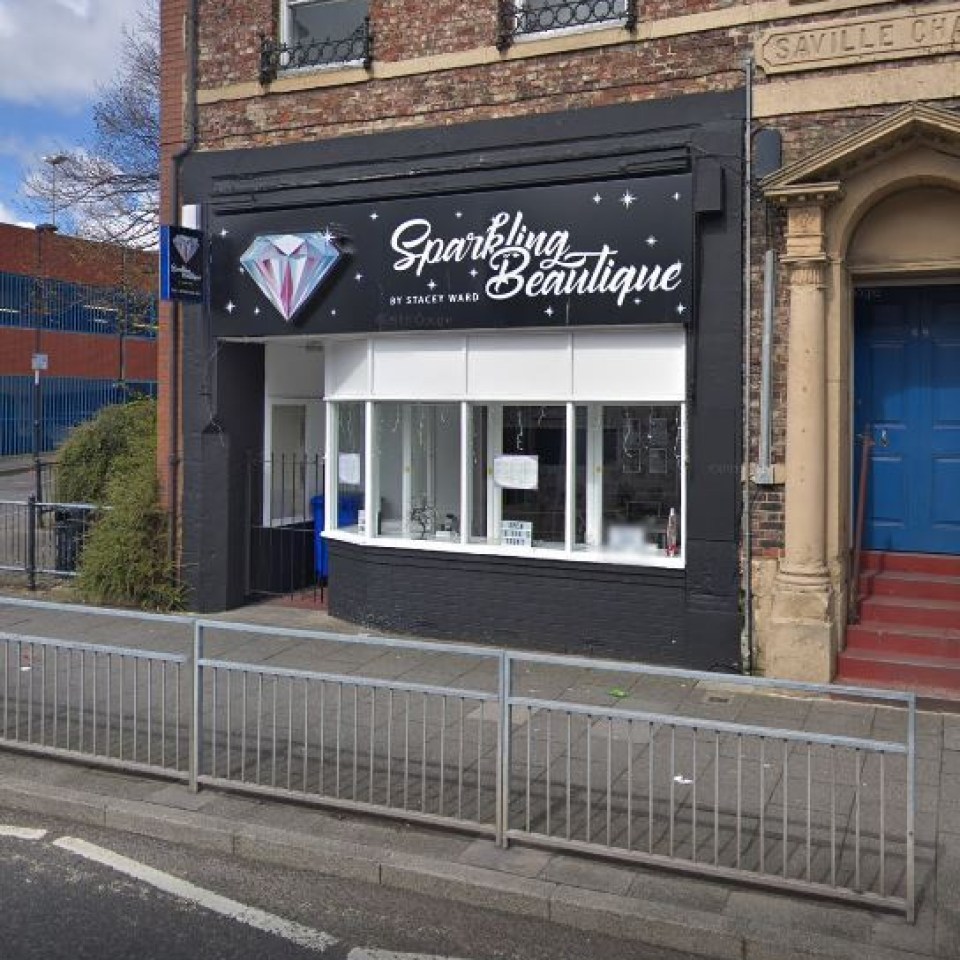 Stacey told the Chronicle Live that the woman has now been banned from the salon and won't be getting her lip treatment after all – obviously:
I mean some customers haven't been happy with what's going on today with the salon being closed but this is taking it to a whole new level.

I'm actually lost for words, think it's safe to say this ones now barred from rebooking.
For more convincing gangsters, get a load of our photo set from Tokyo's Red Light District in the 60s and 70s. Wouldn't want to reschedule any of their appointments.