It's been a minute since anyone in Hollywood has come out with any more allegations against Harvey Weinstein, but today Salma Hayek added her name to the extensive list of women that have accused him of reprehensible human behaviour.
Featured Image VIA
Hayek wrote an extensive essay in the New York Times that we can't really publish all of here, but the main points about Weinstein's harassment of her can be found below. It concerns the filming g of the 2002 movie Frida, which she struck a deal with Weinstein for the rights to and ended up gaining six Oscar nominations, including one for Hayek as Best Actress:
I did not care about the money; I was so excited to work with him and that company. In my naïveté, I thought my dream had come true. He had validated the last 14 years of my life. He had taken a chance on me — a nobody. He had said yes.

Little did I know it would become my turn to say no.

No to opening the door to him at all hours of the night, hotel after hotel, location after location, where he would show up unexpectedly, including one location where I was doing a movie he wasn't even involved with.

No to me taking a shower with him.

No to letting him watch me take a shower.

No to letting him give me a massage.

No to letting a naked friend of his give me a massage.

No to letting him give me oral sex.

No to my getting naked with another woman.

No, no, no, no, no …

And with every refusal came Harvey's Machiavellian rage.

I don't think he hated anything more than the word "no." The absurdity of his demands went from getting a furious call in the middle of the night asking me to fire my agent for a fight he was having with him about a different movie with a different client to physically dragging me out of the opening gala of the Venice Film Festival, which was in honor of "Frida," so I could hang out at his private party with him and some women I thought were models but I was told later were high-priced prostitutes.

The range of his persuasion tactics went from sweet-talking me to that one time when, in an attack of fury, he said the terrifying words, "I will kill you, don't think I can't."

When he was finally convinced that I was not going to earn the movie the way he had expected, he told me he had offered my role and my script with my years of research to another actress.

In his eyes, I was not an artist. I wasn't even a person. I was a thing: not a nobody, but a body.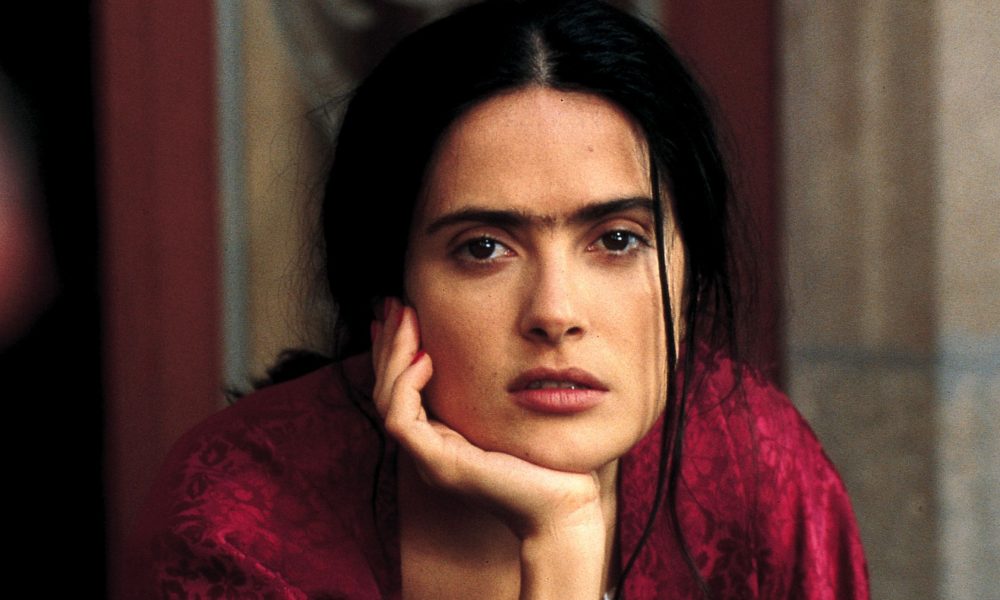 (This comes from later in the essay)

But all of this seemed to have no value. The only thing he noticed was that I was not sexy in the movie. He made me doubt if I was any good as an actress, but he never succeeded in making me think that the film was not worth making.

He offered me one option to continue. He would let me finish the film if I agreed to do a sex scene with another woman. And he demanded full-frontal nudity.

He had been constantly asking for more skin, for more sex. Once before, Julie Taymor got him to settle for a tango ending in a kiss instead of the lovemaking scene he wanted us to shoot between the character Tina Modotti, played by Ashley Judd, and Frida.

But this time, it was clear to me he would never let me finish this movie without him having his fantasy one way or another. There was no room for negotiation.

I had to say yes. By now so many years of my life had gone into this film. We were about five weeks into shooting, and I had convinced so many talented people to participate. How could I let their magnificent work go to waste?

I had asked for so many favors, I felt an immense pressure to deliver and a deep sense of gratitude for all those who did believe in me and followed me into this madness. So I agreed to do the senseless scene.

I arrived on the set the day we were to shoot the scene that I believed would save the movie. And for the first and last time in my career, I had a nervous breakdown: My body began to shake uncontrollably, my breath was short and I began to cry and cry, unable to stop, as if I were throwing up tears.

Since those around me had no knowledge of my history of Harvey, they were very surprised by my struggle that morning. It was not because I would be naked with another woman. It was because I would be naked with her for Harvey Weinstein. But I could not tell them then.

My mind understood that I had to do it, but my body wouldn't stop crying and convulsing. At that point, I started throwing up while a set frozen still waited to shoot. I had to take a tranquilizer, which eventually stopped the crying but made the vomiting worse. As you can imagine, this was not sexy, but it was the only way I could get through the scene.

By the time the filming of the movie was over, I was so emotionally distraught that I had to distance myself during the postproduction.
Geez. Once again a harrowing and awful experience for Hayak to go through, and once again not really that surprising considering the number of women that have spoken out against Weinstein in the last few months. Surely there is enough evidence now for the police to actually do something about this scumbag finally?
For more on Harvey Weinstein's allegations, click here. It might take you all morning though.