With McDonald's packing up and saying 'peace out' to Putin, Russia's Maccy's replacement 'Vkusno i Tochka' opened to much fanfare around the country last month. Same menu, same employees, just a different name and different logo. The Russians were banging down the doors on opening day in record numbers! They bloody love their burgers and fries!
Well things have taken a turn for the worse since then, with customers complaining of being served mouldy burger buns and finding 'insect legs' in their orders. Get a load of these images: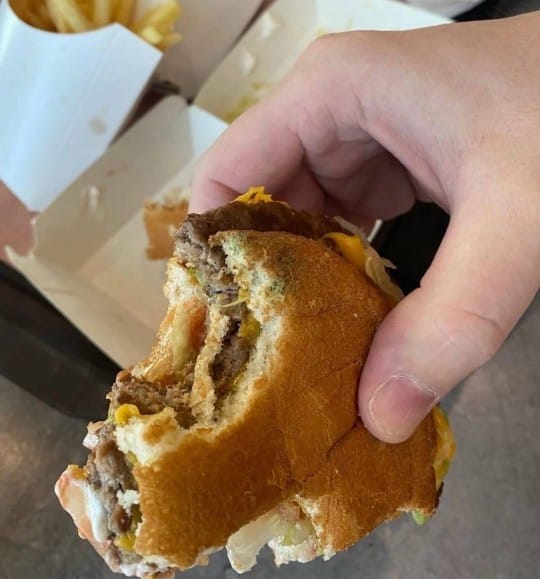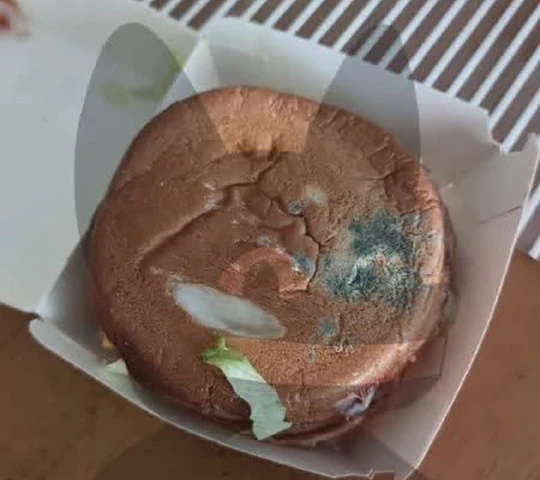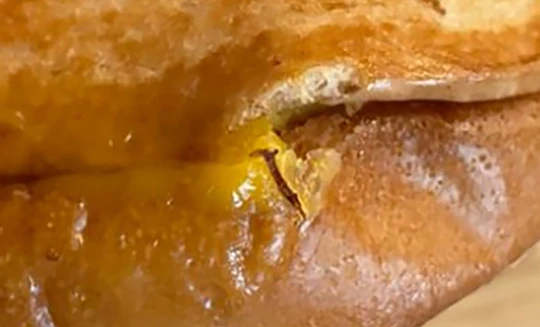 Are those cockroach legs sticking out of the melted cheese? F***ing disgusting!
Ksenia Sobchak, a TV celebrity and the Russian opposition's most prominent woman politician, said on her Telegram channel:
'Vkusno i Tochka sells mouldy burgers. It looks like they do not quite honour the standards of McDonald's, at least in terms of product quality control.

Today at least three cases were recorded of burgers with mouldy buns sold to customers. Two of them were for my subscribers.'
There have also been complaints about the lack of meat in cheeseburgers, and cheese sauces with expired use-by-dates. Others however insist the negative reviews for Tasty & Full Stop (it's English name) are 'fake news' designed to turn the Russian people against Putin. Because nothing gets the common man more wound up than taking away McDonald's and replacing it with mouldy burgers and cockroach legs, clearly. Oh well, at least they're able to access food without being bombed to smithereens eh?
For a compilation of every time Vladimir Putin got snubbed while going for a handshake, click HERE. No wonder the guy's so angry.