Do you have any sympathy for the man who got destroyed at the Running of the Bulls? Or is this something you can expect when being willingly chased by a bull?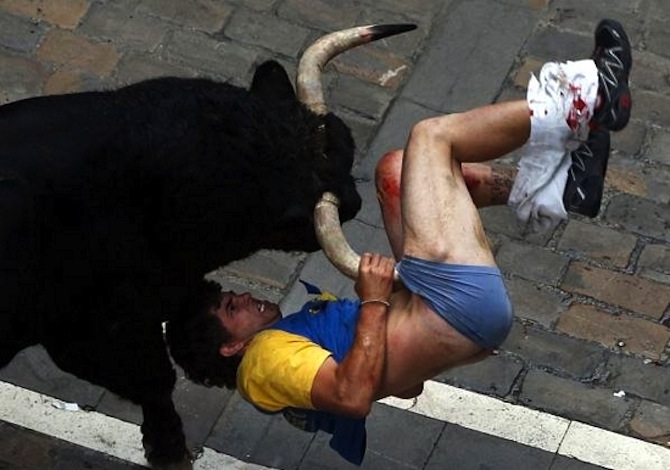 ☛ Next: Pit Bulls & Staffies: Baby Killers Or Baby's Best Friend?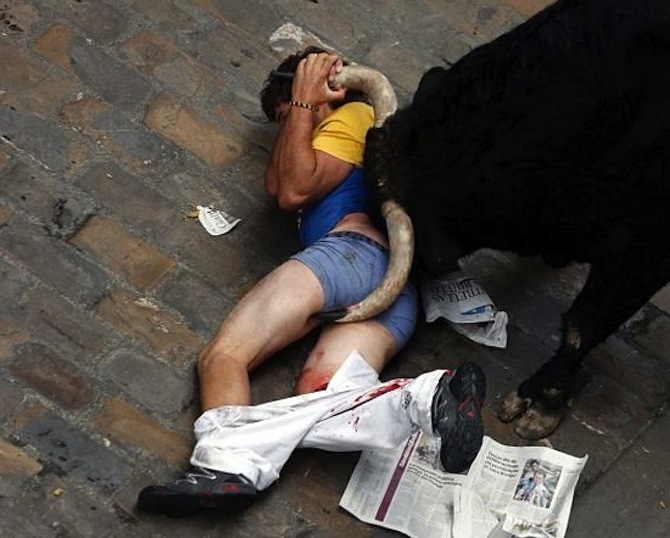 Properly emasculated — gored to smithereens with his trousers down. It probably went home and banged his wife too.
☛ Next: Russian Driver Hits Cow Being Mounted By Bull
[yframe url='http://www.youtube.com/watch?v=XYFTYCETso4′]