You probably saw last week that one half of the popular celebrity presenting duo Ant & Dec, Ant McPartlin, voluntarily checked himself into rehab to deal with issues relating to alcohol and prescription drug abuse. We hope you get better soon Ant.
Featured Image VIA
Today, the conditions that he'll be living under whilst he deals with his rehabilitation have been leaked, and as you might expect they're pretty strict. It turns out that during his two month stay in the facility, he's not going to be allowed to have any contact with the outside world – including his wife Lisa Armstrong or even Declan Donnelly himself. He won't be able to use his smartphone or tablet either for a read on the outside world, although he will be supplied with newspapers for that function.
It was thought that one of the main factors that led to Ant's addiction spiralling out of control was that he and Armstrong were unable to conceive a child, leading to increased anxiety and depression. Poor guy. Here's what he said upon entering rehab: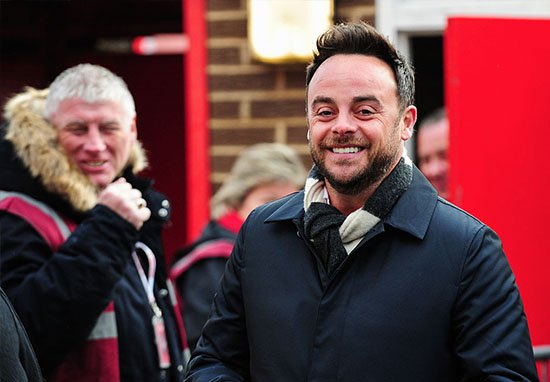 I feel like I have let a lot of people down and for that I'm truly sorry.

I want to thank my wife, family and closest friends through this really difficult time.

I have spoken out because I think it is important that people ask for help if they are going through a rough time and get the proper treatment to help their recovery.
Images VIA
Good on him for taking this step. Let's hope that the news we hear in two months is positive.
For more rehab, check out this story about a meth addicted snake working through his issues in rehab. Even relevant in the animal kingdom.