Ron Jeremy was always kind of an anomaly to me – a really ugly guy with a massive dick who somehow became a really gross and grim porn star that was universally well known and sort of popular – but it turns out that he's a complete and utter trash human being after he was just indicted on 30 counts of sexual assault. Should we be surprised?
Featured Image VIA
I had completely forgotten that Jeremy had even been accused of the rape of three women and sexual assault of another last summer with everything that had been going on over the last 12 months, but Los Angeles County District Attorney George Gascon made the announcement yesterday that a grand jury had decided to indict Jeremy on thirty different charges involving twenty-one different women. Jeremy has plead not guilty to (deep breath): 12 counts of forcible rape, seven counts of forcible oral copulation, six counts of sexual battery by restraint, four counts of sexual penetration by a foreign object, two counts of sexual penetration of an unconscious or asleep person and one count of sodomy by the use of force, assault with intent to commit rape and a lewd act on a child under the age of 14 or 15. Fucking hell.
Gascon said the following after making the verdict public: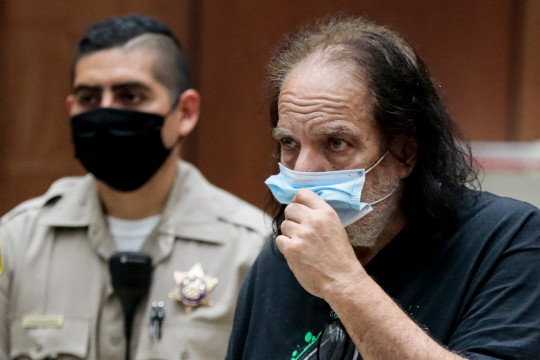 Far too often, survivors of sexual assault suffer in isolation.

We must ensure that survivors have all options available to help with recovery, including trauma-informed services for healing and support to report such crimes.
Let's hope that they do because there are 21 women that need help because of what this asshole did to them. Was shagging everyone all day every day for your day job not actually enough for him? What a sicko.
Jeremy will appear in court on October 21s for a pre trial conference, but it seems unlikely that this would go to trial with so many different women and accusations involved if there wasn't a hell of a lot evidence against him. Can't see this working out for the guy.
For more of the same, check out the gross apartment Ron Jeremy was living in when he was arrested for rape. That really is something you wanna check out.