One of the universal problems that face guys all over the world is how to get a blow job. Especially if you're married.
Images VIA 
There's now a dead banker of a solution though thanks to Arlan Robotic Services, who have designed the first ever blow job robot. This is a robot that looks vaguely like a woman and has been programmed to replicate the perfect motion for sucking dick.
Here's what the ARS had to say about it themselves:
https://www.youtube.com/watch?v=A_0iFOtmPoE
The robot looks, smells, feels and moves like a real human in the room with you.

You can't actually see the robots face so someone can match the clothes, hairstyle and perfume of anyone they choose to, like a celebrity or the person in the office and virtually have an intimate experience with them whenever they like.
Yeah, because that isn't creepy or weird at all is it? To make the whole thing even more bizarre, you can also change the body of the woman into a nondescript metal object when you're not using it and hide the head in a cushion so that nobody knows your dirty little secret when they come over for dinner. Useful. It looks a bit like this: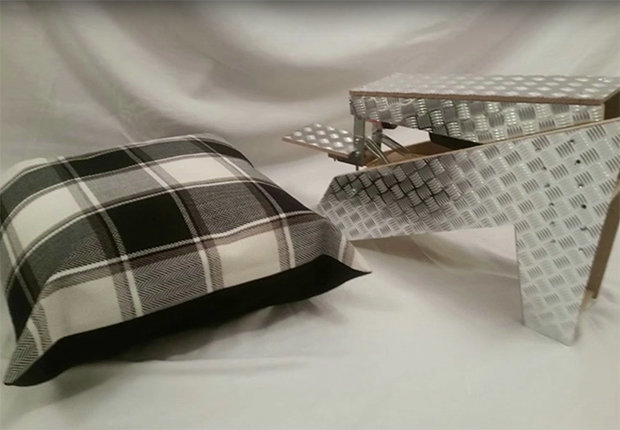 Looks good.
If you actually want to purchase one of these I'm not going to judge you, but it seems like Arian might need some help. They're currently crowdfunding and have only made £600 of their £12,000 total, although there is a month to go. One of the rewards is a low price on one of these blow job robots of only £195, so if you're into it then I don't really know what you're waiting for. Get behind them now.
For more blow jobs, check out this woman getting busted giving an Irish man one on the street. Ain't no robot gonna do that.