The world was saddened late last year when it was announced that the much loved Hollywood actor Robin Williams had lost his battle with depression and hung himself. It was a bad day for everyone involved.
However, the situation only seems to have become more heartbreaking for his wife and kids as they're now locked in a tough legal battle over the redistribution of his stuff. Susan Schneider – who had only been married to Williams for three years before his death – is saying that days after the actor's death, someone came into the house and took some of his stuff that should rightly belong to her.
Robin's kids (by a different woman) Zak, Zelda and Cody don't agree with this interpretation though, arguing that Susan is ignoring the clear and plain language in the will that Robin thought would be enough to ensure the fair division of his estate as he was a trustworthy guy. They're saying that Susan is trying to redefine it so she benefits by getting more of his stuff. They're also claiming that Susan has refused to let them into the house at all following this mystery person showing up and taking some stuff.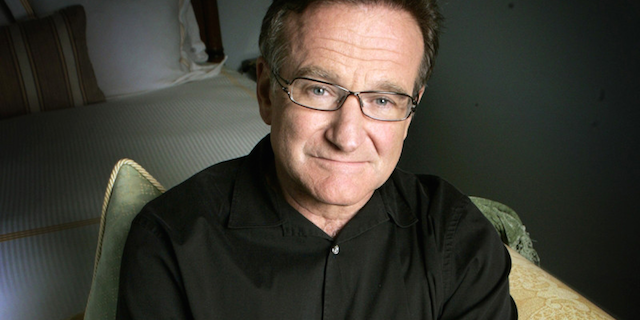 Before Robin met Susan, in his will he stated that he was leaving all of his personal effects to his children. These included his Oscar for the movie "Good Will Hunting", movie memorabilia, action figures, graphic novels, theater masks and other items. Susan argues that whilst she realises she has no right to his movie memorabilia before she met him, she should be able to receive items he had accrued since they had been together such as the tuxedo from their wedding and other assorted items.
That sounds fairly reasonable to me but obviously the sticking point is the exact nature of the items she's after. The main point of contention between the two seems to be over the definition of 'jewellery' in the will. All of this has been left to the kids, but Susan argues that 'jewellery' doesn't include his watch collection and that she should receive this. The kids aren't too happy about this and there are a dozen other separate issues over his will.
I'm not sure how this will play out, but it seems unlikely that Susan will come out looking too good from it giving the information we currently have. I think we can all agree though that it's very sad and disappointing that it's ended up in court, as it seems like Robin trusted his family to divide his estate accordingly and they haven't been able to do that. That does seem to be the case in so many families though unfortunately.