Millions of people were left disappointed on Saturday when Boris Johnson announced a Tier Four travel ban meaning that loads of people wouldn't be able to see their families on Christmas, but thankfully one of those isn't Rishi Sunak as he was able to escape London for Yorkshire on Friday just before the travel ban came in.
Featured Image VIA
Apparently Rishi didn't know that the government would be introducing this travel ban as he left before they were briefed about the new mutant strain of Coronavirus on Friday. Pretty convenient for him, and also pretty sweet that he can just travel 240 miles in the middle of the day when he's supposed to be running the country as well. Maybe he had a driver and was working in the back?
Fortunately for us though, Rishi was part of the meeting where they decided to introduce the Tier Four restrictions as he was able to dial in from his Yorkshire mansion. He has no plans to return to the capital any time soon and will continue with his duties working remotely in Yorkshire with his family. Looks as though things have really worked out for him there hey?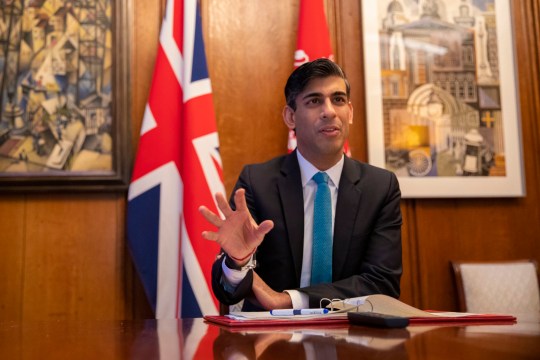 His aides are still insisting that he had no idea about the travel ban and it looks like he might be able to get away with it, but I think we all know that it's only a matter of time before we hear about a government minister who broke the rules and travelled out of London after the ban was imposed in order to spend time with their family over Christmas. The only question concerns just who it's going to be this time. Any guesses?
For more of the same, check out this BBC guest saying that Rishi Sunak looks like Prince Charles in Brownface. Controversial.