The Super Bowl always has a concert on during half-time, but this year it seemed more like Rihanna had a Super Bowl at her concert, because her performance ended up gaining 5 million more viewers than the game itself.
It was a pretty epic 10 minutes to be fair, with elite level choreography and staging as Rihanna ran through the hits:
Fuck it, Rihanna's entire Super Bowl performance 🔥pic.twitter.com/5lgm8uYB06

— vids that go hard (@vidsthatgohard) February 13, 2023
As Brits, we all like to point out how many more people watch the World Cup around the world than the Super Bowl. But it turns out the Super Bowl can't even get more viewers than its own halftime show…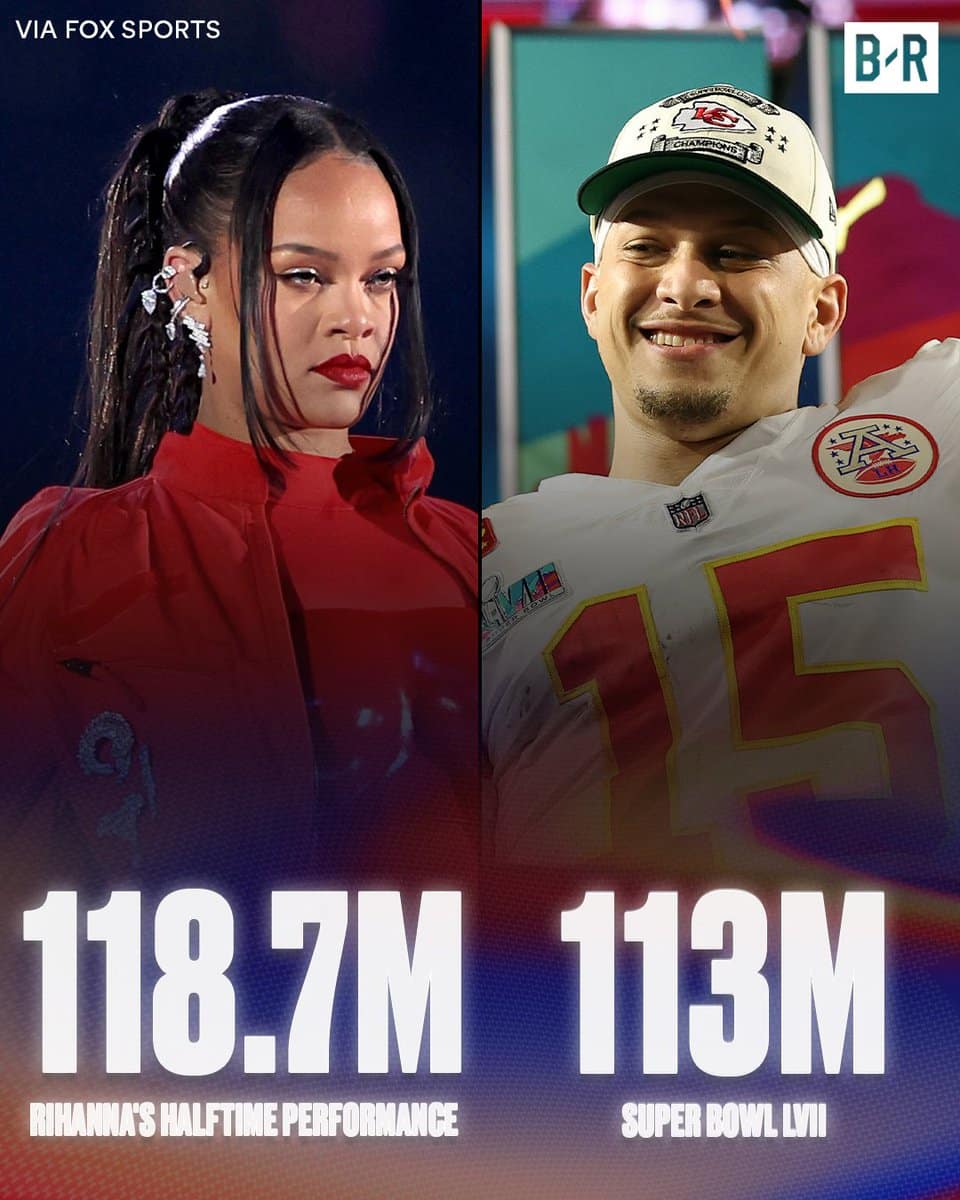 The maddest part is she lip synced about 95% of it and really just did the bare minimum. Which I guess is fair enough seeing as she's pregnant and all. It was also the most-viewed Super Bowl half-time show in history, doing 15.7M more viewers than the all-star line-up of Eminem, 50 Cent, Snoop Dogg, Kendrick Lamar, Dr. Dre and Mary J Blige last year. That's some serious star power.
In fairness, I'm sure a lot of people who were watching the Super Bowl aren't interested in Rihanna at all but naturally kept the TV on for half-time, but you would still expect the game itself to do more viewers than a 15-minute mini-concert during the intermission. Could never happen at the Euros or World Cup. Football > Hand Egg, clearly.
For the priest who claims he died and went to hell where there were demons singing Rihanna's Umbrella on repeat, click HERE. Seems legit.