Colombian politician Marco Fidel Ramirez is calling for Colombia to banish the Shakira and Rihanna song "Can't Remember To Forget You" from the country because it "promotes lesbianism".
The Public Option party councillor from Bogota said: "The video damages the moral character of the youth of Bogota, Colombia and Latin America". As a "defender of moral and principles", he said the pair should be ashamed of themselves for also promoting tobacco use, stealing and killing.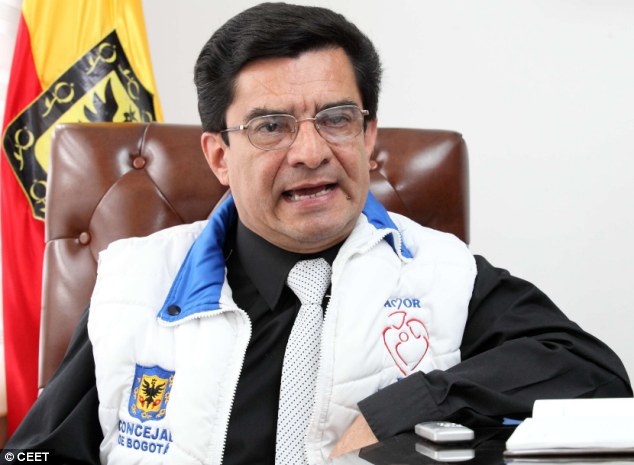 "Our Shakira with her erotic video is promoting tobacco usage and has become the worst example for our youth", he said. "Shakira's new video is a shameless case for lesbianism and immorality. It is a danger to children. It sends a provocative message to weak people who can be polluted and induced to practice lesbianism."
He also said the video was "simply gross" and has been hashtagging #PeligroVideoShakira on his Twitter, which translates to "Dangers of Shakira's Video". Serious business.
☛ Up Next: Rihanna Gets Blazed Off Her Face
Never met a guy who actively hated two hot lesbians getting it on before, but there you go. Apparently it's going to pollute the youth and rot society from the core and whatnot. Do you agree with Mr. Ramirez? Watch below (mute if you have to):
[TEST url='http://www.youtube.com/watch?v=o3mP3mJDL2k']