Commercial space travel is something that Elon Musk, Richard Branson and Jeff Bezos are all promising us is going to occur pretty soon, but I don't think any of us thought that this would be happening in the next few months, let alone the next five months.
Images VIA
This is apparently the timeframe that Branson is aiming for though with Virgin Galactic. He revealed this information at a conference in Washington DC where he said the following: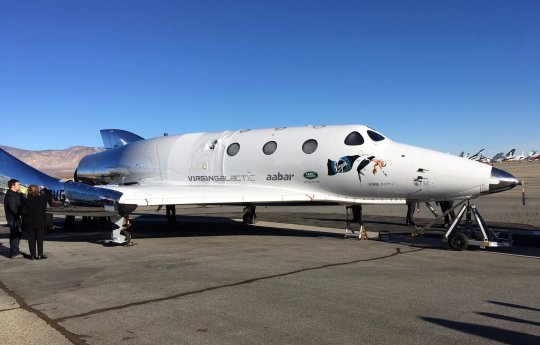 My wish is to go up on the 50th anniversary of the moon landing, that's what we're working on.

I'm aiming to have the body of a 30 year old when I got up – I've been training hard.
I suppose it's pretty swell when you have loads of other people working for you so you can just concentrate on being swole hey? Yeah I know the guy has earned it, but still – kinda rankles a bit.
Anyway, in all seriousness, the 50th anniversary of the moon landing – assuming it even happened – is July 20th this year so Branson has got five months to make it happen. Really hope he does because I literally can't wait to see that happen. The future is now.
For more of the same, check him out kite surfing with a naked girl on his back. Bastard.