Call me cynical but I can't really imagine anywhere in the world being completely devoid of crime and it turns out that I'm right, because even an island that describes itself as 'crime free' has recently been the subject of a massive crime.
Images VIA 
We're on the island of Gigha off the coast of Scotland for this one. Apparently the last time that anything mischievous happened on the island with a population of 160 was twenty years ago when a bicycle went missing, but the community has now been rocked after someone stole £2000 from the Gigha Hotel on Saturday night between he hours of 10pm and 1am.
The hotel's food and beverage manager Arthur Katilius said the following: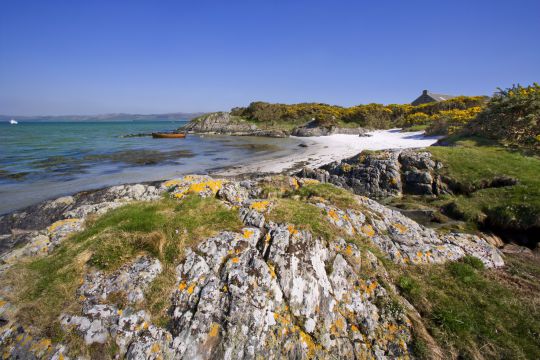 The hotel was full, there were people in B&Bs and some boats on the pontoons.

It is a shock in a small island community where everybody knows each other. The place is to get CCTV now.

As soon as we came into the hotel we could see something was wrong and money had been taken. It is quite sad.
I mean I'm not gonna lie I kinda agree with him – it is kinda sad that this rural community where everyone knows everyone else has been subjected to what is essentially the theft of a lot of money for a place like that. What's worse is that they probably don't even have a police force on the island so the hotel is probably never going to get the money back and they're never going to find out who did it. In that respect I guess you've gotta take your hat off to the thief because it's pretty much the perfect crime. Still sad for the residents though.
For more crime, check out this story about an avocado shortage sparking a huge crimewave. Seriously.