You've gotta think that rapists are some of the most despicable people on the planet, but this guy really takes that idea and ramps it up a notch to the next level.
Images VIA
32 year old Ryan Brown was jailed for 54 months a year ago but is still continuing to torment his victim in one of the most abhorrent ways possible. It turns out that Brown is content to sit in his cell and constantly send her handmade birthday cards pretending to be her dead baby, saying stuff like 'I love you mummy' on it. What a completely sick asshole.
Thankfully, he is at least currently being prosecuted for this, with solicitor Ian Whiteley saying the following: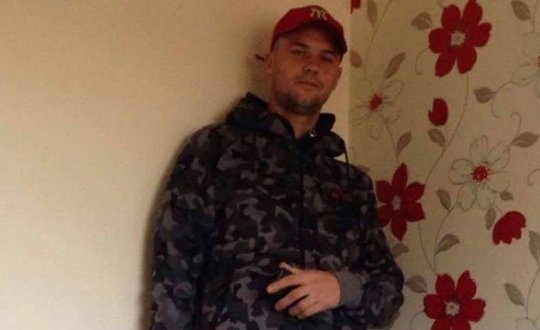 On March 9th last year the claimant received a letter.

On the other side of the envelope was a heart shape with the words "I love you".

There was a letter contained within that telling the victim he loves her and talking about life on the inside of prison.

There was also a picture of a heart with the complainant's name through the middle of it.

On March 16th, she received another letter.

Again she recognised the handwriting on the letter. It was addressed to "mummy". 'Inside the envelope contained a handmade card which said "I love you mummy".
Even if this already wasn't gross and repellent behaviour, Brown is actually violating a Sexual Harm Prevention Order as well. His victim is reportedly living in fear because of them and completely terrified about him getting out of jail.
Fortunately, it looks as if his sentence will be extended because of his actions but you've really gotta look at the prison here and think that surely there should be some kind of system in place to make sure that any mail he's sending isn't being allowed to be sent to people he's banned from talking to completely? It's an absolute joke that this was even allowed to happen in the first instance. Absolute shit show.
For more of the same, check out this story about a guy raping a baby to join an exclusive paedophile club. Honestly, the state of some people.