Even though Sylvester Stallone is 70 this year, he's showing no real signs of slowing down as he returns to one of his most iconic characters this year in John Rambo.
Featured Image VIA 
Whilst this might be the last cinematic massacre for Rambo – the title 'Rambo: Last Blood' would imply so – we doubt that it's gonna mean anything but Rambo running through the jungle annihilating a bunch of bad guys with his top off  and his pecs glistening firing one of the biggest guns that anyone has ever seen. It's inevitable really isn't it?
Well, it would seem that there's a slight variation in tone this time. The movie begins with a retired Rambo living on a ranch in Arizona and dealing with Post Traumatic Stress Disorder. Unfortunately for him though, a close friend's daughter is kidnapped by a Mexican drug cartel and he's the only person they can find to head on down south of the border and bring her home. Queue lots of ridiculous gun fights with massive guns in the desert rather than the jungle.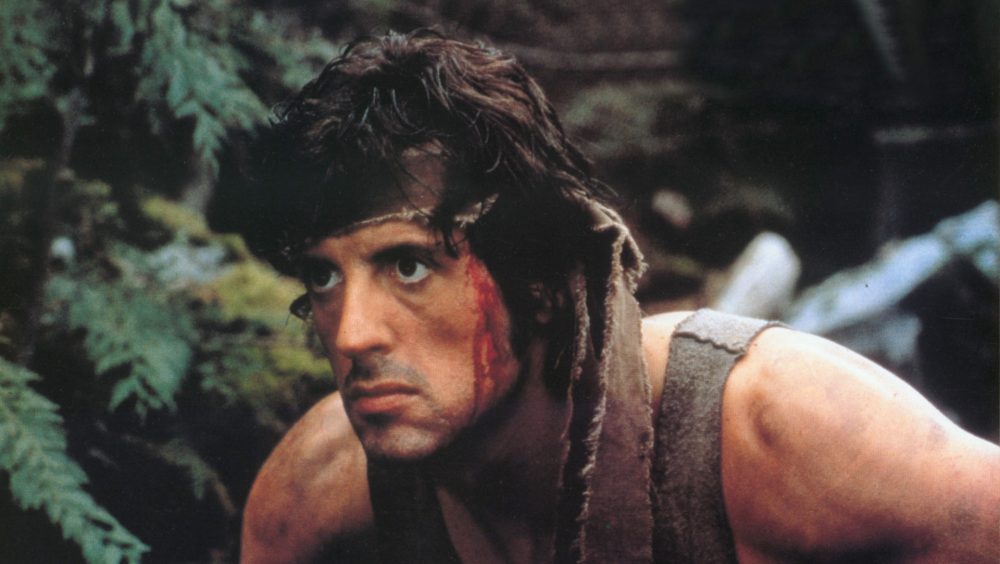 Don't stray too far from the formula – just enough so that it's a bit different. Of course, for all we know Rambo might actually die at the end of this one as it's his last adventure apparently, but to be honest I reckon he'll make it back in one piece to his ranch. He deserves a happy ending after all that bloodshed.
The movie is coming to your local cinema on September 20th. Until then, check out this guy who calls himself the real life Rambo. That's what I'm talking about.