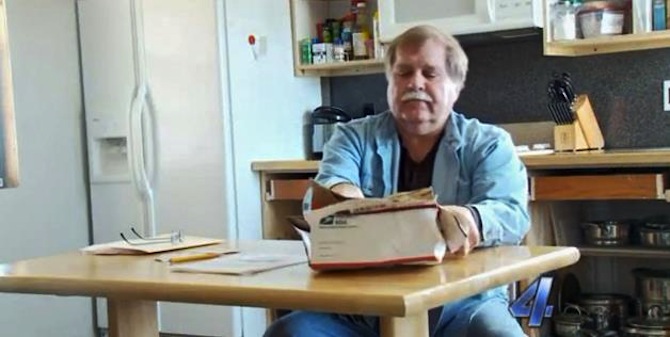 With the advent of social media, sending people threatening messages has never been easier. But where's the fun in calling someone a feltch-guzzling flange over Facebook? Instead of just taking the easiest route to ruining someone's day like every other chump with a grudge, you could be a man, do the right thing and send your malicious message via… I don't know… a massive floppy cock.
That's exactly what U.S. based indignant dildo recipient Ralph Polnicky's enemies chose to do. After having a verbal ruckus with the assistant manager at Tractor Supply Co over a late delivery, Polnicky was told "get out and don't come back". A few months later he received the faux-phallus in the post, with the messages "Ralph Is A Dick" and "Tractor Supply. Don't Come Back" scrawled across its veiny surface.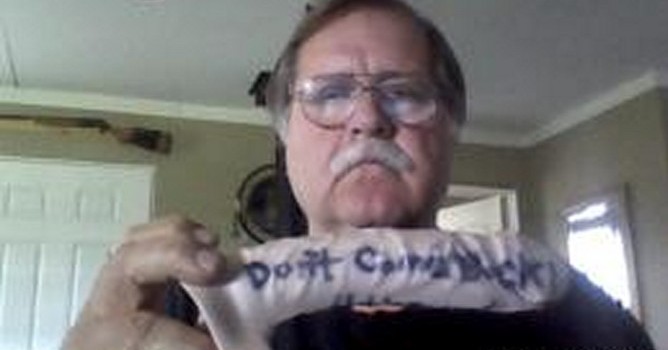 Polnicky, a Vietnam veteran, is adamant that the abusive boner was sent to him by the very same ruthless cad who shouted at him on that fateful day at Tractor Supply Co, and he wants a formal apology from the firm along with a promise that the guilty culprit will be found and fired.
They say that any form of abuse is not something to be joked about, but that rule was made up by people who make their kids wear kneepads at the park. Everyone knows that abusing someone is OK as long as it's funny, and in this instance that is definitely the case so don't you dare write a comment saying "there's nothing funny about threatening someone" or something equally boring.
However, do feel free to share any similar experiences to poor old Polnicky being called a dick by a dick. We'd love to hear about how someone wrote "I hate you because your face makes me wish I was dead and your crotch smells of bad dreams" on the back of a camel's toe and hid it in your sandwich bag, or, you know, whatever…
Anyway, you can watch a news report about the incident and read the letter Polnicky received from Tractor Supply Co below.
[yframe url='http://www.youtube.com/watch?v=F11Ty6Bc9ME']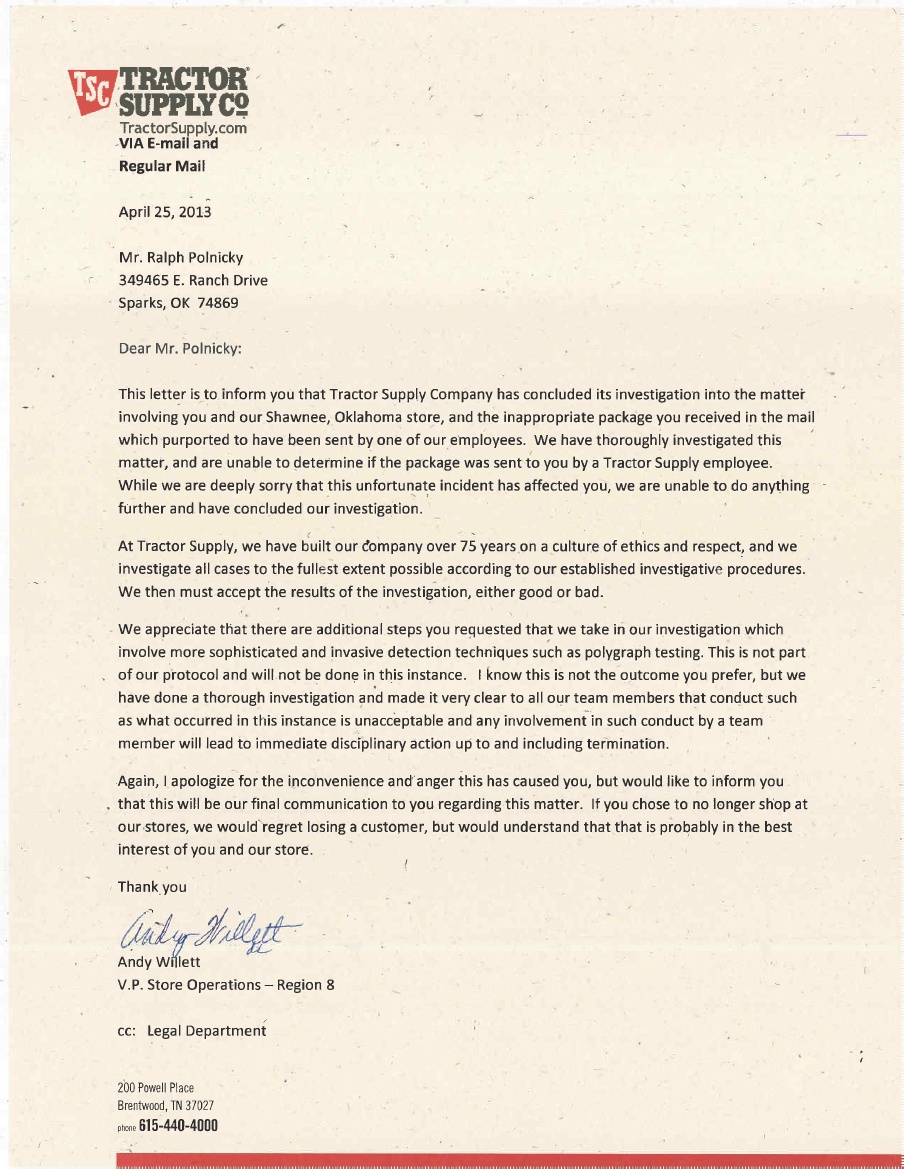 ☛ More Dildos: Flying Dildo Invades Russian Press Conference