It's only a Monday and we've already got a frontrunner for the dumbest story of the week after rumours spread that the Queen had died following the leak of someone's WhatsApp group discussing her passing.
Featured Image VIA 
Never mind that the group was populated with characters with dumbass names like Gibbo, Cheeks and Burnsy and that the group icon was a penis, people still believed that the information they were discussing had some passing resemblance to reality and everyone on Twitter was talking about it last night, readying themselves for the announcement that was supposed to take place this morning. Needless to say it didn't and the Queen is still alive and well with an official from Buckingham Palace saying the following: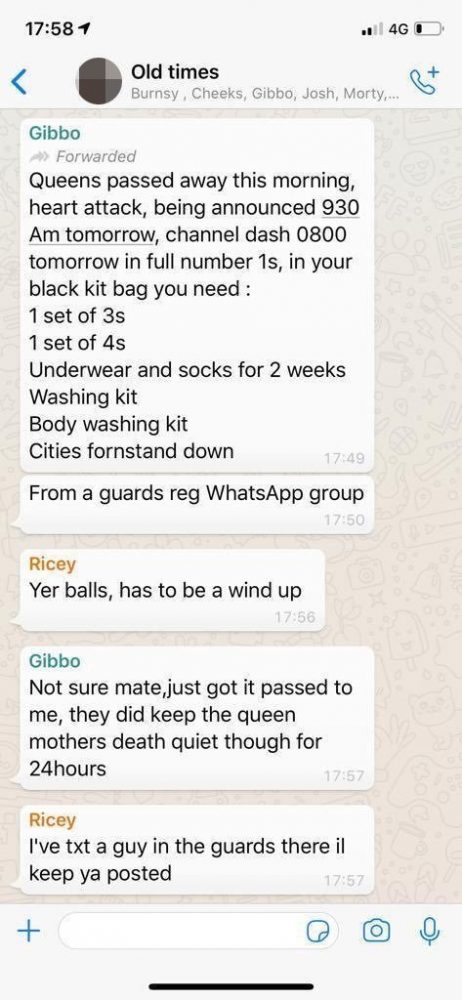 It's still business as usual on our end.

We won't comment on rumours regarding the Queen's death and never do.
Well, that was a stupid little aside in the regular chaos of all of our lives in this country. Hopefully Gibbo, Cheeks and Burnsy aren't relegated to obscurity and can live on as memes for a couple of weeks at least, but I wouldn't hold your breath on that one. Destined to be just a flash in a pan, mentioned fondly in a couple of years by some people but with a hell of a lot just forgetting they even existed.
For more of the same, check out the Queens' favourite reality TV show that she's apparently never missed an episode of ever. All right for some hey.