Good news for Pit bull-Dutch shepherd mix Quasi Modo's owners — they just took home $1500 following their 10 year old mutt's victory at this year's World's Ugliest Dog contest.
Quasi Modo was abandoned at an animal shelter before being adopted by a vet in Florida. Here's her biography on the contest's website:
My appearance can be a little unsettling to some (I have had grown men jump on top of their cars to get away from me because they thought I was a hyena or Tasmanian devil) but once they get to know me I win them over with my bubbly personality.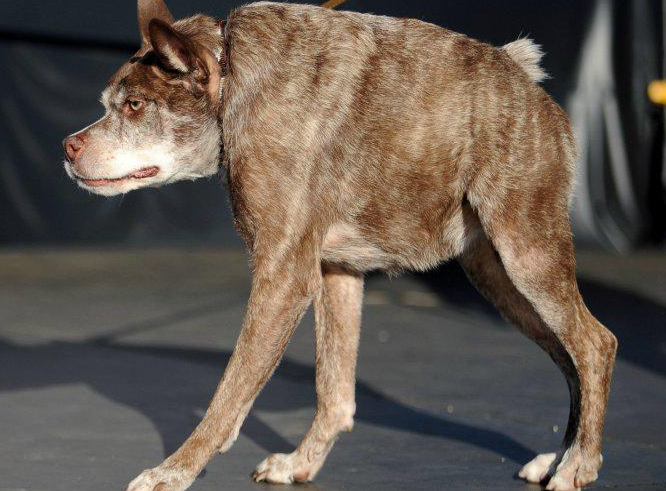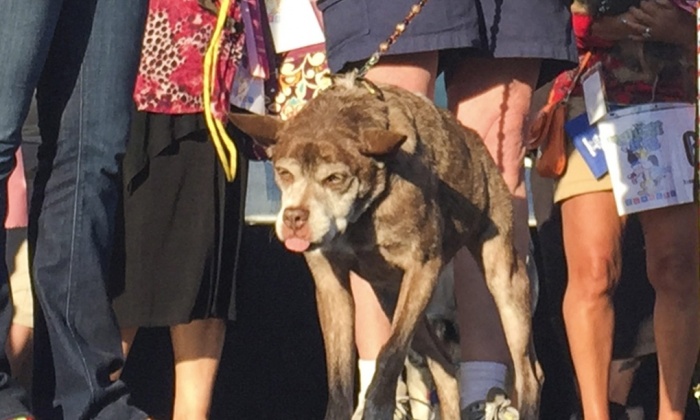 So if we're being honest — Quasi Modo is one fucked up looking dog. It looks like she has no middle section to her body, just the front and back stuck together. But was she the ugliest dog at the competition? Not with these little guys running around: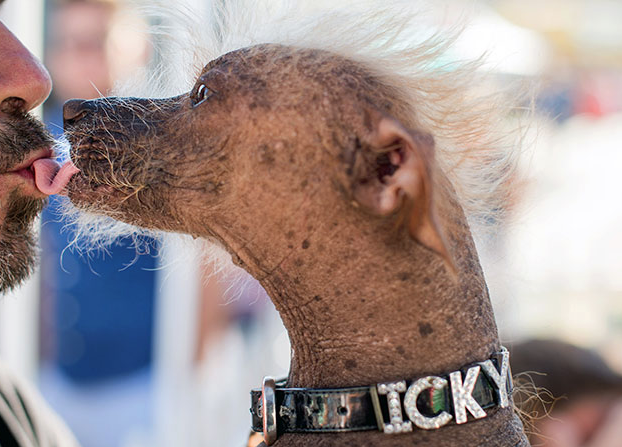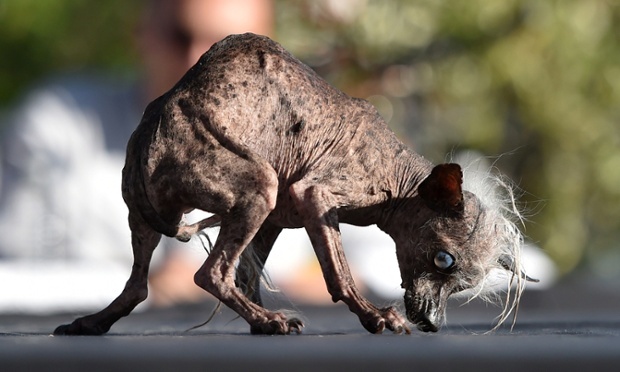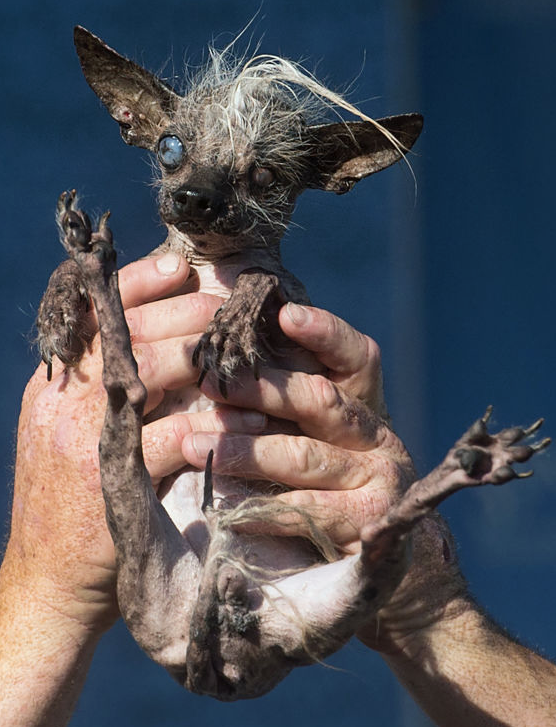 Yikes. Chances are these guys won't be selling for $1.5 million like some other dogs we know.