If you're gay and fancied heading down to the World Cup in Qatar in 2022, it's probably best you make other plans. Comments by the country's sports minister Salah bin Ghanem bin Nasser al-Ali (say that 3 times fast) suggested that gay people won't be welcome — after all, gay sex is still illegal there.
When asked how gay people would be welcomed in 2022, he responded:
It's exactly like the alcohol question. (We don't want to create) this impression, illusion that we don't care about our tradition and our ethical values.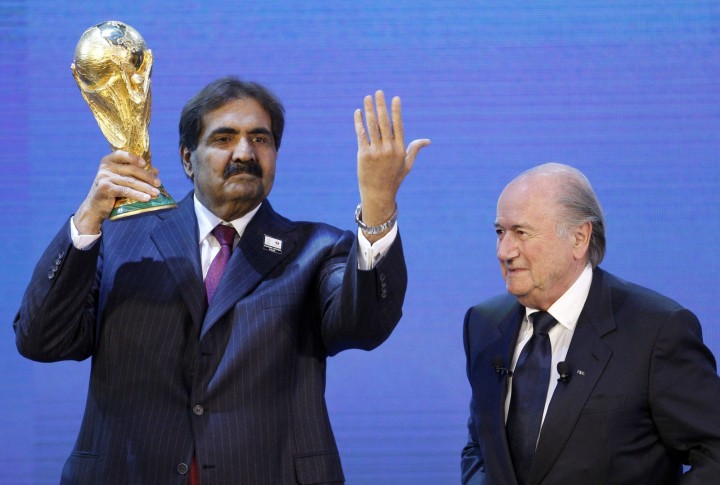 In other words – if you're gay, you're not welcome.
Just another example of how FIFA is one of the most corrupt organisations on the planet. There were already so many things wrong with Qatar hosting the World Cup that it wasn't until now that we started asking WTF they were going to do with all the gay football fans. It's all about the money and that's that.
Maybe they'll suddenly catch up with the rest of the world by the time 2022 rolls around, but somehow we doubt it.
Hopefully it won't be as intense as the treatment of gay people leading up to the Winter Games in Russia earlier this year.