In a frankly unbelievable display of disrespect, someone has vandalised a mural that was erected in the memory of Mobb Deep rapper Prodigy, who died last month.
Featured Image VIA
Just hours after its completion, images turned up on Instagram showing the extent to which the mural, completed by artists Jeff Henriquez and Eli Lazare, had been destroyed: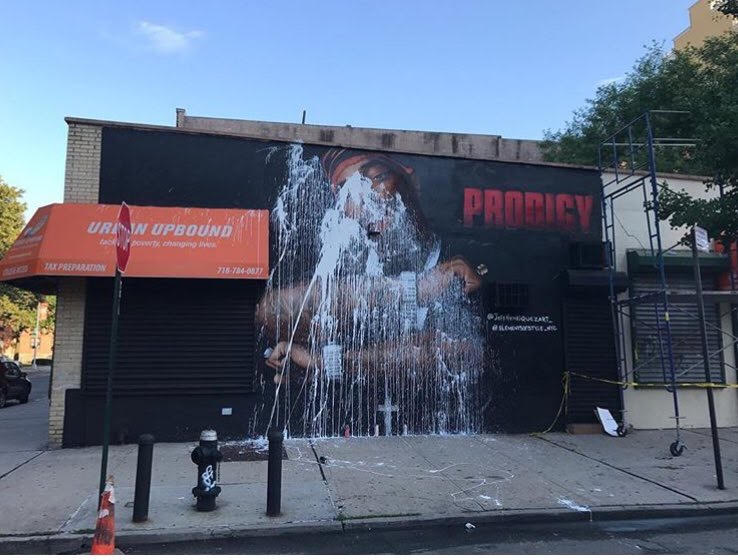 Prodigy died aged 42 after a life long battle with sickle cell anaemia, although the official cause of his death has yet to be confirmed.
A tribute to Prodigy at the BET was also clouded with controversy, after others stepped forward to say that actually, BET had treated Prodigy very poorly while he was alive, even banning him from events.
The mural is situated on the Urban Upbound building on 13th Street and 40th Avenue, New York City.
Never forget: