It's been a little over a week since the tragic suicide of iconic Prodigy frontman Keith Flint and fans are already looking at ways to pay tribute to his legacy.
Featured Image VIA
There's already been a significant campaign to try and get Firestarter to number one in the charts, but fans are now looking to honour his memory in a more permanent fashion by erecting a statue of him in the centre of his hometown of Braintree in Essex. Dave Paris has set up a petition to try and get this moving with his partner Saphya Gower and said the following: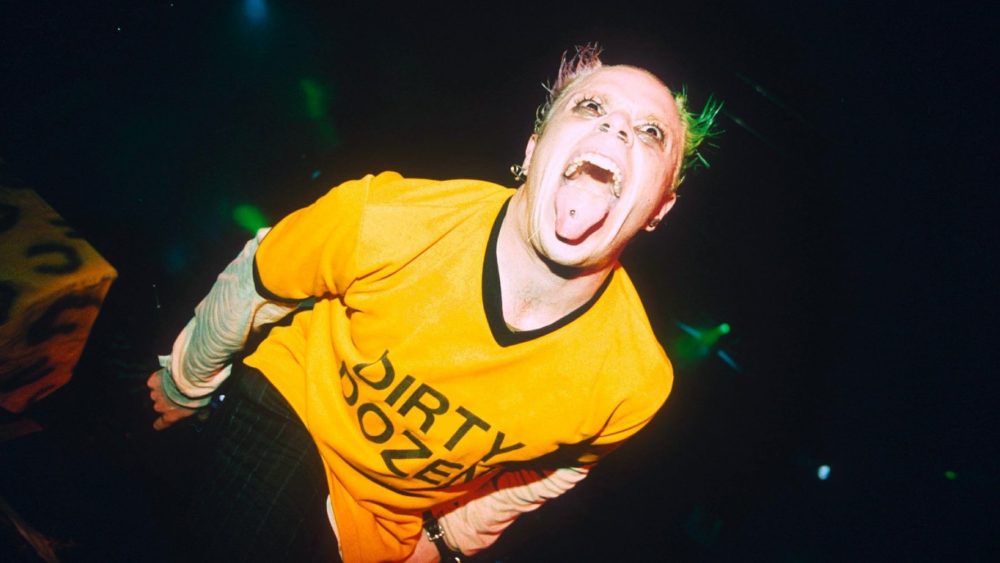 Keith was important to not only the people of Braintree, but was well loved and respected world wide" and that the monument should help to reflect the importance of mental health.

He had such an effect on me over the years – his energy and passion while he was on stage or off stage just got me.

He was an inspiration to millions and showed that if you put your mind to it, anything is possible.

A statue of Keith is needed to look over Braintree and carry on inspiring the people to follow their dreams.

If Colchester can stick a statute of an elephant that no one wants on a roundabout at a huge cost then I feel Braintree should seize the opportunity to pay homage and honour its most famous son.
I mean I think that's a great idea – who wouldn't want to see a picture of Keith Flint in full devil attire with a microphone in his mouth pulling off some shapes? Not only would it be completely sick, but I bet people from all over the world would come to check it out and get a picture with it. Do it guys.
For more of the same, check out Johnny Rotten with some kind words to say about him. RIP.