When William and Kate released a series of pictures of their son Prince George to celebrate his third birthday earlier this week, they didn't bank on the backlash that would follow.
Featured Image VIA
Among the images releases on Friday by Kensington Palace, one showed little Prince George feeding his pet spaniel Lupo a white chocolate ice cream lolly – very toxic for dogs.
The RSPCA is now using the photos to remind people that dairy products and chocolate are not good for canines, and that we shouldn't follow the future king's example.
It is lovely that Prince George is trying to help keep his family dog, Lupo, cool in these high temperatures. We would advise people to be cautious when giving their dogs food meant for human consumption as some items, like chocolate, can be highly toxic to dogs and dairy items can be difficult for them to digest.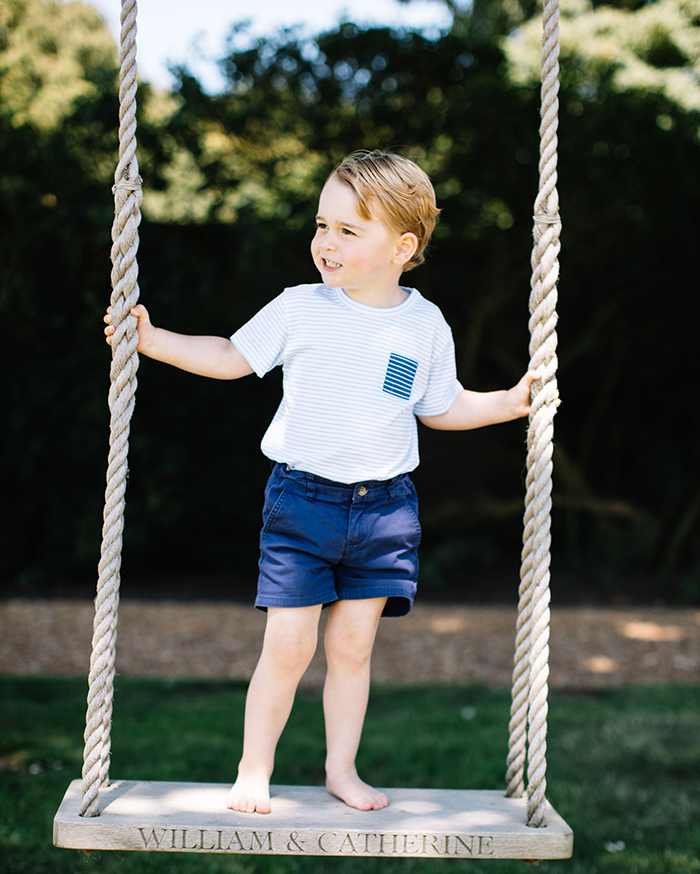 Who knew Prince George was such an arsehole? Just casually poisoning his dog and giving zero fucks that there's a camera crew catching it all on film. Oi you little shit – chocolate kills dogs. Just because you were born into the Royal family doesn't mean you get to kill innocent little puppies and get away with it.
Kate needs to stop flashing her butt for German tabloids (NSFW) and teach our future king a little decorum.