Bad news for beer lovers – the government are set to introduce a new pub tax, meaning the price of a pint could soar by 30p. It doesn't sound like much, but that's around 10% more than what you pay on average, and around £70.17million more spent on pints than in 2016/2017.
Featured Image VIA
Up to 17,160 pubs in England and Wales (including Wetherspoons) could be affected by the price increase in April, according to rents and rates specialists CVS.
The founder and chairman of Wetherspoons, Tim Martin, is now urging for tax equality: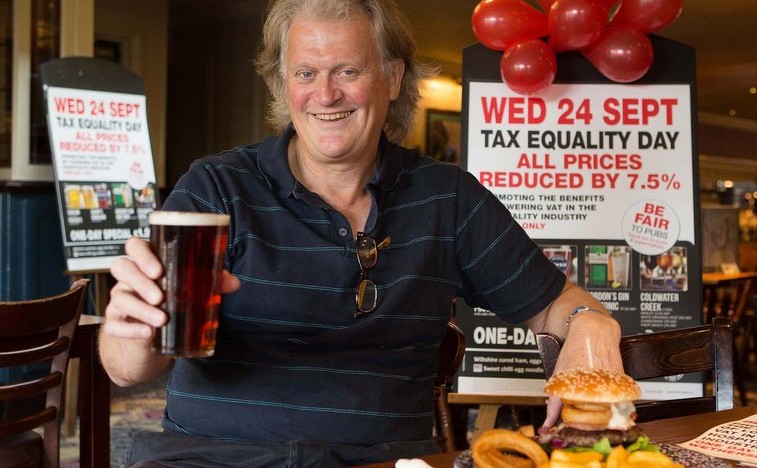 Our rates will rise by about £7 million per annum or around £8,000 per pub per annum.

That is about 16%. This will take rates per pint in a pub up to around 18p from the current 16p.

Supermarkets, in contrast, pay only about 2p per pint in business rates – and there will be almost no increase for them in April.

This compounds the real unfairness – supermarkets pay no VAT on food sales and pubs pay 20 per cent, enabling supermarkets to subsidise alcoholic drink prices.
Meanwhile, The Campaign for Real Ale is urging a reduction rate for pub owners:
From April a third of all businesses will be taken out of business rates altogether and nearly a million businesses will see their bills cut thanks to the biggest ever cut in rates – worth £6.7 billion.

We know that the Great British pub is a national asset, providing thousands of jobs and boosting the economy by £21 billion a year, and have worked with the five major trade bodies to agree a method of valuing pubs.
Hopefully the government can come to some sort of agreement, as I certainly don't want to start paying extra for my pints. London prices are stupid enough as it is – we don't need a further price hike.
Then again, it might just be a blessing in disguise. After all, alcohol does kind of suck balls when you think about it.