As a football fan, one of the most fun days out you can have is travelling up to some other ground with a bunch of die hard fans and doing over the team that you're playing.
Of course, that doesn't happen very often – mainly because I support Birmingham City – but even if you manage to support a good team it's recently become harder and harder to even contemplate doing due to the outrageous cost of away day tickets. To give you some idea of what we're talking, it's £64 to go and see Arsenal play and £47 for a cheap seat at Chelsea.
Amidst recent protests from the knowledge that clubs will be getting a new £5billion TV deal next season and still planned to raise ticket prices for fans, the Premier League has passed a resolution that will cap all away ticket prices at £30 for the next three seasons. Although fans had wanted it to be capped at £20, this still represents a great victory, especially as all 20 teams in the league agreed to it.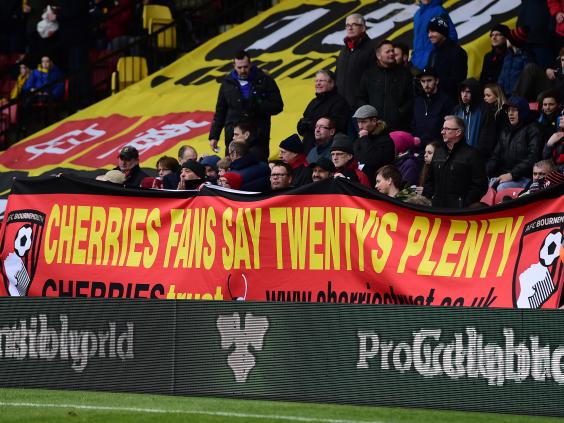 Images VIA
The Premier League offered the following analysis of the situation:
Clubs know that away fans have a unique status.

They are essential for match atmosphere and stimulate the response from home fans that distinguishes Barclays Premier League matches from those of other leagues.
That's certainly true, and it's great that they've finally done something to try and preserve it and give something back to those hardworking fans who spend every other Saturday – and some midweek days – travelling all over the country to support their beloved teams. Thanks for that – hopefully we'll see some price drops in the lower leagues too, for my sake.
Just make sure you don't miss your bus back after an away match, and end up living on the streets of Milan for ten years like this guy.