Follow AMJ on Twitter @amjeezie for latest articles.
Every sport supplement, football website and knob down my local are shouting their mouths off about the best saves, goals, kitmen, cheerleaders and starting XI of the last 20 glorious years of the Premiership – and the boys at Sick Chirpse have had enough.
We feel it is only fitting to come up with our own little twist on the most important recognition of the last 20 years of the Premiership – The Bald XI. A team comprised of the best chrome-domes and egg heads to kick the old pig leather around the top tier of the English game.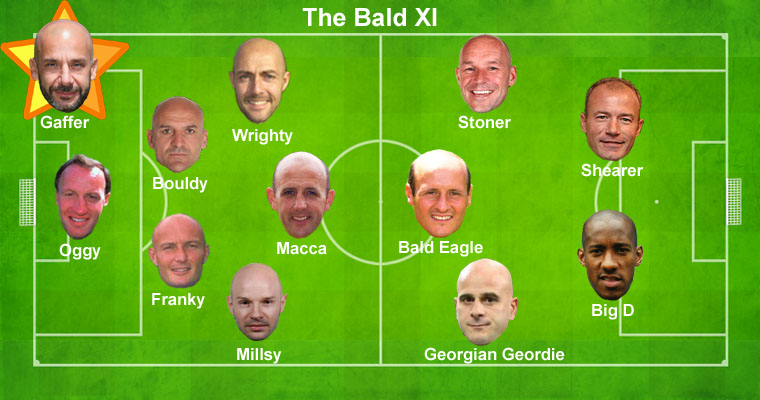 Steve "Oggy" Ogrizovic – Goalkeeper – Coventry City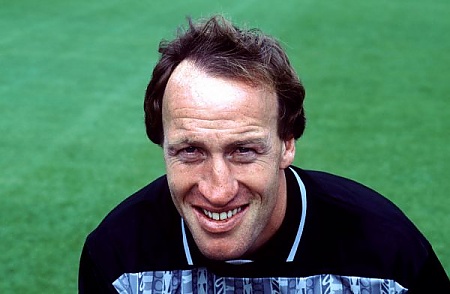 This 6 foot 4 inch monstrosity made his name as arguably one of the best England goalkeepers to never win a full cap (which mostly gets blamed on Turnip Taylor) despite being a real cat between the sticks – just without the fur – making 507 appearances for Coventry City in the process.
Oggy even got a goal to his name way back in 1986 when he banged one in against Sheffield Wednesday just for jokes – add that to the fact that he is one of only four players to have a career that spans four decades in the top flight, you gotta bet on this sky blue baldy to  back the boys between the uprights.
Come to think of it, maybe he didn't get a call up for the Three Lions because he sounds like he's from Eastern Europe or because he has a nose like a deformed cock.
Steve-O has been seen making a few cameo appearances in films since his retirement from football – most notably when he played the evil Vigo the Carpathian, a seventeenth-century tyrant trapped in a painting in the gallery.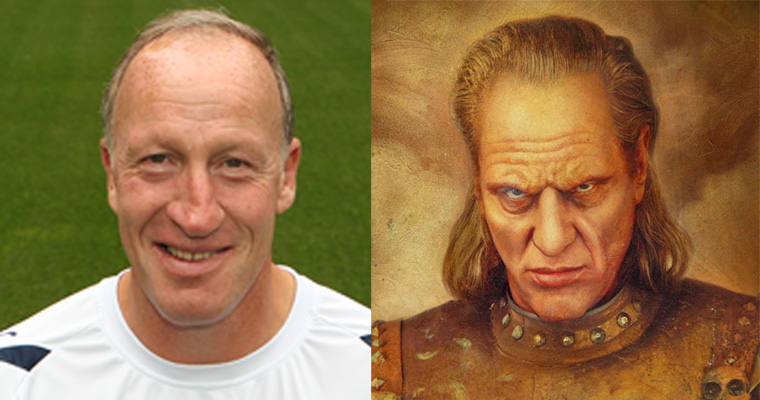 Alan "Wrighty" Wright – Left Back – Aston Villa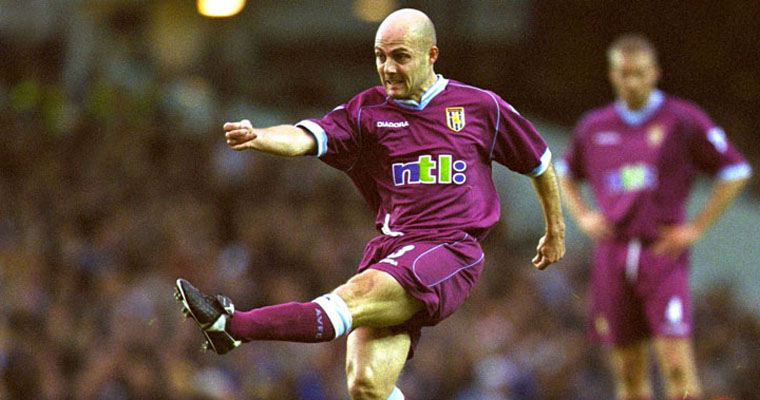 Half-man, half-midget, Alan Wright, measures up as the shortest player in the history of the Premier League (just about) standing at 5 feet 4 inches. This shiny headed little munchkin was even injured once straining to reach the accelerator in his new Ferrari – should've probably tried driving a Micro Machines car.
Hardly the most decorated of the baldies with just one Premier League and one League Cup Title to his name, but hopefully he inspired bald midgets everywhere to no longer don grotesque wigs but be bald and proud – what an innovator.
Definitely the Wright man for the left back job.
Danny "Millsy" Mills – Right Back – Leeds United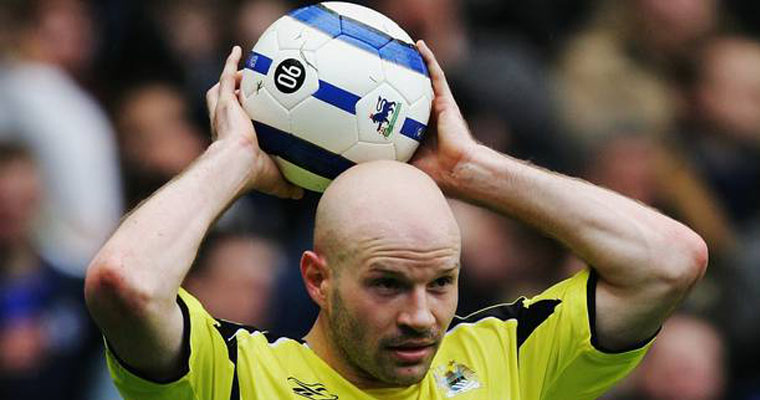 Danny is seen above performing his patented trick where he fools the defending team into thinking he's throwing his head onto the pitch when it is in fact a football.
Despite having less discernible skill than a Jigglypuff, this monster of the right back variety managed to ply his trade in the elite of English football for many years – even murdering his way into the England team for 19 entire international appearances.
Remembered more for booting Craig Bellamy in the shin and getting sent off whenever he felt like it rather than actual footballing ability, Danny Mills is the firesome right back that our Bald XI needs.
[yframe url='http://www.youtube.com/watch?v=rWtqv_7ZM1A']
Frank "Franky" Leboeuf – Centre Half – Chelsea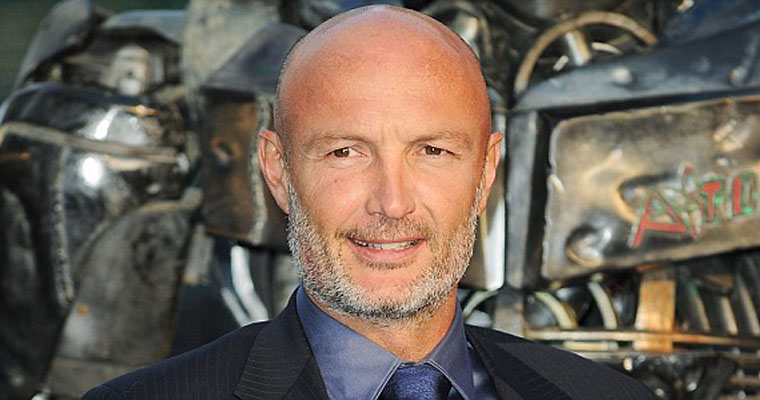 He played over 200 games for the club and scored 24 goals, mainly from penalties and set pieces winning two FA Cups, one League Cup and one Cup Winners' Cup.  He left in 2001 for his hometown club Olympique Marseille, before finishing out his career in Qatar.
He may be best remembered by you for man-marking Ronaldo out of the game in the '98 World Cup after stepping in for baldy-Barthez-kissing Blanc after his sending off in the Semi's but "The Beef's" bald branded bullying is really second to none.
Bottom line is that he was cool enough to go and kick the pig skin round in LA a couple of years ago with Winstone, Vinnie and  the other boys of Hollywood United in a less accustomed midfield role.
The Beef – We salute you, you beautiful bald bastard.
Steve "Baldy" Bould – Centre Half – Arsenal
After moving from The Gunners for the princely sum of £390,000 back in 1988, Bouldy became part of the famous defensive four that inspired the only real plot development in The Full Monty some years later.
A collosus at the back for the Gunners, this 6 ft 5 beauty was the first man bold enough to rock out the half-bald/half-mohawk look before that dirty Raul Meireles tried to jump on the old bandwagon.