Sometimes after a long hard day when you want to jerk off, you don't want to spend ages searching for your favourite type of porn on PornHub. Being such a forward thinking company, the guys over there have finally realised this and decided that all you need to do now to get your favourite kind of porn is text them an emoji. Perfect.
Images VIA
PornHub president Corey Price explains the reasoning behind the system:
The purpose of this is to make it more convenient to get personalized adult content.

It's a complete coincidence that it launched on 4/20.
Hmm yeah, sure it is. Here's a list of all the emoji you can text in and get an instant response about: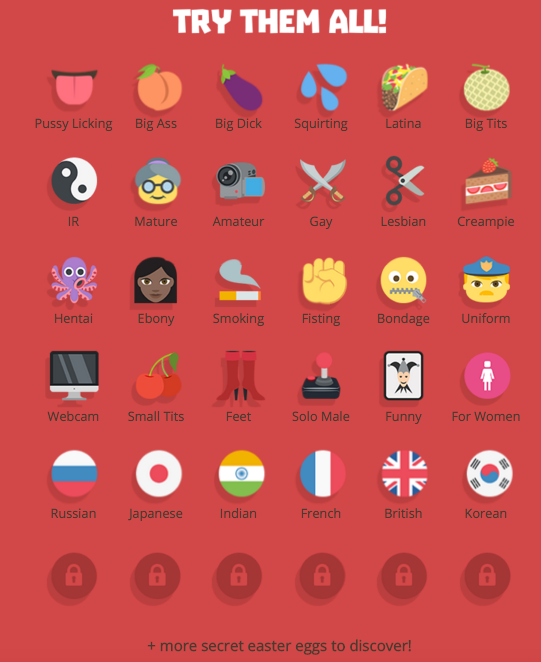 Pretty excited about those Easter Eggs – I can definitely see me spending my time texting random symbols to a premium number just so I can find some weird type of pornography. I seriously can actually see that happening though.
Fortunately for me though, it seems like this service is only available in America at the moment. I have no doubt that it won't be too long until it ends up over here though because people are just as lazy in England as they are across the pond.
For a taste of how it works, some woman sent the eggplant emoji over to the PornHub number and got sent back a nice little video entitled 'Cayenne Klein's butt fucked deep by huge dick'. Sounds like it works like a treat.
For more porn, check out these porn stars explaining their grossest on set experiences.