I hadn't really thought about how new pornography was going to be made in the wake of COVID-19, but it turns out that social distancing regulations and wearing masks are already affecting the industry if this story from over in Colombia is anything to go by with the police now involved as it's so serious.
Images VIA 
Porn star Kaori Dominick had been shooting a scene on a bus in Cali, where a guy approached her and asked her if she wanted to use a vibrator that was controlled by an app on his smartphone whilst she rode the bus. Although she was wearing a mask and gloves at the beginning of the video, the mask manages to fall off whilst she's having a rad time with her new toy, which is illegal in the country under the current lockdown rules.
She also gives the man her underwear after the journey which can also be seen as unhygienic and problematic in the current landscape, especially as the video was massively popular after it was uploaded onto PornHub. As such, the authorities are working to identify everyone in the video.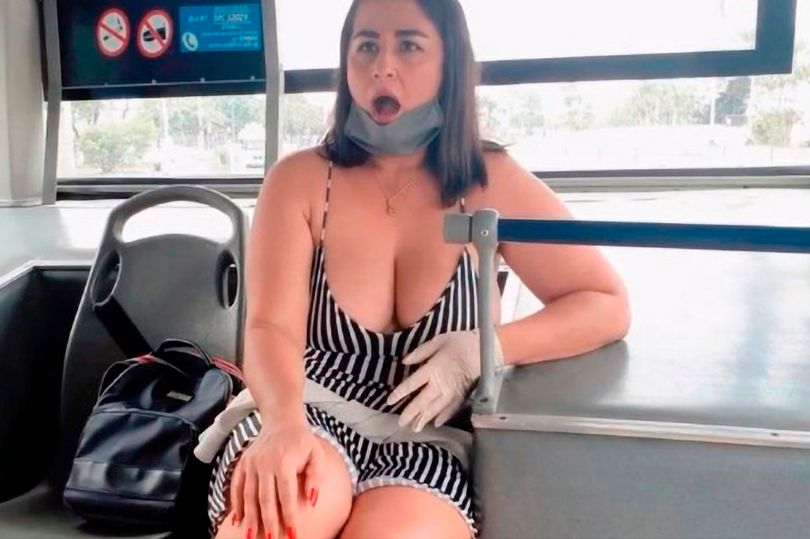 Oscar Ortiz, the President of Metrocali, the company in charge of buses in the city, said:
The porn video on the bus will be sent to the authorities in order to identify the actors.

It showed a lack of respect for other bus users.
I mean it probably did that with or without COVID-19 implications, let's be honest. Not really sure why she couldn't have kept her mask on either, but I suppose it probably makes it look way hornier to have it slip off. Unfortunately thought that means they're gonna get arrested now. Was it worth it?
For more of the same, check out porn stars talking about their grossest on set experiences. Awful.