The situation continues to get worse for Marilyn Manson – not that he doesn't deserve it – as more and more women are coming out and describing his abusive behaviour whilst in a relationship with him.
Featured Image VIA 
The latest one of these is former porn star Jenna Jameson, who had an affair with the goth rocker in 1997 whilst she was unhappily married to Brad Armstrong. Here's what she had to say about their time together: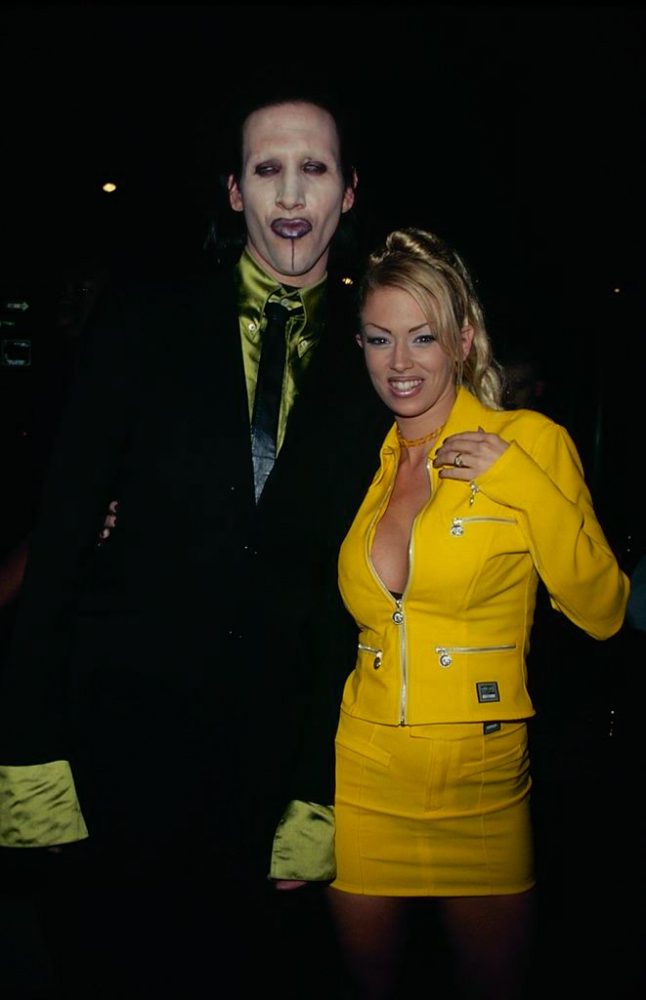 We didn't go out long because I cut it off after he would nonchalantly say he fantasized about burning me alive. Sexually he liked to bite, and it was disconcerting. He is a lot. To say the least.

But the more I got to know him, the weirder he became. He would talk about wanting to see girls f*ck prosthetic limbs or sucking Twiggy's d*ck, (and I'd never be able to tell to what degree he was joking and to what degree he was serious).'

Once he started speaking to me violently, I was like… goodbye Brian. Also the bruises from him biting me weren't fun.

He was fine. He moved right on. I'm sure he had a lot of choices at that time. It was during his prime.
That isn't nearly as bad as some of the testimonies we've already heard this week about his abusive behaviour, but you can't really deny that this kinda stuff isn't completely strange and weird either. It's clearly just a precursor to the stuff he would get up to in the next couple of decades as well.
Weirdest part might be that he talked to Jenna Jameson about sucking Twiggy (his bass player at the time)'s dick. Why would he do that? Obviously the fantasising about burning her alive part is weird but maybe he thought there was some kind of sexual kink in that, but talking about sucking your bass player's willy isn't something that a woman you're sleeping with is gonna wanna hear surely? Very strange behaviour, that sadly's only become more depraved over time.
For more of the same, check out these four stories about Manson's horrific abuse. Really doesn't get worse.