Porn might be an industry that many of us would never see ourselves getting into – or maybe even have the necessary mental or physical requirements to get into – but that doesn't mean that we aren't curious about what exactly goes on in the day to day lives of those involved with it.
Featured Image
VIA
Thankfully there isn't exactly a closed (back) door policy about it and most porn stars are willing to talk openly about what they get up to on set. One of these is Kiki Minaj, who decided to share all for new Channel 5 show 'The Sex Business'.
You can see an extended interview with her below for The SNC Show about life in the industry (The Sex Business clips aren't online unfortunately), or just read the relevant quotes below from the TV show below that too:
I originally moved to London from the West Midlands to become an accountant, but I ended up doing a same sex scene for Playboy because they offered me so much money.

I didn't just choose porn, I'm an attention seeker. That's what it is, so I like attention.

It was Playboy that sold it for me. It was kind of more worth going into boy-girl porn, because it's way more money.

In the sex industry I think women are taken very seriously, it's all about the girl.

When people are watching porn and it's a guy and a girl, they are mainly watching the girl.

There's no problem with this sexism thing in the porn industry. We have sex, we can't have sexism when we're having sex. In porn you're the star.

It's really exciting for me. I don't think of it like, 'Oh, I'm going to work today, I'm going to… have sex'.

I'm going there and going to get my make-up done for an hour or two and I go into wardrobe and get clothes.

The actual sex part for me in a whole day is probably like 30 percent. This is the life, sitting around and waiting.

When you're having sex at home, you're just having sex, you love the person or whatever. In porn everything has to be open to the camera, so everything has to be… on an angle, it's not very comfortable.

She also said that she had a 'good' childhood, even though that isn't always the case for some adult stars.

I think I had a good childhood, my mum was cool, my dad was cool. We had good stuff, we always had what we wanted, we done lots of day trips, we went to Blackpool all the time.

I know some women whose children will be out there stealing, shooting drugs and crack and all sorts of stuff.

I am just making money, doing a legitimate job, I know I am safe.

I paid my taxes, I do what I'm supposed to do, I'm not hurting anybody. So it is what it is.

The world has changed. Nice women, nurses, doctors, are busting it out at home on the webcam to make extra money on the side.

Like, people do this, for me it's just a job. I'm having sex for a few minutes, people are obviously buying it. I don't see what the problem is.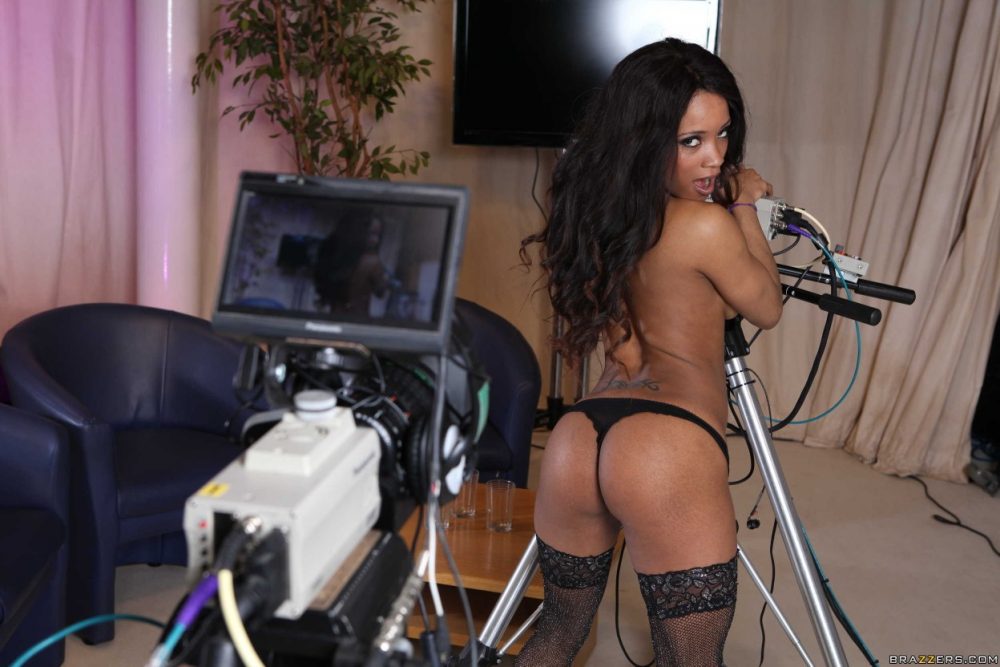 Yeah I mean fair enough really, it's 2018, she's making bank and she seems to enjoy it – why should anyone have a problem with it? Doesn't even really sound that exciting from the way she describes it either. Fair play – you do your thing girl.
The only thing I hope is that Minaj doesn't end up like this woman who says that working in the porn industry irrevocably ruined her life. That's not so good.