The woman pictured above has received compensation after fighting a case that she was unfairly sacked from her NHS position for appearing in a series of porn movies. Yes that's right, this woman is quite literally a porn star.
Featured Image VIA
Kathleen Molloy, who goes by the stage name Dylan Devere, was found to have been unfairly dismissed from her job after the Liverpool Community Health NHS Trust found out that she had been moonlighting as a sex worker.
They found out that Molloy offered £120-per-hour 'adult baby minding' services (grimy) as well as starring in films such as 'Omar's Fat Bird Frenzy' and the 'Deadly Sins of Mistress Sinclair'.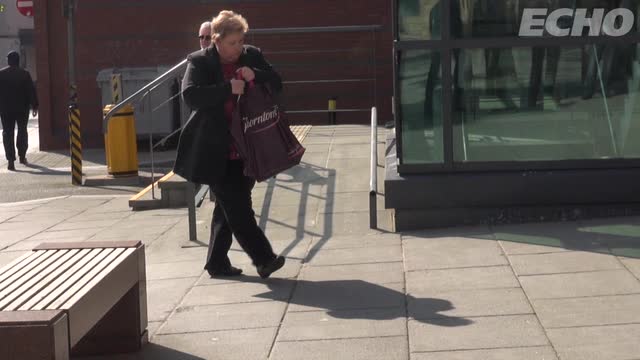 After being handed an ultimatum to quit or she will get sacked from 'bringing the trust into disrepute' the court have since decided that this was unfair and the NHS Trust has been made to hand out £2,000 compensation to Molloy. She originally sued for £90,000.
Ms Molloy's lawyer, Bruce Henry, said:
The reason for the dismissal was because of the potential story in the papers the next day. The reason for the dismissal was not her conduct.
A Liverpool Community Health NHS Trust spokesman added:
We are pleased that the tribunal found that Kathleen Molloy had contributed significantly to her dismissal by her actions.

By day she worked in a position of trust within the NHS. By night she led a double life in an undisclosed second job as Dylan Devere, starring in X-rated movies and flouting the trust's social media policy.

The trust accepted the tribunal's verdict of unfair dismissal on the basis of process, but strongly welcomed the decision to significantly reduce compensation due to the fact her actions would have led ultimately to her dismissal.
Well, fair play. Seems like everyone's a winner in this case. Molloy got a bit of cash and it was acknowledged that her dismissal was unfair and the Liverpool Community Health NHS Trust didn't have to provide the full payout.
Hopefully now they can all move on and Molloy can continue to give pleasure to the men seeking her services.
To watch a bunch of porn stars reveal their grossest on set experience, click HERE.